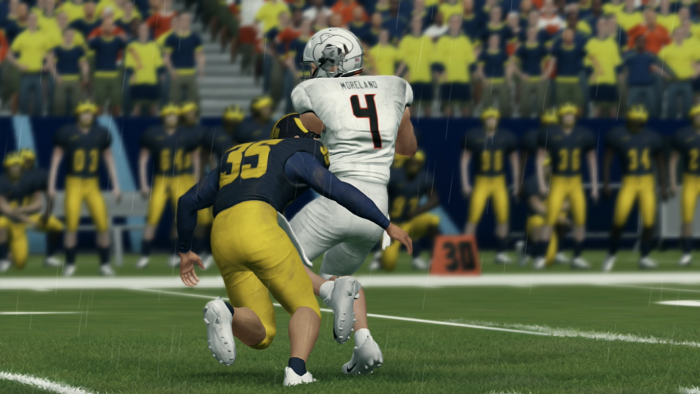 BY: Ryan Moreland (@ryanmoreland)
The CFSL has changed a lot this offseason. The MAC is back, everyone is making the playoffs, teams have come and gone, and conferences have realigned. The league went from four conferences to two power conferences and the MAC. While the Season 16 schedules have yet to be announced, there are potential matchups that anyone would be excited to see. Here are some of the best potential matchups we could see in Season 16.
Oklahoma State vs Michigan
Last year was the best season in Oklahoma State's history in the CFSL. They ended their season on a ten-game winning streak that saw them win a championship. It was a dream season for the Pokes with only one blemish; A week-one loss to Michigan. Now that both are in the same conference, the potential for this rematch is much higher. Not only would this potential match-up be a chance for revenge for the Cowboys, but it will also most likely have major playoff-seeding implications.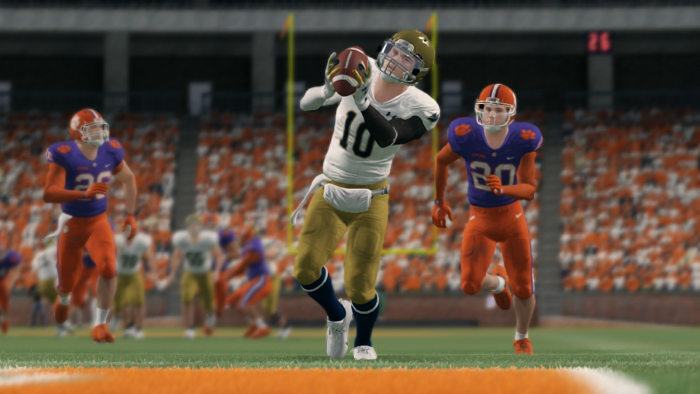 Notre Dame vs Oklahoma
Last year did not go the way that Notre Dame and Oklahoma expected it to go. However, both teams are loaded with talent and cannot wait to show the league how dangerous they can be. Both teams have moved into Big10, so this match-up is a realistic one. One added wrinkle that could make this game even more exciting is that the Sooners and Irish have never played one another in the CFSL. Who can win the first-ever match-up and put their team back at the top of the CFSL?
Alabama vs Florida State
This one could be a great game. Florida State lost a lot of talent that they had to replace this off-season, but they have reloaded well. Alabama had some key positions to fill but hit the transfer portal hard to restock the Tide. These two teams should be in the hunt for an SEC title. Despite Florida State's more recent success, The Crimson Tide has dominated this series (5-1 vs FSU).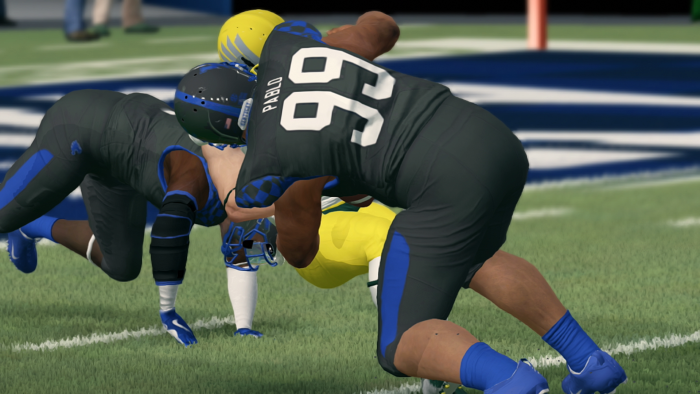 Kentucky vs Miami
Kentucky's season came to an end in the semi-final round of the playoffs last season, but it did come after their first-ever playoff win. Miami has been called by many the team to watch this season. Both teams had impressive off-seasons. On paper, these two teams look like they could be real contenders next season. Now that both are in the SEC, they might get to meet on the field for the third time. Kentucky has taken both of the previous meetings, but Miami hasn't made it easy on them. The last matchup was just a one-point victory for the Wildcats.
Bowling Green vs Eastern Michigan
This list wouldn't be complete without talking about a MAC match-up. Seeing which of these teams can put on a show this season (especially in the playoffs) will be exciting. So far, no two teams in the MAC look as impressive as Bowling Green and Eastern Michigan. There is still plenty of time for the other teams to catch up in recruiting, but (at least on paper) this match-up looks like it will decide the conference. Since all MAC teams will play each other, this is the only match-up that we will be guaranteed to see.