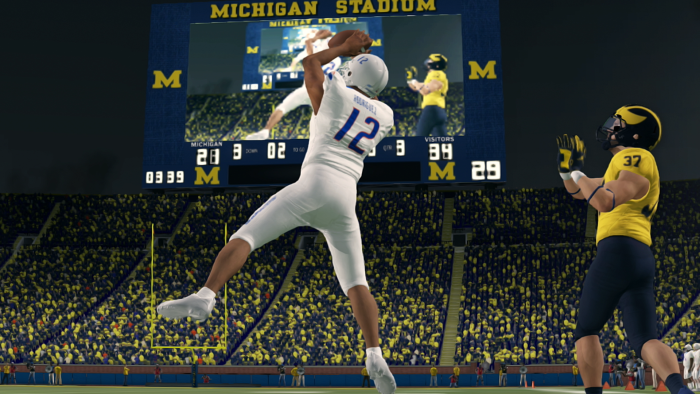 BY: Nate Murphy (Bigmurph23)
The turkey and stuffing, mashed potatoes and gravy, yams, hams, and everything else you can imagine have been cooked and devoured. We all stuffed ourselves for Thanksgiving and now the holiday season begins. Trees are going up, lights are being hung, and everyone is getting their Christmas lists ready. And this year Murphy Claus is setting his sights on the CFSL. This is the first installment of a three-part series where Murphy Claus hops from campus to campus to deliver what each team needs the most. And like any good Santa list, we will run in alphabetical order through each conference starting in the Big 10 (by the way, hats off to the powers that be in the league for doing something that the real-life powers that be can't do, actually having 10 teams in the Big 10).
Boise State
The Broncos are hoping for a repeat performance. It took a couple of seasons to rebound fully from their triple-option debacle. But last season saw the Broncos stampede through the regular season with just a single loss. They followed that up with an impressive run through the playoffs all the way to a championship game appearance. And while no one wants to finish Season 16 the same way Ole Saint Murph is sure that every Bronco would love a repeat of the regular season and another chance to raise the trophy.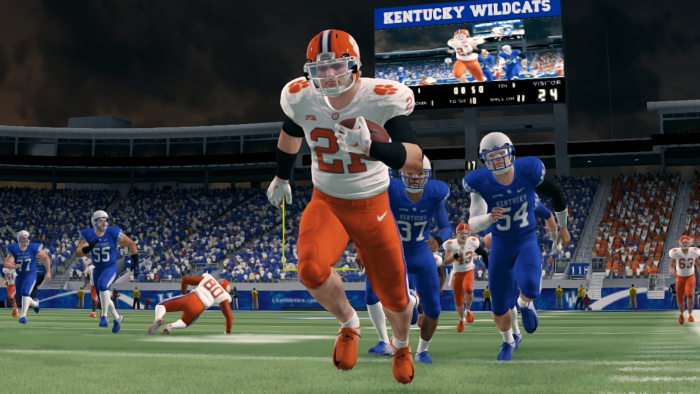 Clemson
At the top of the Tigers' wish list is a new king in the backfield. Duke Peterson steps into the Clemson backfield still looking to find what they lost when Duane Sammons left for Notre Dame before Season 15. Will Clemson look to be a running team? Only time will tell. But Murphy Claus is dropping another Elite running back into their backfield alongside their Elite quarterback, Loki Gunderson. While Gunderson is a very capable QB, he will be helped greatly by an improved running game. 
Illinois
What are The Illini hoping for this Christmas? A stronger defense. The Illinois defense looks like it should be stronger (on paper) than it was a season ago. While Karl Gram is the sack master in Illinois CFSL, Saint Murph reached into his sack and found freshman Elite MLB Brian Andrews. Along with some upgrades in the secondary this defense should improve on the 34 points per game they allowed last season.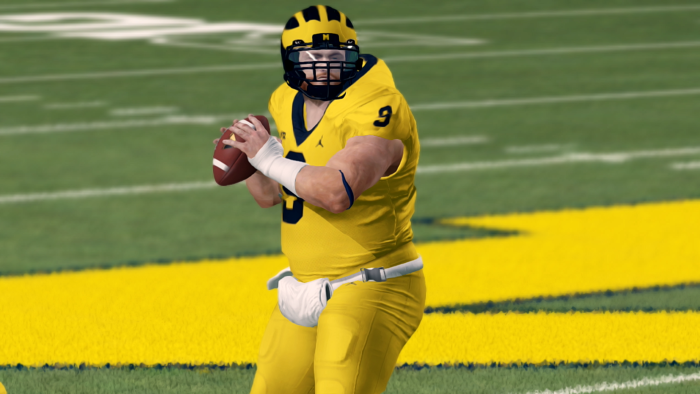 Michigan
Thor Savage has moved on and all of Ann Arbor has one Christmas wish. And that is Tim Tebow 2.0. That is how Sam Dobbins describes himself. But if the 6 foot 3 inch, 235 pound Dobbins plays like Tim Tebow Michigan certainly wouldn't complain. Dobbins has big pads to fill, literally, taking over for the bigger-than-life Thor Savage. But he has some big-name receivers to throw to, a running back with breakaway capabilities and a defense that should make sure the Wolverines are in every game. So why can't Dobbins be the next big name in the CFSL?
Notre Dame
The Irish had many positions to fill this off-season, but Murphy Claus knows what they want more than anything else; Another serving of Sammons. While Santa's gift will bring cheer to the Irish it is sure to bring headaches and heartbreaks to the rest of the CFSL. We all know what his brother did, rushing his way into the HOF as arguably the great RB in league history. If Charlie becomes half the player Duane was, the Irish will have four more seasons of good luck. 
Ohio State
Columbus doesn't need much right now, but there is one thing they all are hoping for; A stronger finish. Last season saw The Ohio State Buckeyes start 7-0. They were perhaps the surprise of the season after a disappointing Season 14. Then the wheels fell off in a big way. Back-to-back blowout losses cost them the Big 10 crown and saw them bounced in the first round of the playoffs. So Saint Murph is going to gift them a stronger finish, a chance to do it all over. This is a very similar roster to last season. So, why can't they do it again… but better this time?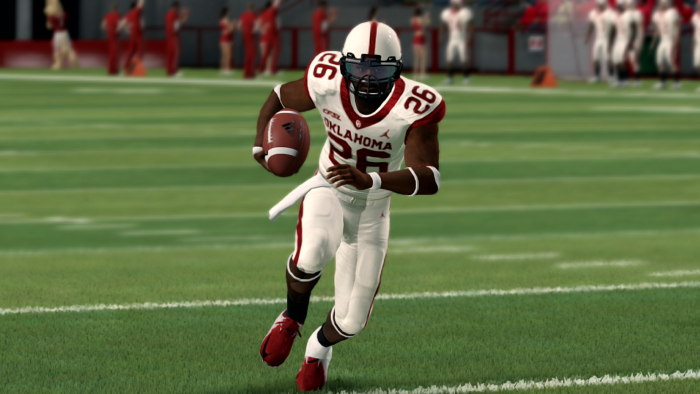 Oklahoma
Oklahoma didn't even need to make a Christmas list. Murphy Claus (and the rest of the league) knew exactly what they wanted; a new playbook. In Season 15 Oklahoma had an impressive roster. They had a defense that could have kept them in games if they weren't on the field for an eternity. Make no mistake about it though, this is still a defense that will limit opponents scoring. And the offense will go full power into next season with the ability to hand it off to Yardy and Porter and still pound the rock on the ground. It just won't be with the triple-o.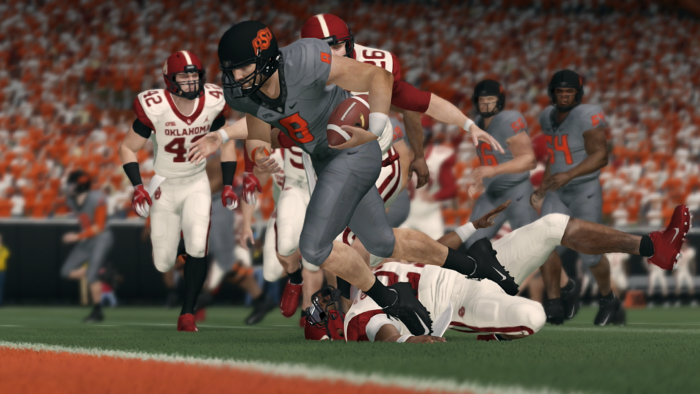 Oklahoma State
The Pokes should have a really short Christmas list after winning the championship last season. However, they will be wishing for a smooth transition. Adam Smith is the new Athletic Director; taking the reins from Houston. Houston is still around to help his new AD learn the ropes, and the Pokes are still as loaded on the field as they were last year (perhaps even more so). They return a backfield that gelled together perfectly in Moreland and Hammer. They have a young receiving corps and TE group that will give defenses nightmares. And a defense that is still scary good. With this gift of a smooth transition, this team will be right back in the hunt.
Oregon
Defensive depth has to top the list of the Ducks' Christmas list. This one is a little bit different than the rest. This isn't something that Murphy Claus HAS given them. This is something on the Ducks' wish list that Ole Saint Murph wishes he could give them. Right now the Ducks' defensive feathers are a little thin, especially at the LB position. While their offense has some pieces in place, can their point totals soar high enough to keep pace this season?
Texas
Texas really wanted a great off-season and Saint Murph answered their wishes. Texas' new AD Michael Buck was able to reach into the transfer portal and pluck seven Elite players. Buck then stacked three more on top of that when recruiting opened. Do some quick math and that gives them 10 brand new Elite toys to play with in Austin. Does this guarantee success? No. But Murph Kringle suspects his gift won't go to waste. The Longhorns are stacked. So seeing them holding the Big 10 Title at the end of the season wouldn't surprise Murphy Claus.