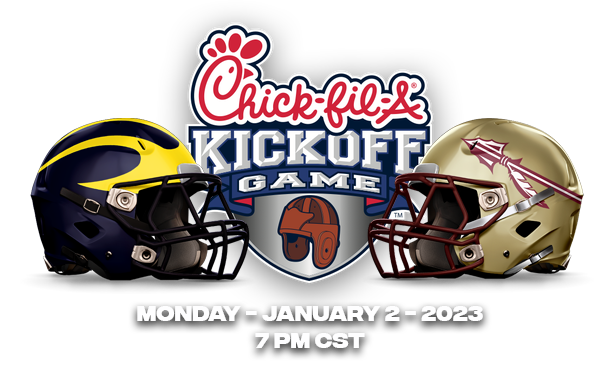 BY: Ryan Moreland (@ryanmoreland)
The CSFL has announced the Week One schedule and it is chock-full of great games. Each of the 20 teams in the Power Two conferences will take the field looking to start their season off strong. Let's take a look at the storylines that will shape the games that start Season 16.
Michigan at Florida State
The Chick-Fil-A Kickoff game will not only be a fantastic match-up between two powerhouses but it also is steeped in great storylines. Both teams made the playoffs last season but lost to a team that would end up in the championship game. Both teams lost a lot of talent but have had fantastic offseasons. The Wolverines and Seminoles are not looking to rebuild but to get back in the hunt for their next titles. However, the most enticing storyline is the battle between teacher and student. Aaron Ike took over the reins in Michigan. His first test as the Wolverines' new leader is to take on his former AD, Tom Pence. Can the pupil overcome the master? We will find out at 7 P.M. CST on January 2nd.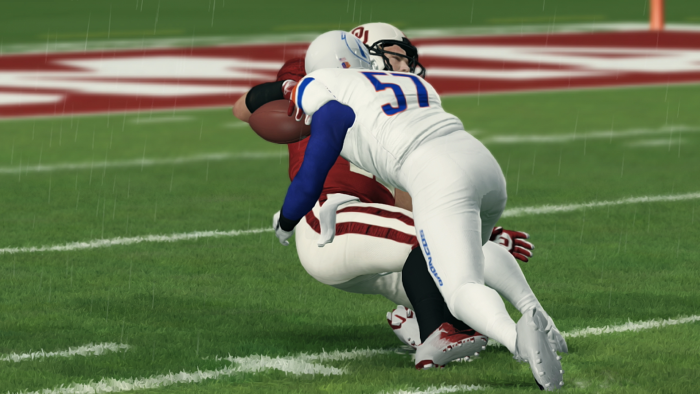 Kentucky at Boise State
The Cowboy Classic will be the second game on Season 16's opening night and might be the most exciting match-up of the week. No one in Lexington will soon forget that the Broncos ended their season last year. A lot has changed since that game. Both teams have filled many positions, including QB for both squads. Now both will look to start their chase for a title off strong. And for the Wildcats, maybe get some measure of revenge.
Florida at Notre Dame
Notre Dame became the first team in CFSL history to win back-to-back titles in Season 13. This was also their third title, the most by any CFSL team. Since then, they have lost in the first round of the playoffs and then failed to make the playoffs last season. This game is a chance for the Irish to announce their comeback to the CFSL's Elites. Florida is coming off a tough season and lost a lot of the talent they had on that team. However, new AD Justyn Veneklasen (from Michigan) has put together an impressive off-season. Can Notre Dame get back to its former glory? Can Florida rebuild in just one off-season? These questions will get their answer in Week One.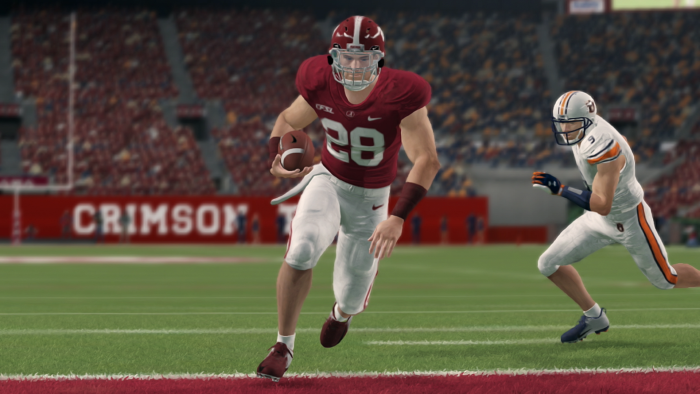 Texas at Alabama
The Alabama Crimson Tide had never beaten the Longhorns. Then they met in the second round of the PIT last season. Alabama's 58-39 domination of Texas is etched into the memories of every fan in Austin. Both teams have new ADs, new signal-callers, and plenty of fresh talent. Both also have their sights set high. Can Texas take back control of this series or is Alabama going to start a streak of their own? Either way, this is a can't-miss game in Week One.
Ohio State at Miami
Last season Ohio State looked poised to make a run at their second-ever CFSL title. However, back-to-back blowout losses ended their seasons in a deflating style. Miami came into Season 15 looking to rebuild on a disappointing 3-5 team. Not only did they achieve that goal, but they also built one of the most feared defenses in the CFSL. This match-up features two teams desperate to prove they belong in the elite category, but only one can start the season with a win. This match-up is sure to have major seeding implications down the road.
Oklahoma State at North Carolina
The reigning CFSL Champion Cowboys will start their season with a trip to Chapel Hill. The Pokes have plenty of reasons to feel confident. They added a lot of talent to an already impressive roster, they have four people on their coaching staff with AD experience, and they returned a staggering amount of their key players. However, if they think UNC will just be a tune-up game, they may stumble out of the gate. The Tar Heels kept most of their Season 15 roster and hit the off-season running. They have their hands full, but if they can catch Goliath overlooking them, David might just have a deadly blow waiting for them.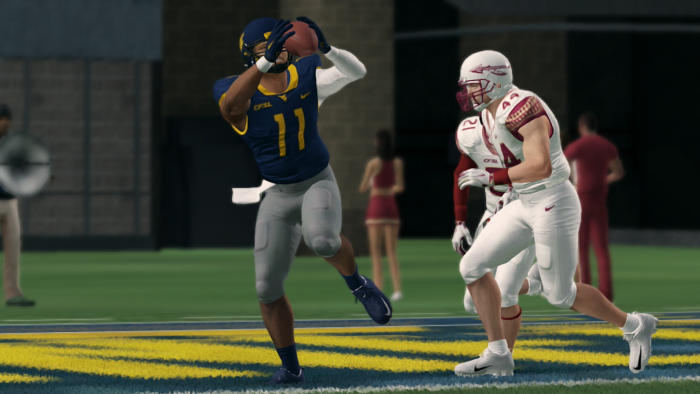 Illinois vs West Virginia
The first-ever match-up between the Illini and the Mountaineers will be a test of who is ready to make the next step. Both teams finished the regular season at 3-5. Both played some of the top teams well but fell just short of the massive upsets. This off-season both teams have been busy trying to improve defensively while adding to respectable offenses. One of these teams will take the next step in their journey to the top and one will be left behind. This will be an under-the-radar Game of the Week candidate.
Oregon at Georgia
This will be a battle between teams that may be headed in the opposite direction. Oregon had an impressive season last year, but they lost a lot of talent from that roster. Georgia's first season got off to a rocky start, but they finished the season with back-to-back wins. Georgia added ten Elite players this off-season. That is over double the amount Oregon secured. Will the Ducks cling to the top end of the CFSL or can the Dawgs prove they are ready to shake things up? Don't be surprised to see Georgia as the favored team.
Oklahoma vs Pittsburgh
The Sooners are chomping at the bit to start Season 16 and get the bad taste of the triple option out of their mouth. They have loaded up on both sides of the ball, kept quite a bit of talent, and are ready to get back to their winning ways. On the other side of the field, the Panthers are hoping to keep building on their first season. Pitt will have a tough battle trying to win this game and it won't help that Oklahoma is hungry to get back to the top. Good luck Panthers.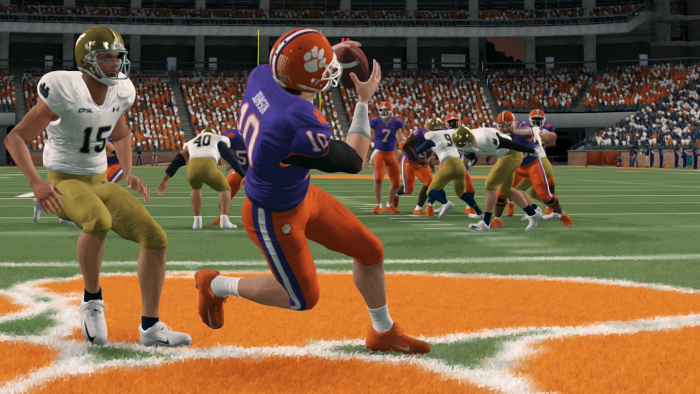 Clemson vs Auburn
When these two teams take the field it will be like looking in the mirror. Both had decent seasons but fell short of their ultimate goals. Both have new ADs coming in and both were aggressive in the off-season. Both teams would love nothing more than to put some pressure on the top end of their conferences. This game will have a major impact on seeding, especially if both teams find themselves in the middle again this year.