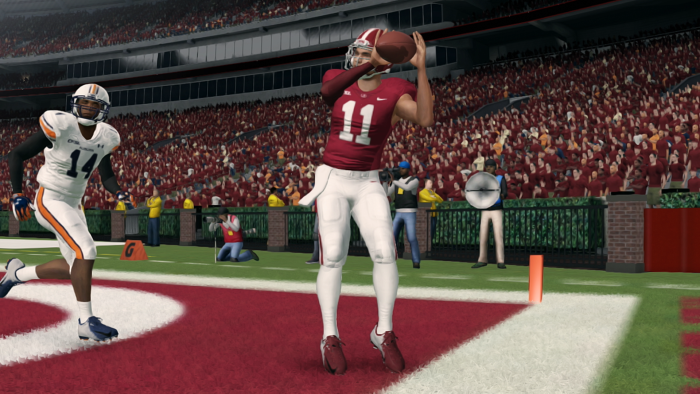 By Nate Murphy (@bigmurph23)
The Hogs (this is a football league Murphy Claus follows his Hogs, not reindeer) have rested. Murphy Claus has refueled with some pizza and a beverage. Now he is ready to visit the teams of the SEC in Part Two of our Christmas Special. So everyone, take a deep breath, suck in those guts 'cause the chimneys are getting smaller these days, and let's go drop off some more gifts from our list. 
Alabama
What did 'Ole Murph Cringle think the Tide wanted most? Not to get left out of the playoffs, of course.  But since the CFSL has already made sure that will happen Murphy Claus gave them something else. A season of experience. Alabama rolls into Season 16 with only four Seniors on their roster. So, Season 15 was simply a season for some younger players to get a season under their belts. Sophomore QB Cece Range was playing in Iowa when the Tide won the PIT championship. Now it is up to him to take over for departing Junior QB Ryan Ravenhill and try and lead them through the SEC and the playoffs. After seeing this group perform last season there is no reason to think that, even with a new quarterback, the Tide can't roll toward the top of the CFSL standings.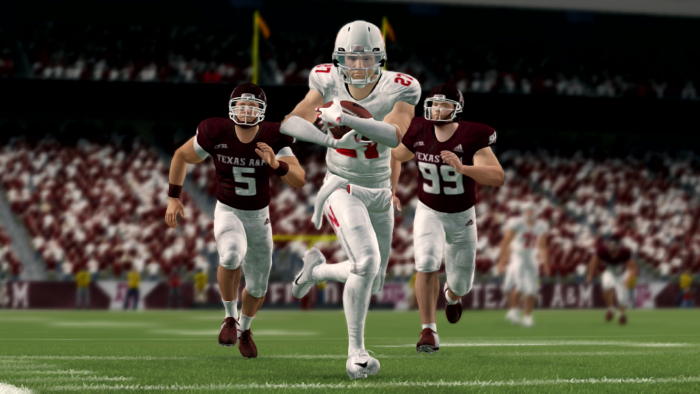 Auburn
Forgive me, but this has to be done. Auburn was handed a lump of Cole this Christmas. But since Murphy Claus is a merry old soul he has gifted new AD Cole Mantell with offensive firepower. Freshman quarterback Baker Thomas looks to lead a Tiger team in Season 16. He will be joined in the backfield by two elite running backs, Kieran Ennis and Storm Odie. The wide receiver talent might not be what they had hoped, but the running game will still be a staple in Auburn. So watch out for the Tigers.
Florida
When Murph Cringle made his way through the swamp he had no idea why his bag felt so heavy. Once he reached the Christmas tree and started unpacking the Gators' gift he realized he was giving them a whole new roster. Okay, not entirely new. But between graduation and the rest of the roster swimming away, the Gators lost 20 members from a 28-man Season 15 roster. So Murphy Claus dropped 17 new Gators off for Vennom. But just because they are new doesn't mean they won't be good. These new-look Gators will have something to say about who wins the SEC.
Florida State
The Seminoles asked for Carr to Ike for one more season. Well, Murphy Claus couldn't do that. But he tried to ease the transition a little bit. Murph Cringle sent Ryan Ravenhill to take over for Carr. He also slipped Tom two Elite running backs. And because Ike graduated Old Saint Murph threw in a brand new shiny Elite WR in James Newton. Tom will have Florida State rolling on offense again this season, and that defense, well we all know how good that will be.
Georgia
Look at the Georgia roster. What is the first thing you notice? Is it the number of Elites that the Bulldogs boast (12)? It isn't what Murphy Claus saw first. Murphy Claus spotted just a single junior on the roster. Every other player is a Sophomore or a Freshman. So what did Murph Cringle give them? Well, the Dawgs gift is more for AD Matt Ousley. Much like he gave Alabama's roster experience, he is giving Matt a season of experience. You could see the improvements and adjustments Matt was making as the season went on. The Bulldogs won their final two games of the season and parlayed that into 13 recruits or transfers, all of which are 5-star or better. So with a season under his belt and a great offseason haul Matt and the rest of the Dawgs are ready to take a bite out of the CFSL.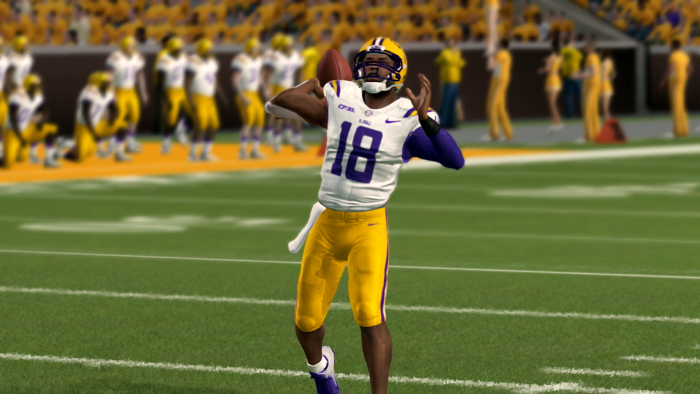 Kentucky
How do you replace the only quarterback your program has ever known? Murphy Claus has just the thing…a King! Moses King joins the Wildcats in Season 16 and will look to make sure that the offense doesn't skip a beat. Pinesaw left some big cleats to fill after his career in Lexington. But ask the King; he's never been too shy to tell you how good he is. Claus is dropping Moses onto a very talented offense. Add to that a defense, that at least on paper, looks like it could be the league's best. Is this enough to turn the CFSL into 'Cats nation in Season 16?
Miami
Murphy Claus got lost while bringing gifts to The U. He wasn't sure if he was supposed to deliver to the stadium in Miami or the campus in Coral Gables. So he dropped them off on campus and hoped that AD Joe Gates was able to find them. So what do you get a team that just had a Freshman All-American on the defensive line last season? How about a Navarro? Well, that's what Old Saint Murph did. Freshman Candace Navarro will step into the MLB spot right behind Jay Gates and help anchor this Hurricane defense. And if Candace becomes half of the force that her sister Jessica was, well let's just say Hurricane Candace will have every offense on high alert this season.
North Carolina
On Murphy Claus' trip down tobacco road, he had a little time to think about what UNC needed most. Then it hit him…defensive help. Merry Christmas Tar Heels, here is Elite DT Jeff Knight from the transfer portal (along with five-stars Wes Finy, Maddie Wine, and Daxton Moore) and Elite OLB Destiny Buss (along with five-star Dylan Prater and four-star Robert King). Now ideas shouldn't be the only thing hitting people in Chapel Hill.
Pittsburgh
Originally the Panthers were on Murphy Claus' naughty list for some reason. But he quickly reminded the CFSL elves that even those playing in Pittsburgh deserve a present this time of year. So Murphy Claus looked deep into his bag of goodies and found what the Panthers need; defensive depth. Pitt gave up more than 50 points in three of their eight games last season including both of their final two. So AD James Bayse went out and used nine of his ten scholarships (at the time of this article) and picked up seven defensive players. The new Panthers are headlined by Elite transfer DE Muhammad Smith and incoming freshman Elite OLB Cristiano Valentine. Does that spell victory for Pitt? Only time will tell. Luckily we don't have to wait too much longer. 
West Virginia
The Mountaineer coaching staff did a great job continuing to focus on making their defense better than it was the season before. Thanks to the talent that was brought into Morgantown, this is a defense that can keep them in games. There is enough power on offense to win them games. So what did Ole Murph Cringle get the Mountaineers? What they want more than anything…A winning streak! Look back through WVU's three-season history and you won't find a winning streak anywhere. The Mountaineers won their final two regular season games in Season 15. That is the only time that they have won consecutive games in their history. Looking at the roster that assembled down country roads this could be the season that WVU finally strings together three or more wins in a row.