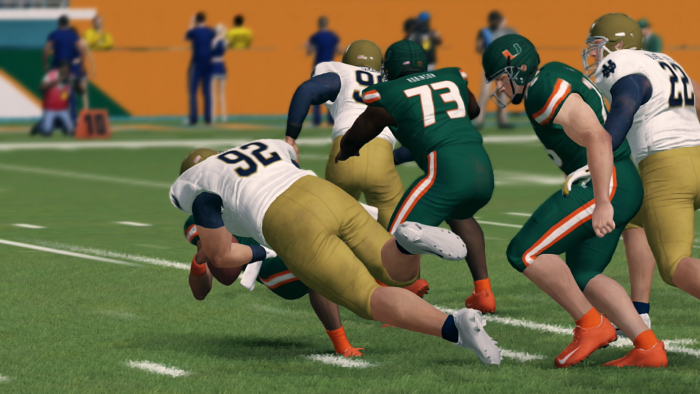 By Nate Murphy (@bigmurph23)
Murphy Claus has been spreading joy, and maybe a little bit of misery for opponents, by handing out gifts to both the Big 10 and the SEC. But Murphy Claus isn't going to just forget about the MAC. After being gone for a couple of seasons the CFSL is preparing for some satisMACtion once again. One more time Ole Murph Cringle has loaded up the blocking sled full of goodies and hitched up the hogs. Let's take a look at what the MAC coaches got in their stockings for the upcoming season.
Bowling Green
When handing out gifts for a conference that is starting over you would think that Murphy Claus would spread the wealth. Somehow though, Bowling Green got the most elite gift of the MAC teams. The Falcons did an excellent job in the offseason bringing in nine elite players (most in the MAC). They boast an Elite at every level of the defense, an Elite quarterback in Lisa Pink, and weapons for her to throw to. The most well-known of the Elite Falcons is Gunny McGuire. The Junior wide receiver had over 1,500 yards and 16 touchdowns as a Duck and now looks to spread his wings in a new location.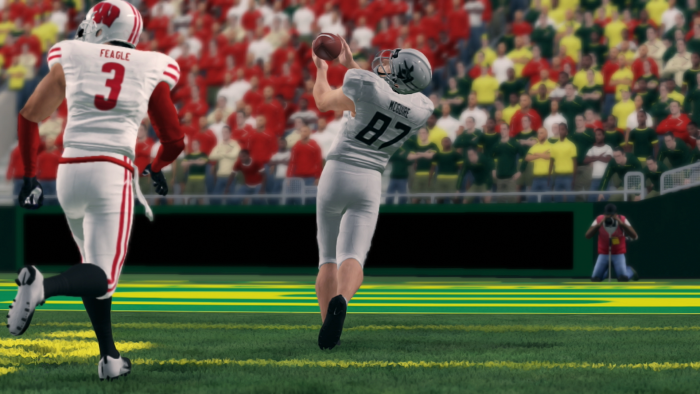 Eastern Michigan
Ypsilanti is just a motion across the formation from Murphy Claus' estate in Kalamazoo. So Murph Cringle decided to make sure the team from across the state was well set up for a run at a MAC crown. The Eagles are a young team so Murphy Claus gifted them experience in the secondary. In a pass-happy league having experienced leaders on the back end of your defense is important. Look for senior corner Zeke Anderson, as well as juniors Ray Smith (CB) and Donte Brown (FS), to play key roles for Eastern Michigan if their defense is to be successful.
Kent State
Murphy Claus was running low on stars by the time he got to Kent, Ohio. But he was not short on players. Looking at the roster it is easy to see that what Kent State lacks in star power it more than makes up for in depth. The wide receiver position is the perfect example of this. With 8 wide receivers, the Golden Flash offense looks to be set up to throw the ball all over the MAC. Texas Longhorn transfer Brandon DeMoura is the big man on campus and will likely get the bulk of the targets. DeMoura is the only Elite on the roster and one of only four players that are not freshmen.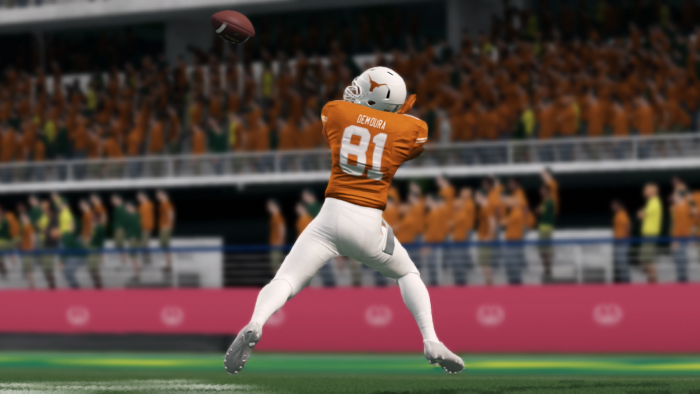 Northern Illinois
After his stop in Ohio, Murphy Claus was out of gifts. He couldn't leave a present for Husky Head Coach Andrew Brandt. But what could he leave? Suddenly Murphy Claus had an idea, he'd just leave the sack. As in quarterback sack because he expects the leader of the pack to have plenty of them by the season's end. Former leprechaun turned K-9 Drew Brandt leads the Husky defense. The Junior defensive end had 18 sacks as a member of the Notre Dame defense (13 coming last season alone) and should see the same kind of success in Dekalb.
Ohio
Let Murphy Claus pose a question to the league. What do you get a team that goes by the Bobcat nickname? More wild animals of course. Ole Saint Murph was able to wrangle a bull and a lion. Del Toro and Tank Lionheart will spearhead the Bobcat offense. Del Toro will look to spread the wealth around to his six wide receivers. But Ohio's success might hinge on how well they can get the Tank rolling. A good running game will go a long way to protecting an undermanned defense.
Toledo
Just like the Bobcats, the Rockets weren't gifted a large roster. But Murphy Claus was kind enough to drop off two quarterbacks. Not in the way you may have thought initially. Murphy Claus gave Toledo a quarterback for both sides of the ball. Freshman signal caller McKade Alber will look to make the Rocket offense take off, and Junior Middle Linebacker Ja Avery II will be leading the defensive charge. Junior journeyman wide receiver Nolan Elis, who is playing for his third team in three seasons, is hoping to be the boost that this offense needs to blast off. Elis has stops at Nebraska and Tennessee amassing 1,160 yards and seven touchdowns along the way.
That's it! No more gifts to be handed out. All that is left now is to see how each AD and coach uses the presents Murphy Claus left them. Who do you think got the best presents? Who do you think will use them the wisest? Tell us in league chat what you think. And of course Merry Christmas, Happy New Year, and Happy Holidays from Murphy Clause.
"Merry Christmas to all, and to all a good sim."