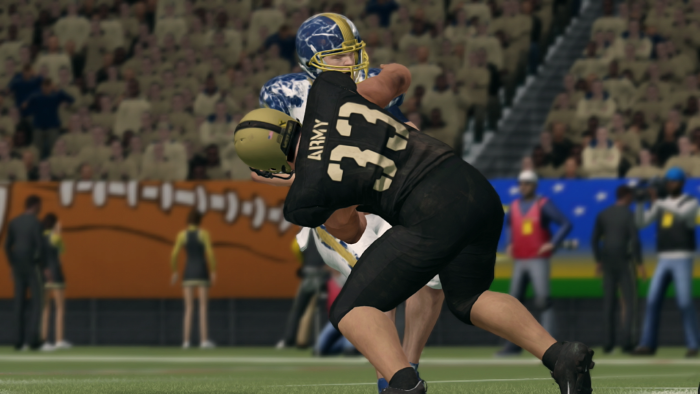 BY: Ryan Moreland
The Army team came into this game looking for retribution from the 44-41 loss they suffered at the hands of Navy (Armed Forces) the last time these two meet. Well, mission accomplished. Army's bombarding passing attack and overwhelming defense led them to a convincing 54 to 20 victory.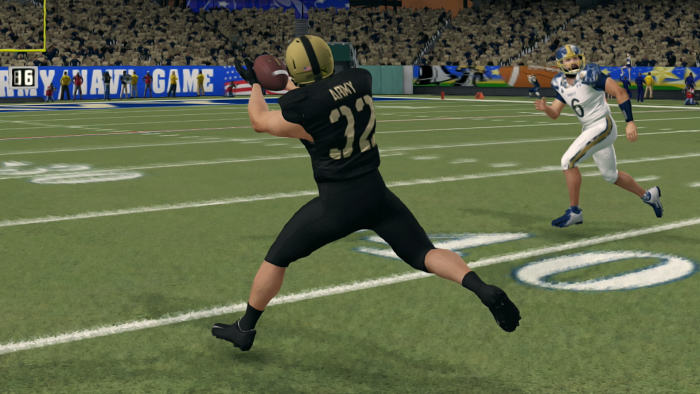 Picking a standout player from Army's offense proves to be a challenge. Freshman quarterback Topher Foreman proved he deserved his top-ten recruit ranking. Foreman completed 42 of his 51 passes to the tune of 562 yards, five touchdowns, and only one interception. Nearly half of his yards went to WVU's sophomore running back John Paul Smith. Smith caught 12 passes for 248 yards. Most of his yards came in big chunks, which explains his impressive 20 yards per catch. However, Smith did not find the endzone. Wideouts Buster Cox and Lincoln Griffin and tight ends Daniel Begley and Justin Duke all found pay dirt twice each. Begley's 103 yards was the only other 100+ yard game for Army.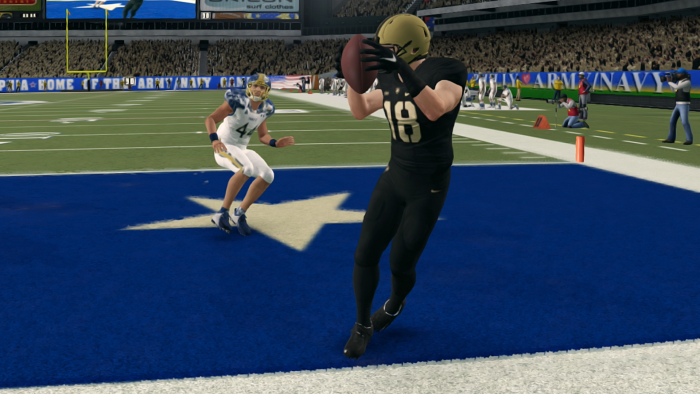 The other armed forces didn't have the same production that Army enjoyed, but they didn't have too much trouble moving the football. Freshman quarterback Kyson Carey threw 51 times for 34 completions, 348 yards, and two touchdowns. He and Foreman both committed to Boise State. Benny Trill led the charge for Navy's receivers. Trill caught the ball 135 yards and snagged both of Navy's touchdowns. Both Bowling Green's Gunny McGuire and Eastern Michigan's Brandon Oliver represented the MAC well by each getting more than 70 yards receiving.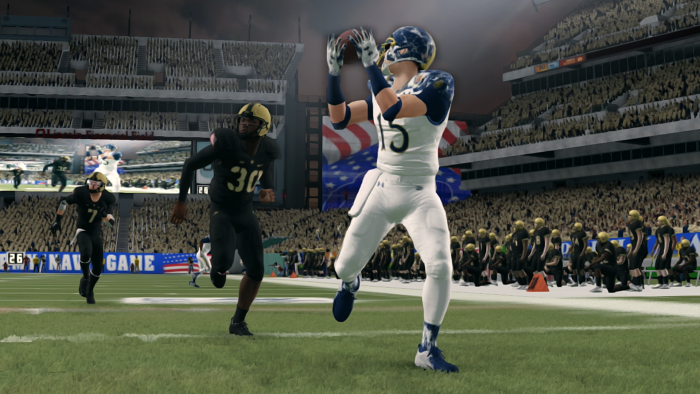 Army's defensive charge was well-rounded. George Yost and Jack Lawson spent most of their evenings in the backfield. They combined for four sacks, five tackles for loss, and many pressures. Safety Leo Guerro led the Army team in tackles with eight tackles, including one sack. James Beal lined up beside him and was right behind him with seven. The best cornerback performance in the game belonged to Oklahoma State's Chris Sunseri. Sunseri showed off his range breaking up three passes. He also added five tackles to his performance.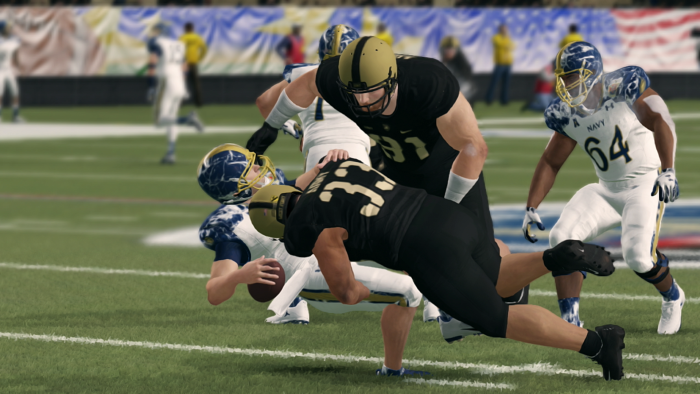 Navy's defense allowed a lot of points, but they did have some stand-out performances. Kentucky transfer Ryan Cory Schultz was on the shortlist for a few awards after his dominating freshman season. In this game, he showed that he intends to pick up right where he left off. Schultz had a game-leading 12 tackles, two TFLs, and the game's only interception. His tackle total was equaled by Alabama freshman Sammy Smith. Illinois' Ted Zelenock was right behind the duo of Schultz and Smith with 11 tackles. Upfront linebacker Zackary Babineau was the only Navy player with multiple sacks. Babineau only had three tackles, but all of them were in the Army backfield.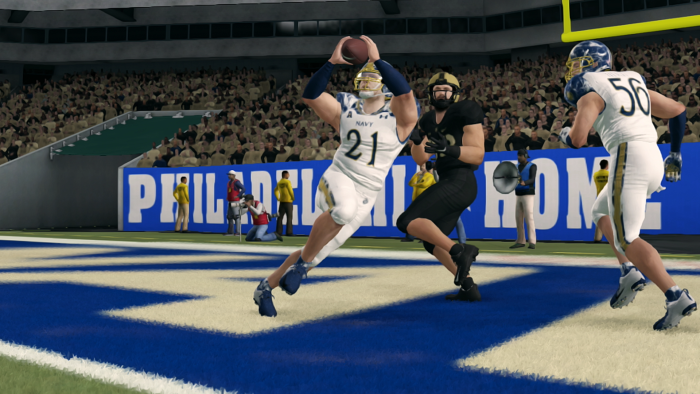 This was the first win for Army in this game. The win knots the series up 1-1. Most importantly it is an opportunity to honor those who have served. As one of those that has served, I can tell you we all greatly appreciate it. Thanks to all of those that have served or are currently serving!