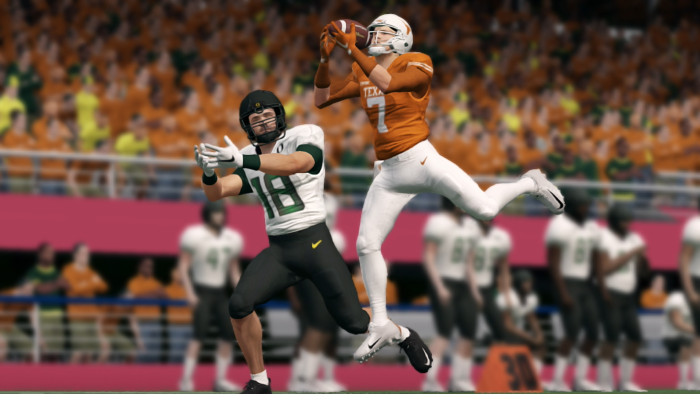 BY: Cole Mantell (@lightningdragon)
With the entire Season 16 schedule released, CFSL action is just around the corner. Before the action begins, let's look at one matchup each week that should draw plenty of interest.
Week 1 – Kentucky vs Boise State (Neutral Site)
The Wildcats and Broncos are both coming off excellent seasons, hence their appearance in the Cowboys Classic. The headline here is that each team debuts a new QB; Topher Foreman for Boise State and Moses King for Kentucky. Still, the real story to watch is how the Broncos and Wildcats respond to their arguable best seasons in their respective team histories. Boise State will look to try to make a statement that they can take that next step from runner up to champion. Kentucky is looking to follow up their first ever conference championship with a different kind of championship. That all starts in this Week One matchup in Texas.
Week 2 – Texas vs Oregon
Horns is one of the best Athletic Directors out there, but even he will find this homecoming difficult. For Oregon, no other game on the schedule is as important as this matchup. Sure, they'd like to get some postseason success as well, but facing off against your old AD will be a big emotional moment for this team. All eyes will be on Oregon QB Brantley Guaci to see how he compares in big games versus his predecessor. No pressure, Phil Camit only won a National Championship for Oregon in his freshman season.
Week 3 – Florida vs Miami
While in-state rivalries are always fun to cover, this game is more than for bragging rights in the Sunshine State. Miami leads this rivalry 5-4, but longtime fans know this game is less about what the final score brings, and more about what happens during the game. From the overtime thriller in Season 12 to the 3-point slugfest in Season 14. Recent history suggests this will be the most fun viewing experience of the year for neutral fans, no matter the final score. Add in that this will be the first time Florida AD Vennom and Miami AD Gates face off as the head of these Florida institutions, and you have a recipe for utter chaos. Don't miss this one, no matter what.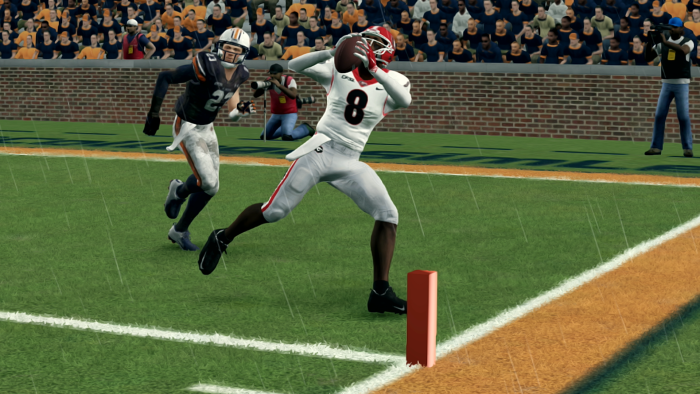 Week 4 – Auburn vs Georgia
The South's Oldest Rivalry is in Week Four this season, and both teams bring a lot of interesting talent to the table here. Auburn found a few big weapons in the offseason in freshman QB Baker Thomas and WR Draymond Shakur III. They'll get to face off with a Georgia defense that brought in six freshmen on that side of the ball. This isn't the Georgia team that went 2-6 last season. Georgia has the depth to compete in the SEC this season. Expect a lot of potential for fun in this one with rivalry bragging rights on the line.
Week 5 – Michigan vs Alabama
Speaking of southern teams who reloaded this offseason, enter Alabama. This matchup of north and south will feature two new ADs with teams that have both been reshaped in light of AD departures. On the surface Alabama seems to have a more manageable first half schedule (Texas, WVU, @UGA, @UF) over Michigan (FSU in Atlanta, Illinois, Clemson, @ND). Still, both teams realistically could come into this game at .500 or better. Expect a fiery battle that could be a primetime Twitch schedule candidate. Prime playoff seeding could be on the line here, as well.
Week 6 – MAC First Round
This may be cheating as we don't know who will play who, but this serves as a reminder that for the first time this season we'll have a three week conference tourney for the reiteration of the MAC. Bowling Green, EMU, Kent State, NIU, Ohio, and Toledo all will enter Week 6 with the chance to win the first ever MAC Conference Championship, and with this prize on the line you know all six locker rooms will be fired up come February. With the conference championship looming, who steps up and makes a big statement?
Week 7 – Illinois vs Notre Dame
These two teams are only about three hours away by car, and the proximity makes for an exciting late-season matchup. This Notre Dame team might not have the luster of the back to back championships, but that doesn't mean they should be taken lightly. Illinois enters their second CFSL season as a team on the rise, but this will be their big end of season final exam to see how real they are and how seriously the league should take the Fighting Illini. Can Illinois make a statement here? Or will Notre Dame secure a late season win to gear up for another playoff run?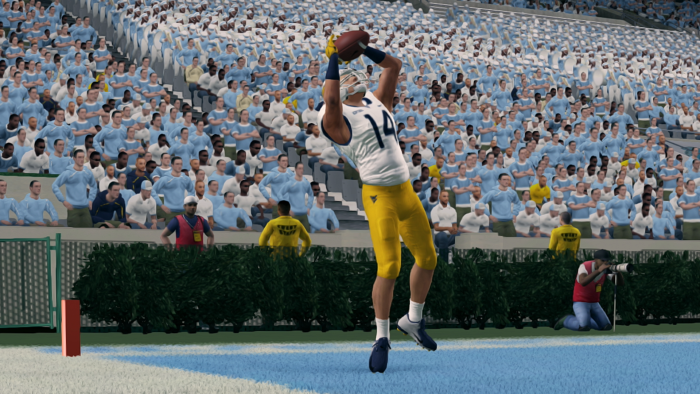 Week 8 – Pittsburgh vs West Virginia
These two teams could enter Rivalry Week 0-7, and the Backyard Brawl would still be a must-watch game. The Mountaineers won the first edition of this game last season 51-31 in Pittsburgh. Pittsburgh AD Jbayse would more than love to return the favor this time around in Morgantown. Both teams reloaded in the offseason, so despite the joking around there is a very real chance both teams enter this game above .500. No matter what happens in the other seven games, however, just ask anyone on these two teams and see how they feel about this game. Rivalry Week brings out the best in players, and this game certainly won't be an exception to that.