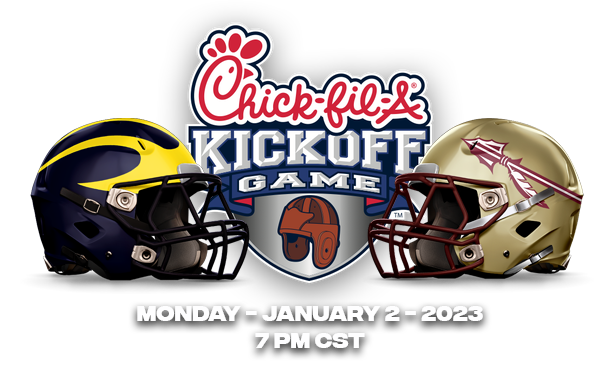 BY: Tony Papol (@SGEasty)
Florida State Seminoles vs. Michigan Wolverines
Chick-Fil-A Kickoff
Monday, January 2nd, 2023, 7 pm CST
Florida State Preview
Florida State has been the team to beat for the last two seasons. They won a national championship in Season 14 and lost a close game to eventual champions Oklahoma State in the CFSL Playoff Semifinals last season.
Going into the off-season, there was doubt among some in the league about how Florida State could reload and get back to the pinnacle of the sport after losing so many offensive weapons. The Seminoles lost all-time great Jim Carr at quarterback, half-backs Dan Brown and Anthony Younger, receivers Vernon Mills, Aaron Ike, Archer Ike, and Tight End Matt Scally. In total, Florida State lost 78% of its receiving yards and 99.5% of its rushing yards from last season. Additionally on defense, they lost star defensive tackle Laci White to the transfer portal and cornerback Madison Nichole to graduation.
Then, AD Tom Pence did what he does best. He landed a fantastic transfer and recruiting class. Tom signed Alabama quarterback Ryan Ravenhill, Oregon wide receiver Pablo Thompson, and LSU cornerback Trey Woodard, among others from the transfer portal. They also recruited halfback Robbie De La Rocha and safety Apollo Richardson, in addition to two other elites and three 5-stars.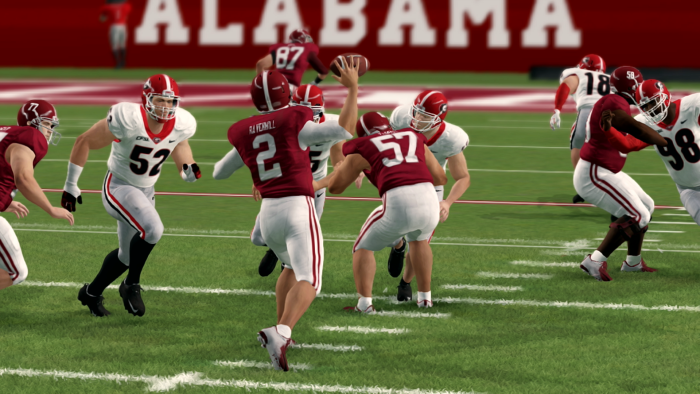 Come week one I am expecting Florida State's playbook to change away from the pro-style system and adopt more of a spread look. With the lack of a high-level tight end, the addition of Ryan Ravenhill, and having two elite halfbacks in Blake Elder and Robbie De La Rocha, expect a very different look on the offensive side of the ball for the Seminoles. This was echoed by AD Tom Pence (@Grin311), stating that Florida State "will have a new scheme [offensively] as we have to constantly evolve."
Defensively, Pence said the loss of Laci White "was a big setback because she is such an amazing player [and] it was a position I didn't think I'd have to recruit." However, the Seminoles reloaded an already stacked defense with elite defensive tackles, a linebacker, and two defensive backs.
Key Player
After a breakout year at Oregon last season, junior wide receiver Pablo Thompson will need to have a big game for Florida State to stay in the game offensively. One of two elite receivers on the Seminoles roster (along with an elite tight end), the Ravenhill-Thompson connection will likely be called several times by the broadcast booth. Thompson will have to get open quickly, as Ravenhill will be under pressure early and often from a solid Michigan pass rush. With Michigan's defensive weakness being at the safety position, look for Thompson to line up in the slot as much as possible to get favorable matchups on the safeties and linebackers.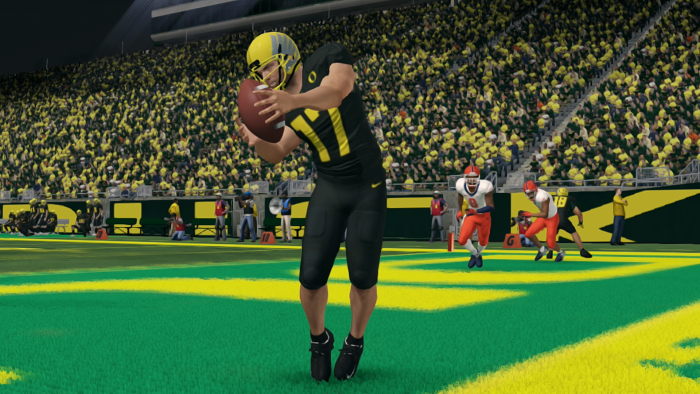 X-Factor
The defensive front of Florida State will be scary for any opposing backfield to face. With three elite defensive tackles and two elite defensive ends, expect Michigan quarterback Sam Dobbins to be under pressure all night. Halfback Barry Beardsley will likely be tasked with staying in to block on long-developing plays to give Dobbins time to throw against this quick, smart defensive front of the Seminoles.
Quotes from Coaches and Players
AD Tom Pence said how difficult it can be to prepare for week one of a new season, but he is expecting a "very competitive matchup" against Michigan. He also expressed how he is "most excited to get to show off the new talent week one and for the season that we are just as hungry as ever" to remain at the elite levels of the CFSL.
When asked to elaborate on the matchup against Michigan AD, and former Florida State player, Aaron Ike (@Aaron Ike), Pence said "Aaron was my right-hand man and I have taught him a lot. He has put in the work and should be ready to come out and play." Pence also explained that he expected Ike "to put on a new style and look that is how he wants Michigan to be."
Safety DJ Hanson (@SwaggyJ420) expressed how determined the Florida State defense is entering the game and season, stating the defense "is gonna bring that firepower fast [and] often," but he is also "really excited to get a look at our offense since we lost so many key players."
Assistant Head Coach and middle linebacker Maverick Rivers (@SemiRAGE) is "feeling locked in. I've been in the weight room and our practice facility nearly every day preparing for our matchup" against Michigan. The linebacker also expressed how he is looking forward to this team achieving another undefeated regular season "and another run at the national title."
Recruiting Coordinator and transfer quarterback Ryan Ravenhill (@Jathan) stated he loved playing for and with Alabama, but his reason for entering the transfer portal was the turnover at that program this offseason. "When those people left, [he] decided to explore his options." He felt at home in Tallahassee. "Florida State's mission, their goals, and the way they treat the team like family" sold him on being a Seminole. Plus, "I think we can win a lot of games."
Ravenhill also stated that he is "expecting a solid game [against Michigan], but I'm expecting to confidently take over and win convincingly. I think we have the best team in the country, and that will show."
Freshman running back Robbie De La Rocha (@SQUIDY) wanted to play or a program with a great coaching staff and culture and thought "that was a huge draw" to Florida State. He stated the matchup against a former Seminole in Ike "makes the game even more exciting to be a part of." Florida State "is really coming together as a group and are extremely fired up so I believe we will be able to take care of business."
Michigan Preview
The Michigan Wolverines have made the playoffs the past two seasons, but have lost in the first round both times. This will be the fourth matchup between the Wolverines and the Seminoles. Michigan is 3-0 in the series, but the two squads have not played since Season 12. With a Michigan team under new AD Aaron Ike, this opening game will be a good test to see just how competitive the new-look Wolverines will be this season.
After former AD Justyn Veneklasen (@Vennom) left to take the Florida AD position, several key Michigan players followed their previous AD to Michigan. The most notable losses were wide receivers Nick Reno and Trystin Haynes, and cornerback Lincoln Griffin. Along with the graduation of talented playmakers Bobby Barrett and Derrick Pendleton, the Wolverines lost 91% of their receiving yards from last season.
AD Aaron Ike knew he needed to do a lot of work in recruiting. He said he "knew what he needed to do with the roster for what I wanted to run scheme-wise," so he went after players that fit the mold he was looking for, not necessarily specific players. He did get a large boost from some former teammates at Florida State following him to Michigan (JaMarr Carr, Tyler Scally, Cassian Eichenberg, and transfer Laci White). In addition to those former Seminoles, Ike was able to sign elite quarterback Sam Dobbins, elite wide receiver Blake Xander Martel, three five-stars, one four-star, and two three-stars.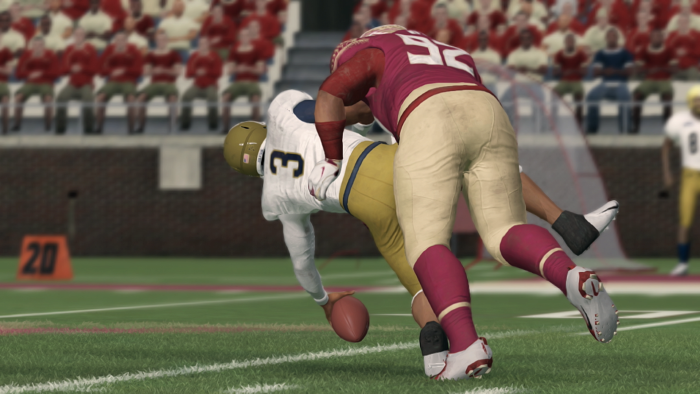 Compared to last season's all-out pass attack, expect Michigan to run a more-balanced system this season. With only three wide receivers on the roster, expect tight end Daniel Begley and halfback Barry Beardsley to be more utilized in the passing game. Don't be surprised if quarterback Sam Dobbins is utilized more in the run game as well.
This offseason, the Michigan defense lost three cornerbacks to the transfer portal, but they have reloaded at the position by signing two elite corner recruits (Tyler Scally and Daemon Ike). Cornerback is definitely a position of strength for the Wolverines, but AD Aaron Ike has expressed his belief in the entire team, while also stating that the defensive side of the ball "is going to be legit."
Key Player
Halfback Barry Beardsley averaged 28.8 yards per game rushing and 26.2 yards per game receiving in the pass-heavy offense utilized by Michigan in Season 15. The Wolverines will need to rely on the senior and the offensive line to establish a more effective running game to take pressure off freshman quarterback Sam Dobbins. It is no secret that Florida State possesses a dangerous defensive line. It will be vital for the Wolverines to use Beardsley effectively in the run and passing games. If Michigan cannot involve Beardsley in the rushing game, it could be a long night for the Wolverines.
X-Factor
While Michigan possesses a highly touted defense, the cornerback room is what really turns heads. Led by elite Charlie Pickett and joined by elites Tyler Scally and Daemon Ike, these corners will look to capitalize on errant throws by Florida State's Ryan Ravenhill. With a limited number of weapons in the Seminole passing game, look for the Michigan corners to stifle pass production and lock down the opposing receivers. If the Wolverines can limit the big plays and make Florida State one-dimensional, the Seminoles could be in trouble.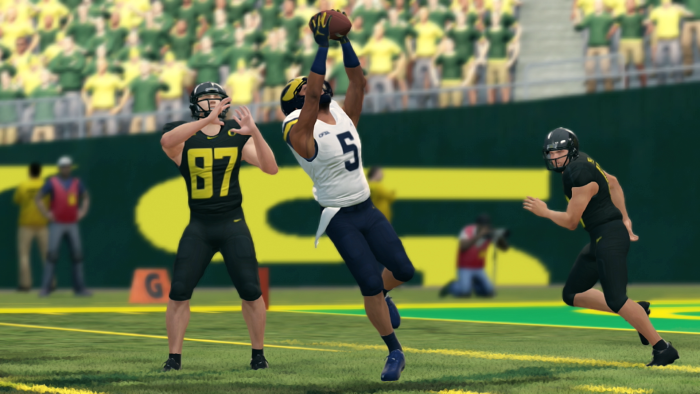 Quotes from Coaches and Players
AD Aaron Ike stated that the Chick-Fil-A Kickoff would be "a dog fight …. Two very good teams going blow for blow." The Wolverines AD also added that his prediction was "Michigan by 15 lol."
When asked about this matchup being a battle of mentor vs student, Aaron Ike was quick to agree. "It's the truth, I came up the ranks from an RC to an AD all [because] I had a great teacher (in Florida State AD Tom Pence)." He said that both ADs "know how each other like to gameplan so this matchup should be interesting to see how it all plays out. I'm super excited to play him, [and] it will be about our families on the field and our game-planning."
Halfback Barry Beardsley (@kyguy5) said that "there's no doubt Florida State is a phenomenal team, but here at Michigan we have continued to build and put together a great team to match up against Florida State!" The senior also said that he expects the Wolverines to "go out there and leave right where we left off" last season and get back into the quarterfinals at least.
Transfer defensive tackle Laci White (@shoelace) was faced with a difficult decision this offseason in leaving Florida State and joining the Michigan squad. When asked why she did so, she said "it wasn't planned, it was kind of forced upon me this season." Due to rule changes, her father Jim Carr (@aircarr33) could not be a protected coach at Florida State, so White "had to make a choice: stay at FSU or go with my dad. So I chose to be happy and go with him."
White also expressed that she is "excited to play against my old team. I know that Mr. Pence will be doing everything in his power to slow me down, and I am excited for the challenge." And as for the season's goals, "I am really excited to be a part of taking the Wolverines to the next step."
Wolverine wide receiver recruit Blake Xander Martel (@Norman Bates) enjoyed how the Michigan coaching staff "expressed how much they really wanted me here and the opportunity for me to show my skills." He also said that the "family feeling hit immediately" during recruiting and in the locker room. The receiver also consistently talked up his teammates and how they "have spent so much time in the gym this preseason and really hope to put it all on display in week one." He said that he and the rest of the team "are ready to show the whole league what the Michigan Wolverines bring to the table" against a great Florida State team.