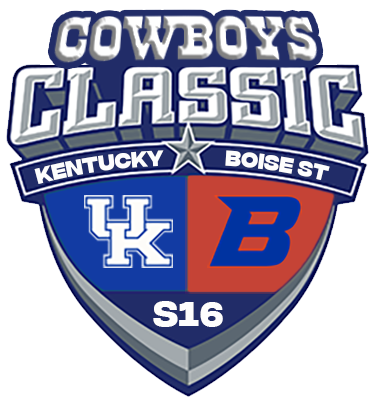 BY: Tony Papol (@SGEasty)
Kentucky Wildcats vs. Boise State Broncos
Cowboys Kickoff
Monday, January 2nd, 2023 9 pm CST
Kentucky Preview
While the Kentucky Wildcats have only been in the CFSL for three seasons, they have quickly risen to become a powerhouse in the league. Last season the Wildcats were dominant in the SEC. Their season came to an end after a devastating loss in last season's semifinals at the hands of the Boise State Broncos. The Wildcats are looking to continue their run of success in Season 16 and avenge their loss in week one.
Kentucky entered the offseason with a bitter taste in their mouth, but that was quickly replaced by excitement. The Wildcats only lost starting quarterback Scott Pinesaw from a very deep and talented offense. While it is extremely difficult to replace a reigning Offensive Player of the Year, Kentucky knew they could either recruit a very talented quarterback with the offensive weapons they possess. And when Kentucky signed LSU transfer Moses King, the league knew Kentucky would be dominant once again. In addition to King, AD Devan Davis (@14rdavis) also recruited an elite wide receiver and tight end to complete the offensive squad.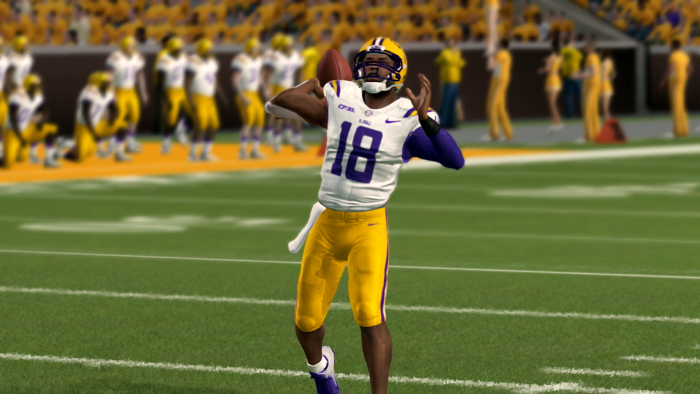 The Wildcats lost more personnel on the defensive side of the ball, losing two defensive linemen and three defensive backs. However, Davis again went to the transfer portal to poach three elite players in LSU DT transfer Israel Jordan Ward and Iowa transfers linebacker Ryan Schultz and cornerback Alexander Kirsch. With the recruiting class also including four elite incoming freshmen, the defensive side of the ball will be just as impressive as the explosive offense. Devan Davis said that "our greatest strength is our defense. … It's a great group."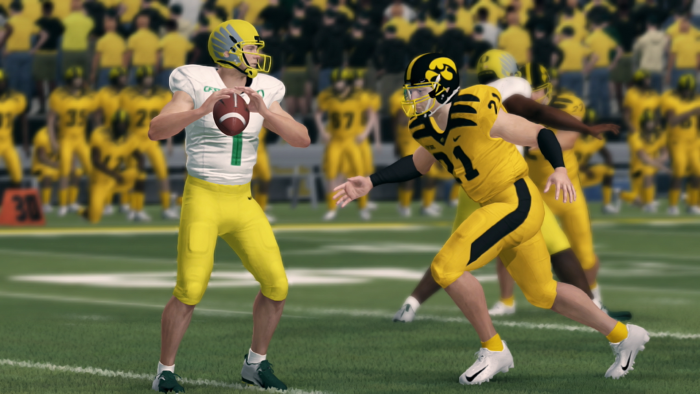 This season, I was expecting Kentucky to continue to run a spread offense, but with a higher focus on the running game. That should be easy to do with halfback Taylor Copley and scrambling quarterback Moses King. With a dominant receiving core in Tucker Quirk, Willie Hardigan, Ken Dixon III, and tight end Jasper McDonald, the wildcats should still be dangerous in the passing game. Then, in the playbook draft, the Missouri playbook somehow fell to the Wildcats. This playbook was utilized to great effect by Season 15 National Champions Oklahoma State. Expect a less-explosive, more-conventional passing game emphasized by a high-yards-per-carry run game.
Key Player
Coming off a dominant freshman season for LSU, Israel Jordan Ward will be relied on to get consistent pressure in the Boise State backfield. Given the relative lack of elite depth on the defensive line for the Wildcats and the depth of the Broncos' wide receivers room, getting a consistent, aggressive pass rush will be crucial. If the Broncos can successfully block Jordan Ward with double teams and get the ball out quickly to their playmakers, the Wildcats could experience death by a thousand cuts in the short passing game. If Jordan Ward can dominate in the trenches, Boise State might not get to utilize its offensive weapons.
X-Factor
The linebacker room of Kentucky is likely the best in the CFSL, consisting of four elite talents. Given that the Wildcats will be using the 4-2-5 defensive scheme this season, opposing offenses will have to contend with a fresh rotation of talent. This week, Josiah Henry and David Williamson will have to run aggressively and break tackles to make an impact offensively.
Quotes from Coaches and Players
When asked why he thought no players transferred from the Kentucky Wildcats in the offseason, AD Devan Davis said that it shows "the culture that we've built here! Guys want to play even if it means taking a lesser role." This goes right to the core of who Davis is, a person who wants "to help give every player a great experience in this league." Davis also echoed a sentiment expressed by most coaches, that he "gets nervous especially for week one games because you don't fully know what the team likes to do."
Season 15 All-American wide receiver Tucker Quirk (@TQuirk) expressed that, with all "the guys we brought in from the transfer portal and recruits we have coming in, I expect nothing less than a National Championship." Quirk also stated his desire to win a title "this year because that would be a great way to end [my] and the other seniors' careers."
One of the biggest pickups from the transfer portal was All-American linebacker, Ryan Schultz. Schultz (@joefresh21) said that he transferred to Kentucky "to play for and potentially learn from [AD] Davis" and that he is "looking forward to lining up against Josiah Henry." He noted that there is "a lot of hype with that RB so [it] should be a great matchup!"
Incoming linebacker and Kentucky Recruiting Coordinator Jameson Winerich (@TeeJayWineRich) knew where he was going in recruitment within "the first five minutes of talking to Devan" and that the Wildcats are "a bonafide juggernaut waiting to be unleashed on [the] CFSL." Formerly playing for Boise State, Winerich also said he is "excited to take it to my former team, my brothers, and even my wife."
Boise State Preview
The Boise State Broncos are coming off a fantastic season culminating in a National Championship appearance in Season 15. The Broncos will look to continue their outstanding play by beating the Kentucky Wildcats for the second time in three games after last season's come-from-behind victory in the semifinals.
The Broncos lost several key playmakers this offseason in quarterback Ryan Smith, safety TJ Weinrich, and wideout Matthew McCray. AD Dakota Jorgensen (@Clutch101) said that "losing top players in their positions is always rough," but that the Broncos had a plan going into recruiting. Their outlook was to target specific players but to also have an open mind as "you never know what you are going to find." Sort of like a box of chocolates, but with people… and football.
Once the dust of national signing day had settled, the Broncos landed nine elite players and a total of 11 signees. Highlighting the recruiting class are elite quarterbacks Topher Foreman and Kyson Carey, wide receiver Riley Rury, and safety Mustafa Colakovic. When asked to name a starting quarterback, Jorgensen deflected the question but did state that "everyone already [knew] their spots before signing." However, it does seem that Topher Foreman would be the starter, but it is possible to see Carey in certain formations or even Riley Rury in the wildcat.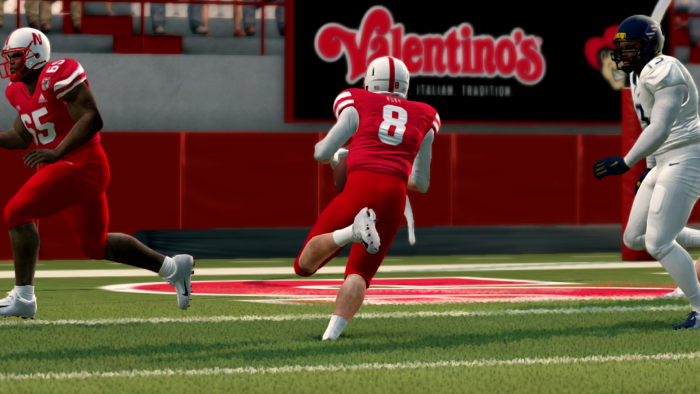 Offensively, many expected the Broncos to draft a playbook that capitalized on the depth at the wide receiver position. Boise State selected the Oregon playbook in the draft, a spread offense that will give Foreman the opportunity to find those talented receivers all over the field.
Defensively, the Broncos selected the 3-3-5 system to capitalize on their depth at defensive back while also utilizing the aggressive blitzing scheme Jorgensen likes to use. Broncos' linebacker Tyler O'Curran was a top-five blitzing linebacker in Season 15, having eight sacks. Expect Boise State to continue utilizing their linebackers in the pass rush.
Key Player
Anytime a touted freshman takes over at quarterback for a playoff-caliber team, there is immediate pressure to perform well. Quarterback Topher Foreman has been experiencing that pressure first-hand in the lead-up to the Cowboys' Kickoff. In this week one matchup, it will be crucial to minimize the risky throws he takes against the aggressive group of defensive backs the Wildcats possess. Interestingly, it might help the Broncos quarterback, and the team in general, if Foreman struggles in week one. Last season, Ryan Moreland struggled in the Oklahoma State Cowboys' opener and went on to lead the team to a national title. Going up against an elite defensive backfield will give Foreman the experience he needs to lead the Broncos to another great season.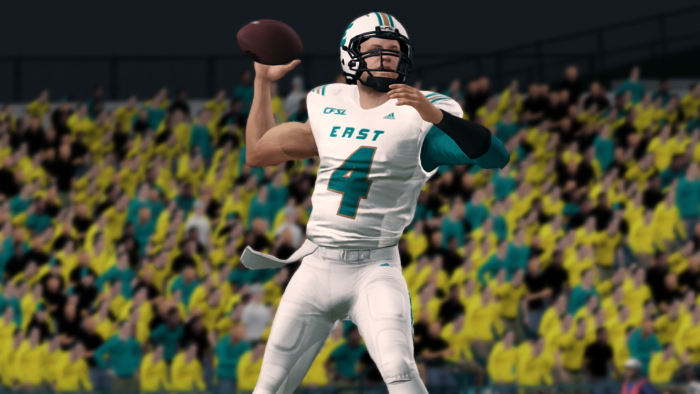 X-Factor
As elaborated on several times, the wide receivers will be the make-or-break group for Boise State. The receivers, led by offensive captain Nahreese Davis, will need to create separation in their matchups and minimize dropped balls to beat the Wildcats. If the defensive secondary of Kentucky can effectively contain the receivers of Boise State, the Broncos will have a very difficult time scoring with a one-dimensional rushing offense.
Quotes from Coaches and Staff
Defensive end Alexander Wilson (@Blondie54) is "super excited to play against Kentucky again. We won last time, so I'm hoping and expecting to win again."
Defensive Coordinator and wide receiver Riley Rury (@Rury) explained that he wanted to transfer to Boise State "to bring my coaching experience to a great program and see if I could learn something from them." Rury also said that he feels "great honestly. We have worked super hard to prepare for this game" and that he is looking forward to "getting back to the National Championship and bringing a National Championship to Boise State."
Assistant Head Coach and defensive end Pierce Parker (@Jonesy) is "excited for week one. It will be a good opportunity to see what both programs have in our new QBs and to roll out our new playbooks and rosters." He said that winning a national title is the ultimate goal and "falling short last season still stings, but it's motivating."
Freshman quarterback Topher Foreman (@Frank15) signed with Boise State because "[AD Dakota Jorgensen] Clutch was the only AD to offer me the QB3 and water boy roles I was looking for." However, he also expressed that he "was looking for a team with a veteran staff that would be able to assist in making my chance at being a top-flight quarterback easier." Foreman also elaborated that he "is looking forward to seeing what wrinkles coaching staffs keep under wraps this season with all teams being playoff participants."