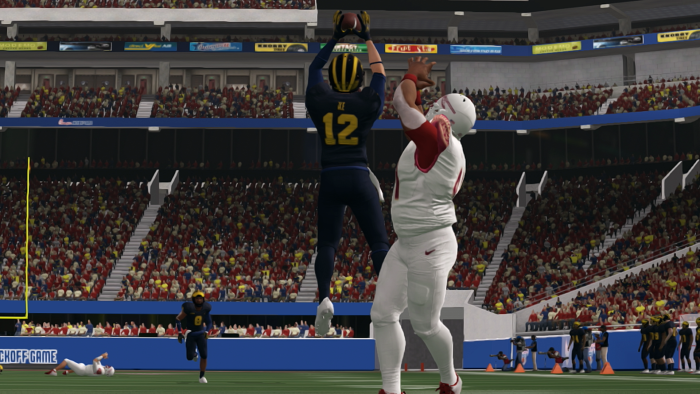 BY: Ryan Moreland (@ryanmoreland)
The league buzzed with excitement on Monday night. The CFSL is finally back and with that came two fantastic match-ups. The first was one of the most hyped regular season games I have seen in my short time with the league. The student vs. teacher storyline was often brought up in the lead-up to kickoff. Aaron Ike would be playing against the man he coached for, Tom Pence. Ike displayed a skill for game planning not often seen in someone's first game athletic director. Ike led the Michigan Wolverines to an impressive 62-21 victory over his former boss. This leaves us asking, how important was Aaron Ike to the success of Florida State?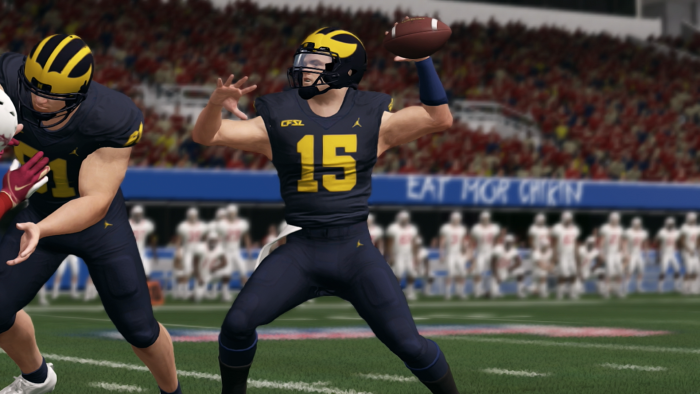 Before we dive too deep, I want to say this: I understand this was Week One. There is a lot of football left to play and Florida State could quickly bounce back. Perhaps they could even be the best team in the CFSL. If this sounds far-fetched, the same thing happened last year when Oklahoma State lost their season opener to this same Michigan team only to rattle off ten straight wins and take home the championship. However, that will not stop us from speculating until Florida State gets another chance to prove themselves.
For those of you, like me, who are not veterans of the league, you may not know the story's background. This will serve as a refresher if you have been around for a while. Tom Pence (aka Grin) has been in the league since Season 4 and has held the AD position at Florida State since Season 7. Aaron Ike joined the league in Season 11 and went directly to Tallahassee. Over the course of five seasons with the Seminoles Ike held various coaching positions including Recruiting Coordinator, Offensive Coordinator, and Head Coach. This offseason Ike accepted the AD role in Ann Arbor. That catches us back up to Monday night.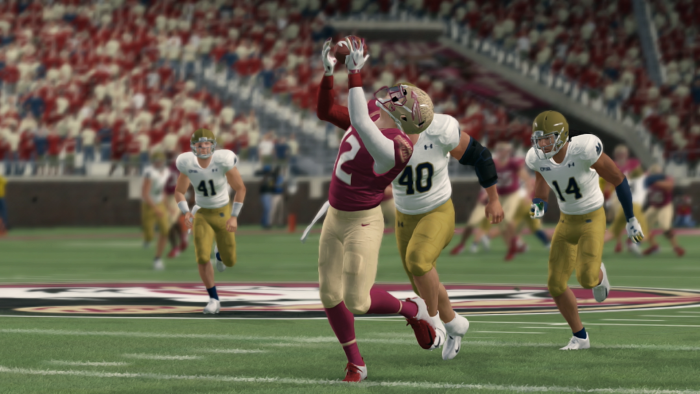 This game was not a mismatch of talent. It is arguable that the Seminoles have the better squad. Florida State possesses one more elite and two more five stars than the Wolverines. This game was won in game planning. Pence said this himself. "[Ike] did an amazing job figuring out our game plan and… we put ourselves in a spot to not have much of a chance," Pence said. Ike took what he learned from Pence and used it against him. "I think me being in a pro book the last few seasons helped me get a bit of an advantage knowing how they run," Ike said. That advantage could be seen on the scoreboard.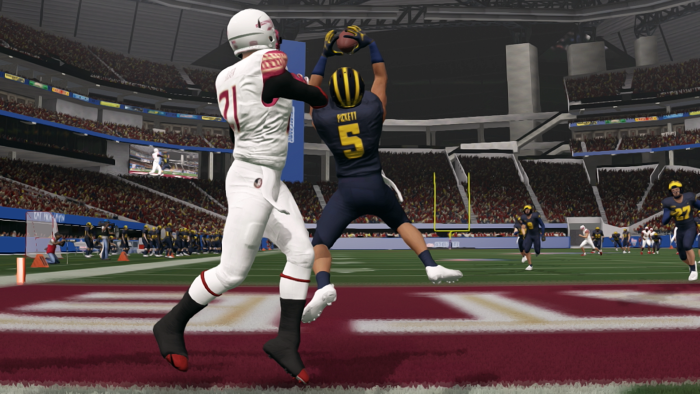 When I asked Ike about the rumor that he was the key to Florida State's success he was quick to shoot the idea down. "I feel like it was a great partnership that Tom and I had," Ike said. He continued, "I don't think it was just one of us. I do feel like I was a big piece of our success, but I feel it was both of us, not just me." In-kind Pence was quick to compliment his former protege but was clear that he was the AD of Florida State for a reason.
Right now all we can do is wait and see how these two teams perform this season. Both have the talent to make deep playoff runs and should be contenders for the Season 16 title. Florida State will look to bounce back next week as they head home to host a talented Boise State team. Michigan will attempt to build off their early success as they host a dangerous Alabama squad. One thing we definitely know is that Aaron Ike will be using the skills he learned from his former teacher. In Ike's own words, "He taught me everything I know about coaching in this league."