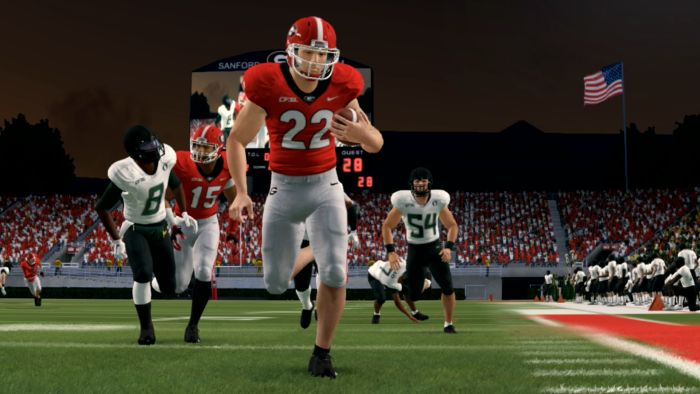 BY: Cory Dobbins (@Dobbins)
We just started the new season and there has already been plenty of surprises and great action. Here are my predictions for the rest of Season 16.
Most Improved Team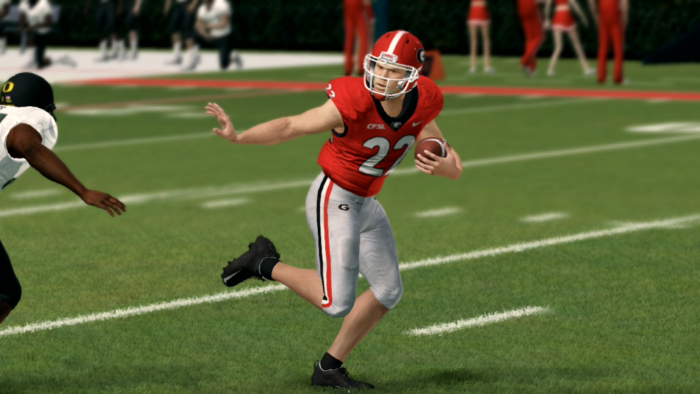 Georgia will be the most improved team in the league. AD Matt Ousley put together an extremely talented recruiting class including 10 elites and 3 five-stars. Sophomore QB Ray Flash has some legit weapons now led by freshmen WRs Tyson Steele and Joshua Sims. Defensively, the Dawgs struggled last season. I expect that to change with this defensive-heavy recruiting class. We all know Mike aka El Presidente makes great players and MLB Kirby Sierra will be the next great one and a leader for Bulldogs' defense.
The Longhorns are Back
Texas is back. I know I know, we hear this every season but something feels different about this group. Texas turns to former AD and championship-winning coach Michael Buck to lead the Longhorns back to the promised land. Can a freshman and disputed #1 overall recruit Avery Ware lead the Longhorns to the chip in his first season under center? Ware has a great supporting cast around him led by HB Killian Dunn (I expect a breakout season from Dunn) and a quartet of elite WRs. This coaching staff is experienced too. Can Tink, Ware, and Horns work together is the biggest question mark for me. Texas plays in the toughest division in the CFSL and drew a couple of tough OOC games in Michigan and Bama. Can they overcome a difficult schedule? It's going to be fun to see.
Freshman of the Year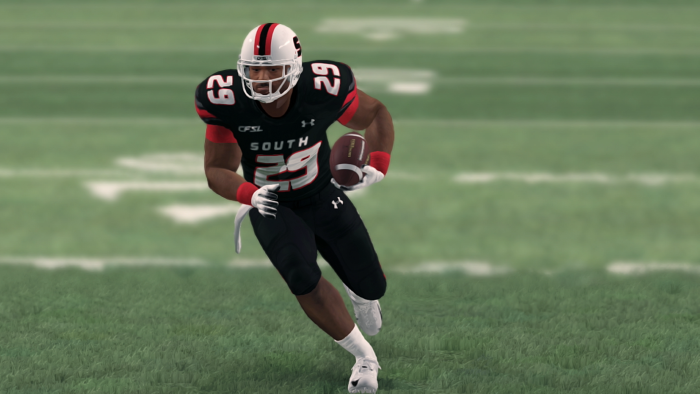 In an loaded freshmen QB class, I predict Oklahoma freshman RB Ike Porter will win the Freshman of the Year award. This class is going to go down in history as the GOAT class when it's all said and done. (Sorry Syrok, Zmoney, and the rest of the S9 class.) We already discussed Ware at QB. Keep an eye out for HOF user Voodoo's new player in Auburn QB Baker Thomas. I hate to say it, but Auburn will be very good and Thomas will be the reason why. If the All-Star games are any hint at future success keep a close eye on Boise St QB Topher Foreman to make a name for himself too. In a completely unbiased observation, I am hearing from the Michigan camp that QB Sam Dobbins is must-see TV.
Best Ball Hawk in CFSL History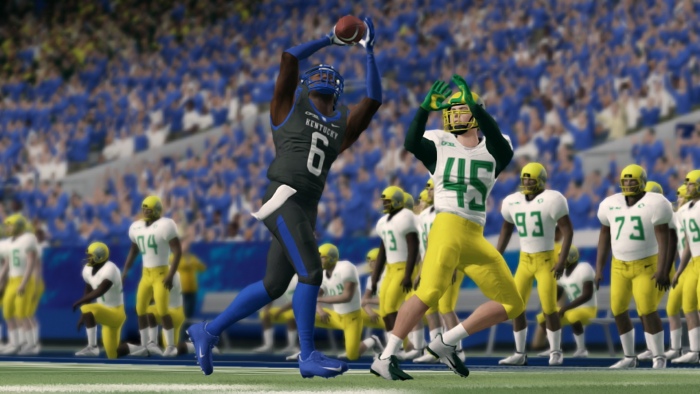 2x All-American CB DJ Brooks will break the career INT record of 17 as a JUNIOR. He had 14 in two seasons so this looks like an easy win as a prediction. The question is not if it's when and how high will he reset the record. Can DJ get to 20 this season? All I know is as a QB myself, I'm throwing it anywhere near Brooks Island.
Watch Out for the MAC
A MAC team will win a playoff game. I know it seems far-fetched but hear me out. Bowling Green and Eastern Michigan both have elite talent, especially on offense. Both selected an air raid scheme, and air raids are notorious for winning games and being a nightmare for opposing defenses. Both teams have young elite QBs in Leisa Pink and Ludwig Friedman and plenty of talented playmakers around them. Can the defenses hold up and make enough stops to win a playoff shootout? I am calling it now, write it down. BGSU or EMU will be dancing in the second round of the CFSL playoffs.
SEC Champion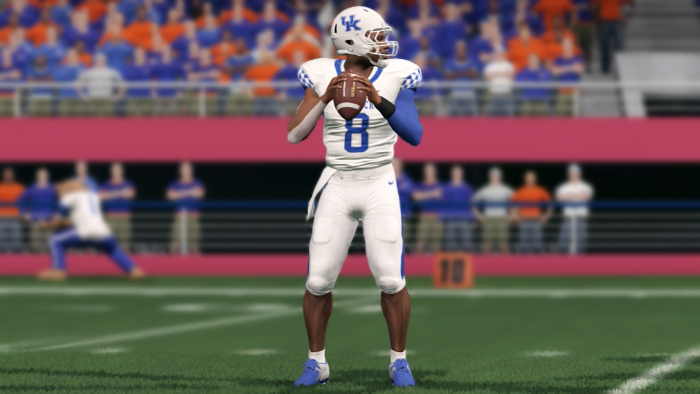 Kentucky has to be the favorite. The reigning SEC champ just keeps getting better. They have a new QB in MoneyBagg Moses, The Monarch, or whatever you wanna call him. Moses King will step into the big shoes left behind by QB Scott Pinesaw. However, I expect him to be a front-runner for POTY.
B1G Champion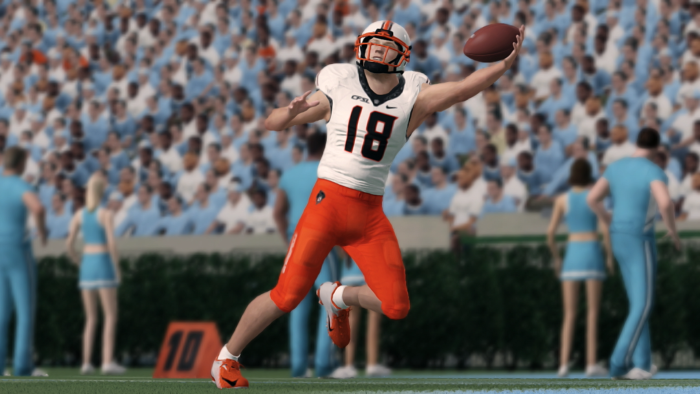 The unquestioned, undisputed pre-season #1 Cowboys are the favorite, and for good reason. The Pokes are loaded at every position. Can they be successful and live up to expectations in new AD Adam Smith's first season? The retirement of HOF AD Houston Freeman was a huge loss. I still expect business as usual as Oklahoma State rolls through the competition and wins the conference and maybe even repeats as national champs.
MAC Champion
This was a tough call. Bowling Green and EMU are clear-cut favorites to me. I am gonna lean toward Bowling Green. I expect the big freshman pocket passer QB Leisa Pink to average 500+ yards a game passing to a loaded WR room that includes 4 Elite WRs in Dave Axis, Joey Wolford, Trey Walker, and Gunny McGuire. This offense has better talent than a few Power 2 teams. Look for them to run up the score on its MAC opponents before trying to pull off the first MAC playoff upset.
Fan of the Year
I will take a shot in the dark and pick a newbie in Cclark1999. Love the energy and activity from the Auburn CB. Keep it up, man!
Offensively POTY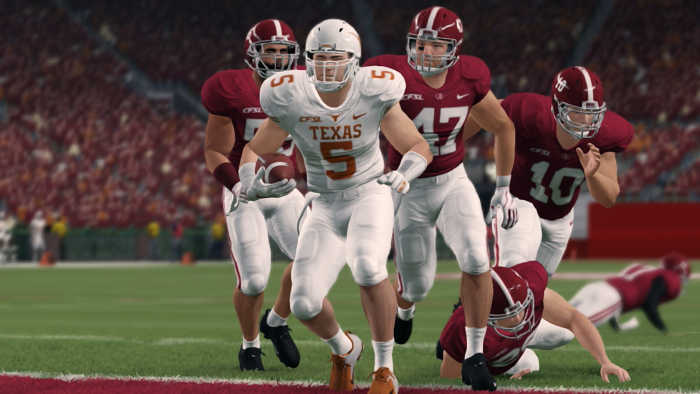 Give me veteran Texas RB Killian Dunn. I expect a huge season from the physical RB. With the graduation of future HOF and RB Duane Sammons, look for Dunn to surpass the 1000-yard mark and lead the league in rushing this season.
Defensive POTY
In a not-so-bold prediction, I think it will go to a DT. Give me Jay Gates or Laci White. Both DTs put up 38 TFL last season and 19+ sacks. I don't see either having a sophomore slump. Can either surpass 40 TFLs and 25 sacks this season? It will be a race to the finish.
Most Improved Player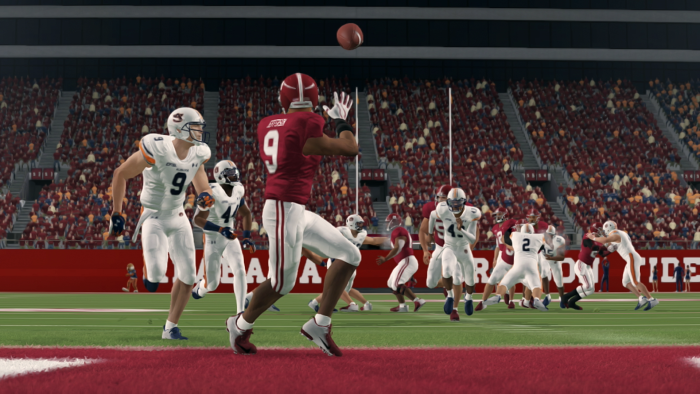 I am going to cheat a little on this one. I know this player and his AD very well from my stint as Alabama's AD. I predict Jordan Jefferson will take home this award. Jefferson showed glimpses of greatness at Bama playing on both sides of the ball as WR and CB. He decided with the coaching staff change that we would enter the transfer portal and landed with former Bama DC Daniel Gunn at North Carolina. I expect Jefferson to make an impact early and often for the Tar Heels with his lightning-in-a-bottle athleticism.
My runner-up prediction, and as I mentioned early in the article, is Sophomore Georgia QB Ray Flash. I love everything about this player. He played with tons of heart and determination last season on a struggling team. Fast forward to now, he is a season wiser with some new and improved weapons. Look for Flash to make a name for himself and possibly take home the MIP award.
Good luck to everyone this season. If you found your name in this article prove me right. If you didn't, prove me wrong.