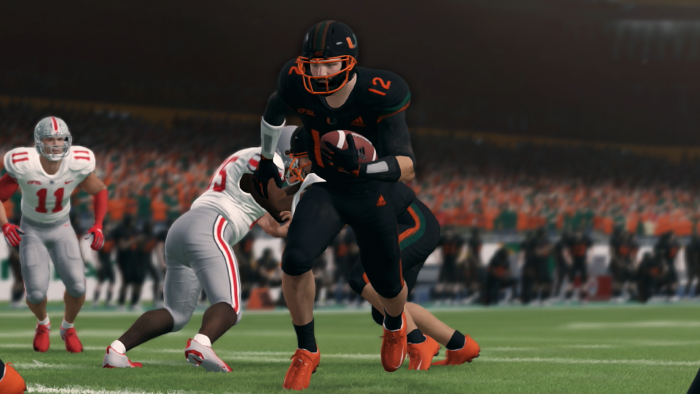 BY: Ryan Moreland
The opening week of Season 16 did not disappoint. After a long wait, every team in the CFSL was eager to start their run to a championship. (Well, almost every team. Sorry MAC teams, you have another week to wait.) We saw upsets, down-to-the-wire games, and a few blowouts. Here are the things I noticed from an exciting opening week.
The Era of the Young Quarterback
One thing I noticed right away this season was all the new faces at quarterback. After doing a little digging a pattern emerged. Less than half of the league has the same starting signal caller that they did last season. That might lead you to think that the transfer portal had to have been crazy. However, this is not the case. Only two starting quarterbacks from Season 15 transferred this offseason (Ryan Ravenhill and Moses King). All of these new faces are, in fact, brand new.
There is no lack of talent at the QB position, but there is a clear lack of experience. There is not a single starting quarterback who is in their senior year. Florida State's Ryan Ravenhill, Ohio State's Logan Radloff, and Kentucky's Moses King are the only starting quarterbacks with more than one season as a starter. Comparatively, seven starters are sophomores, and seven are freshmen. Will this experience deficiency benefit the few teams that have considerable experience? This is something to keep an eye on this season. What we do know right now is that four of the top ten QB in terms of quarterback rating are freshmen. None are upperclassmen.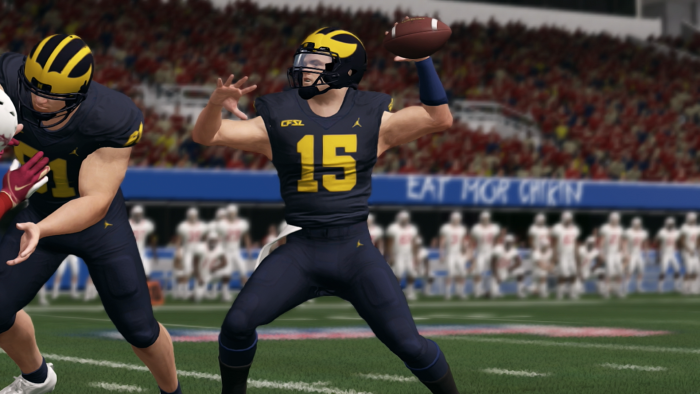 Power One?
The CFSL has only two conferences that have inter-conference play. That means they will get to know each other pretty well in these first two weeks before conference play starts. So far, the BIG10 has the upper hand over their counterparts in the south. The BIG10 won seven of the ten Week One matchups. This is proof the BIG10 is superior to the SEC or was it just lucky scheduling? It is too early to tell. If the BIG10 dominates play again next week we will know for sure.
Did That Upset You?
This was an upset-heavy week. Of the ten games played this week, there were four in which the underdog came out on top. This started with the first game of the season. According to the league's sportsbook, Michigan was an 8.5-point underdog. They ended up beating Florida State by 41. The next upset came from the Gators beating Notre Dame by a touchdown on Wednesday night. The Irish were favored by 9.5.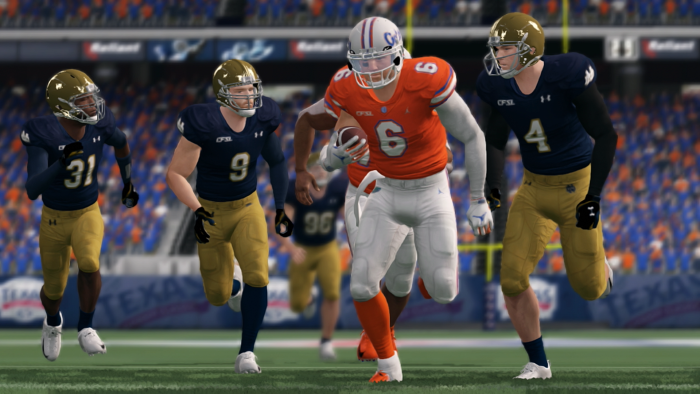 Thursday night (or as it will now be called 'Underdog Night') saw two upsets. These upsets, which were both played at 7 P.M., were the result of a great comeback and a failed comeback. Clemson scored 15 unanswered to secure a three-point victory over Auburn. At the same time, Oregon held off the Georgia Bulldogs for their own three-point win. The Clemson/Auburn game had the second-largest spread of any game played this week (12.5 points). This was behind only Oklahoma State vs North Carolina (14.5). Georgia was a 6.5-point favorite over the Ducks.
So what caused the abnormal amount of upsets this week? The most likely culprit is our perception. Preseason rankings are always so difficult to get right. There are so many players, coaches, ADs, and playbook changes every year. This normally leads the opening weeks to have more upsets than further in the season. This is my hypothesis. However, if we see this trend continue I will have to throw that out of the window.
New Position, Who Dis?
I am sure I am not the only one that noticed this trend. As I watched Season 16's opening week I couldn't help but notice a few players around the league are playing a different position than they were last season. Alabama's former backup running back Blake Elder is now a wideout for Florida State. Former Husker signal caller Riley Rury is now also a pass catcher for Boise State. Oklahoma State's Ricky Hammer did the opposite of Elder and went from wide receiver to the backup tailback (although he is lining up at WR some as well). This is something that isn't new to the league, but as I am new to the league, I did find it interesting.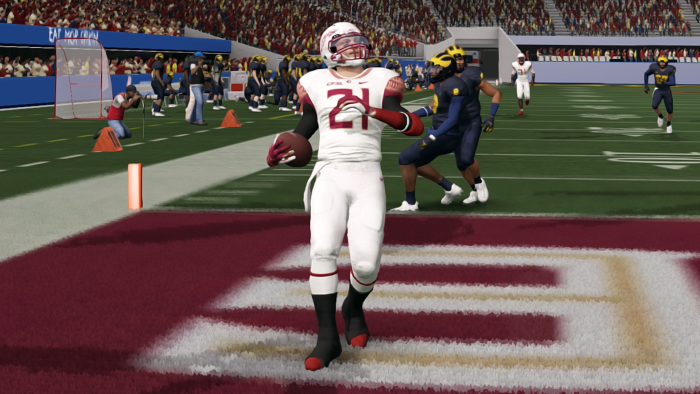 What I Will Be Watching Next Week
The Pittsburgh Panthers currently hold the longest active losing streak in the CFSL at four games. They will travel to Clemson this week to take on a Tiger squad that looks to be better than expected. Can the Panthers end the streak? How long will it last?
There was a lot of preseason hype surrounding Notre Dame's new backfield. For freshmen Charlie Sammons and Bode Dale, it wasn't the start they were hoping for as they failed to score an offensive touchdown. Obviously, one off week isn't going to worry anyone and I expect this duo to be electric for most of their careers. So the question is when will they gel, not if. Thursday night they will host the Tar Heels. Could this be the first dominant game for the freshman duo?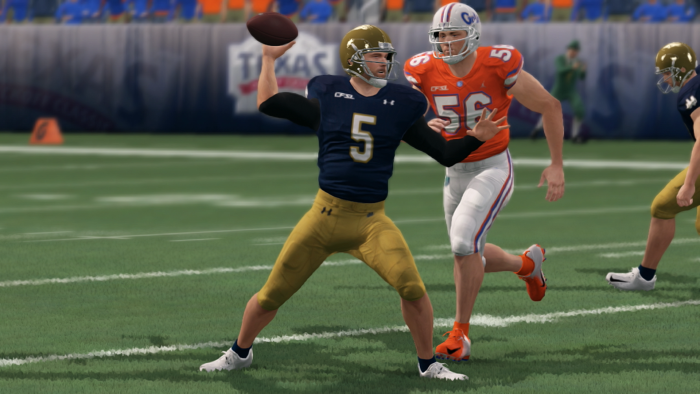 Plainly put, I will be watching Miami take on Texas. If I could only watch one game this week (other than the one I am playing) I would easily choose this one. Both of these teams have contenders on paper. They both have the staffs to be special. But only one will start the season 2-0 and continue their move up the rankings. This is a game we will likely still be talking about come playoff time.
The Adieu Haiku
The idea for this article came from a personal hero of mine, Peter King. In honor of him, I will be ending my column the same way he ends his; with the Adieu Haiku. I am sure mine will not be nearly as good as his, but here goes nothing.
Student beats teacher.
Are the Wolverines ready?
Heavy weighs the crown.