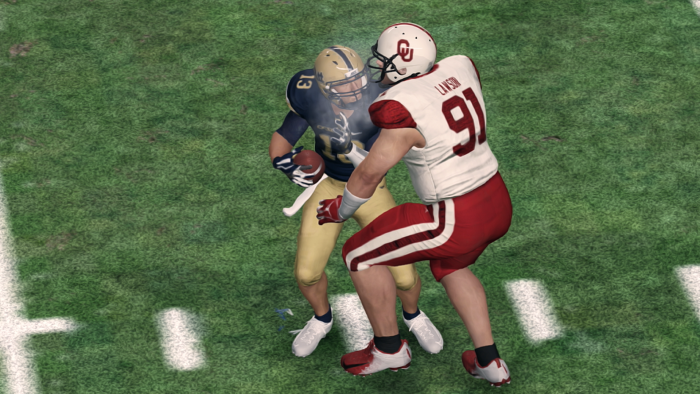 BY: Mike Coco (RapidRaccoon)
Raccoon dives deep into the dumpster fire losses of Week One and tries to find something to snack on… I mean build on.
(#9) Oklahoma 55 – (#19) Pittsburgh 10
Pittsburgh must have had a lot of fun last week because they had more ball drops than a New Year's Eve party. Now Darius Harris did post a favorable 87 yards on four receptions, which is decent for a tight end. Wide receiver Xavius Holmes showed the ability to separate and I'm looking for him to have a larger role next week vs Clemson. Regardless of the stats line, strong safety Sam Jackson and the defensive backs were able to maintain as much as they could considering they were losing the time of possession battle all game. With the defenses back to the endzone Muhammad Smith was able to get pressure all game and I look for this to continue as his defensive backs improve.
(#1) Oklahoma State 58 – (#13) North Carolina 14
Someone, please tell Carolina they don't have to take their name so literally by standing in tar. At least I assume that's what was happening with Clay Allen rushing for 15 yards on 10 carries (and a long of nine). Quarterback Ayden Martinez had -22 yards (yes, negative) on eight carries. It wasn't all bad though. Martinez did look good under center at times. UNC was able to spread the ball out quite well despite the scoreline. The Pokes were willing to give passes underneath and the Tar Heels WR core of was able to complete plays and move the ball at times. Cadbury "Beef" Wellington showed flashes of why he was a fan favorite last season and hopefully his involvement increases. Come Week Six no one wants to be asking "Where's the beef?".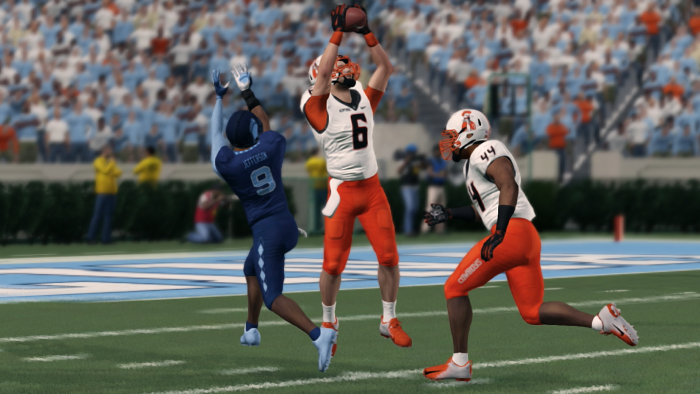 (#9) Ohio State 3 – (#7) Miami 41
STOP! STOP! HE'S ALREADY DEAD! Coming into an interim AD spot with a squad you didn't build is never easy. While the Buckeyes' are talented, they went up against a team that has been slowly building behind Sebastian the Ibis. Yes, that is the name of the mascot, and no the Ibis is not a duck. This has been farm time with the raccoon.
I am not going to hound the numbers too much. Gregorio Esteban was the bright spot on offense. Esteban had five catches for 63 yards and a long of 22. Arthur Hanna looked good on paper. However, the majority of Hanna's 89 yards came off one 71-yard catch. The defense did shine here as Villarreal was able to add four tackles for a loss and two sacks. It's a good sign that the safeties were able to complete their tackles but I would like to see a few more from their corners. Now that the dust has cleared the Bulldogs should be a good test of where this group stands.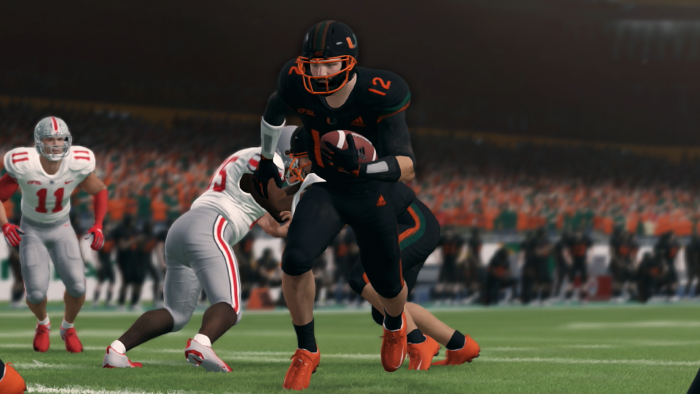 (#6) Michigan 62 – (#2) Florida State 21
I loved watching new Florida play old Florida. There has been so much talk about this game. I'm starting to think the OKST army of beat writers plays for Michigan as well. We can focus on the Ike vs Tom storyline, but the logical explanation of this game comes down to the players. Of the 26 roster spots, 11 are returning for the Seminoles (don't quote me on those values. I eat grapes, not math books). So is this a case of "don't sleep on the Seminoles"? No, this is a case of their team eventually pushing harder and getting behind their AD Pence. This is a matter of when not if.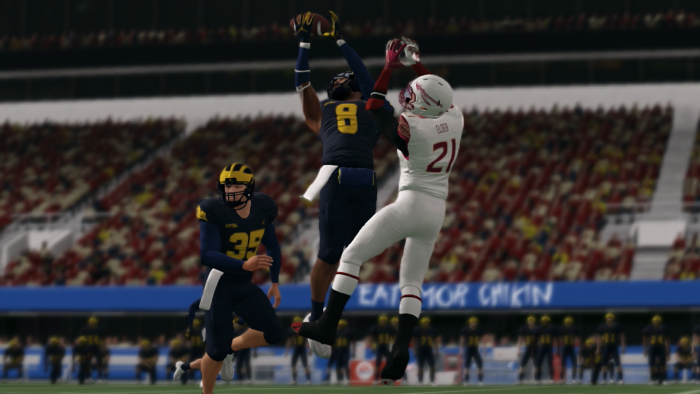 Friendly reminder to pay your special teams. Nobody likes to take the field on the one-yard line. Except for the Broncos.
– Your friendly neighborhood refuse collector