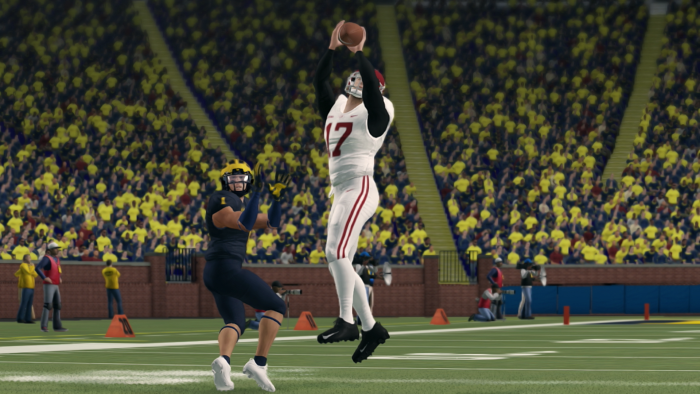 By: Ryan Moreland (@ryanmoreland)
Unraveling the Knot
We are in Week Two and we are already giving the CFSL Playoff Selection Committee headaches. Let's try to clear up this mess. Michigan started the season by impressively beating Florida State. Then they lost to Alabama by 20. Alabama lost in Week One in a very close game with Texas. The same Texas team that just lost to Miami by 27 (although that game was closer than the score implies). Clemson won their first game as a 12.5-point underdog and lost this week as a 17.5-point favorite.
Many of our preseason notions have been thrown out of the window. We figured the Seminoles would be a top-tier team, yet they have dropped two in a row (for the first time since January of last year). We thought Oregon might be the worst team in the Power Two, yet they are undefeated. I can't be the only one that is questioning everything they know about the league right now.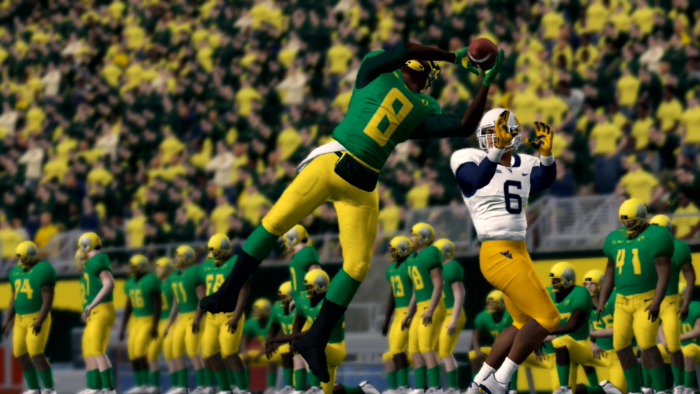 Does this clear anything up? At least picking the top two teams should still be easy for the committee. Good luck gentlemen. And try to not remember that there are still six weeks to go.
Power 2?
Last week seven of the ten games were won by BIG10 teams. I started the week on the Inside Blitz Podcast by proclaiming it would happen again, and maybe even eight BIG10 teams would be victorious. Well, I wasn't right, but I was close. Of the ten games played this week, six were won by the BIG10 and four by the SEC. However, I do think this was a sign of things being more even than I first supposed. I think the real culprit might be scheduling.
There are two powerful teams in Oklahoma right now. The Sooners and Cowboys are two of the league's five undefeated teams. These are both contending caliber teams. However, they haven't had the toughest schedules so far. Their combined opponents' record is 2-6. Based on Week Two's Coaches Poll, only one of their opponents is in the Top 10 (# 9 Florida). The rest are ranked in the bottom five.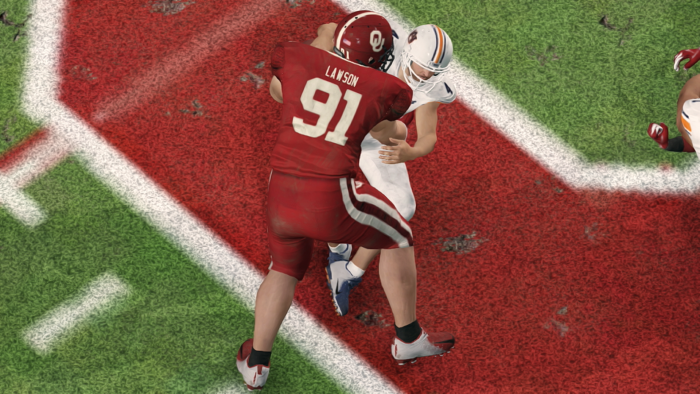 I tell you this to point out that the scheduling might have favored the BIG10 a bit. The SEC's powerhouses (Kentucky and Miami) have had to play tougher schedules. Their combined opponent record is 4-4 and they have both played teams inside the top six.
With that, I say sorry to my SEC brethren. It seems you all might be just as good as those schools up north.
The Importance of Week One
There has been a lot of talk about just how important Week One is. Some argue that week one is just as important as every other week in the regular season. Others think it may not be as important. They point to last season when Oklahoma State lost by 12 points to Michigan before winning ten straight games en route to their first-ever championship. As a member of that team, let me set the record straight. Both of you are right (kind of).
A loss in the opening week counts the same as a loss in any other week. It is just as important as every other week. However, a team can change as the season wears on. Settings can get more polished, players can get better, and perhaps even playbooks can change. Any member of last year's championship team will tell you that we were not the same team in Week One that we were in Week Four. Week One doesn't tell the full story of how your season will go. That being said, you can't undo that loss. No matter what you do there will never be a zero after the dash in your record. So, yes Week One is just as important as every other week but it doesn't have to define you.
The MAC Championship Preview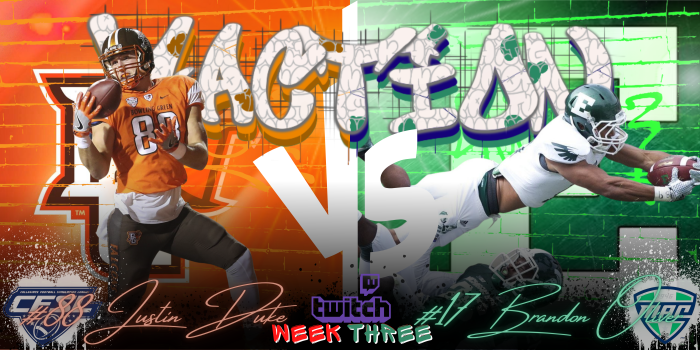 We are a few days away from the return of MACtion and they saved the best for first. The Eastern Michigan Eagles will travel an hour south to Bowling Green, Ohio to take on the Falcons. These two teams are the consensus preseason favorites. This is thanks to a massive disparity in talent in the MAC. According to the league site, EMU has 11 elites on their roster. This is one more than BGSU currently has. The rest of the MAC has nine elites combined. While each team is looking to start their season off with a win, it might not be that important of a game. Why is that? Because these two teams will likely be facing once again to end the MAC tournament. I could be wrong about this (and I expect to catch flack if I am), but I doubt it. This game is just a preview of the eventual MAC Championship Game. For those that are interested, here is the entire schedule for the MAC's opening week:
Eastern Michigan vs Bowling Green
Wednesday, 9 P.M. CST on YouTube
Kent State vs Toledo
Thursday, 7 P.M. CST on YouTube
Northern Illinois vs Ohio
Thursday 9 P.M. CST on YouTube
Good luck to every MAC team!
What I Will Be Watching Next Week
MACtion, of course (especially that EMU vs BGSU match-up).
Last week I pointed out the four upsets in the opening week. This week calmed down just a bit with three underdogs claiming victory. Does this downward trend continue next week? I know poll makers are hoping so.
Florida looks like a team on the rise. However, they have the misfortune of some tough scheduling. After playing the top-ranked team this week, they head to Lexington to take on number two. Playing spoiler to the Wildcats would be an incredible win for the Gators. Are Vennom and his squad ready to take the next massive step forward?
Next Tuesday night opens with North Carolina heading to Florida State. The Seminoles have had a tough start to the season. Can they get their first victory? Or will the Tar Heels avenge their loss from last season and nab their season's first W?
On Wednesday YouTube brings us an intriguing battle between Oklahoma and Clemson. The Sooners should come into this game favored (although not by 31.5 points like last week). That may not be a blessing as Clemson's only win was in the only game they weren't favored. Can the Tigers continue their trend of baffling the oddsmakers?
The Adieu Haiku
Five remain perfect,
Conference play starts this week.
Who stays unconquered?