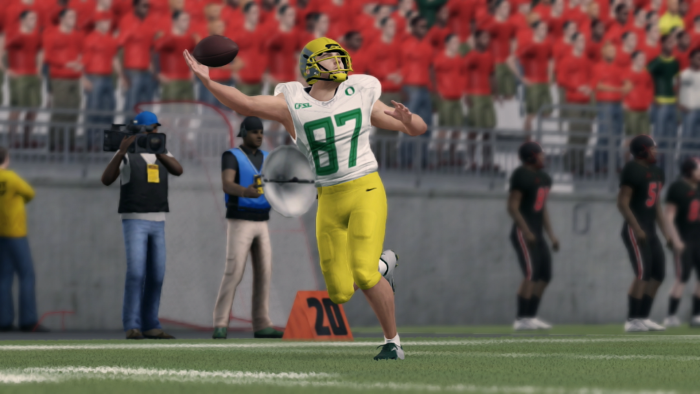 By: Brandon Vieyra (@banditorbrandon)
The long-awaited kickoff of the Season 16 Mid-American Conference is just days away, and the wait couldn't have been any longer. With an incredible amount of talent throughout the MAC, let's take a look at some players that could be crowned award winners at the end of this season. In this article, we'll get some opinions from many prominent players, coaches, and athletic directors from throughout the league and find out who they've got hoisting the trophy to end the year!
MAC Offensive Player of the Year
As mentioned above, it's been a very successful off-season for the MAC. All coaches put in a lot of hard work and when looking at their rosters you can see that it has paid off. When the season comes to a conclusion, certain players will rank above the rest. What makes an offensive player of the year? Is it a player's individual stats? Team record? Will the toughness of one's schedule make an impact? There are a lot of things to consider, and quite frankly all of the above can be taken into account. Here's who some of the voices from the league are favoring:
Leisa Pink, Quarterback, Bowling Green
Vennom: "I believe that Pink hast the ability to throw for 400 yards, and 4 TD's a game without difficulty in the air raid. With that being said, if she can put up those kinds of numbers week after week, I think she's a clear frontrunner for MAC OPOTY."
Gunny McGuire, Wide Receiver, Bowling Green
Big Murph: "I'm going out on a limb and choosing McGuire to win MAC OPOTY. It would be easy to say that one of the Elite QBs of the MAC will win, but if you are going to be a successful QB, you have to have people to throw to. McGuire is coming from a power conference school and stepping into a situation where his talent and maybe more importantly his experience will serve him well. He understands how to run routes against the CFSL's best. That should give him a leg up on the young CBs trying to cover him this season."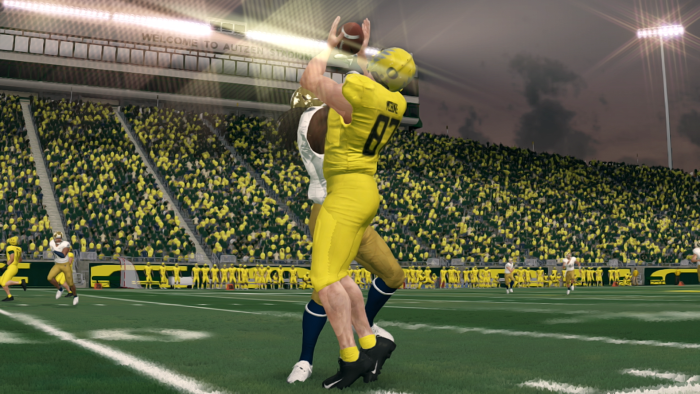 Freddy Chen, Wide Receiver, Eastern Michigan
JGates: "There are going to be a lot of high-flying offenses this season in the MAC. One player stands above the rest in my eyes, and that player is Freddy Chen. He is my vote for MAC Offensive Player of the Year. I could see him leading the MAC in receptions and [being] top five in yards. I think the deciding factor will be how many times he finds the endzone."
Dave Axis, Wide Receiver, Bowling Green
Dobbins: "My pick for MAC offensive player of the year is Dave Axis out of Bowling Green. Axis was a highly sought-after recruit during in-season recruiting for Season 15 before committing to Tennessee. Fast forward to the off-season, and after some team and coaching changes, he ends up in the MAC on a loaded BGSU offense. Coach Beard has Bowling Green in a wide-open air raid in one of my favorite books (BYU). This is the same book that has produced incredible WR stats with some of the CFSL greats. More recently, Alabama started with it last season allowing freshman WR Titus Price to make all-American. Everybody has their eye on Oregon transfer Gunny McGuire to be the #1. I believe that Axis will be "that dude" on the way to winning offensive player of the year."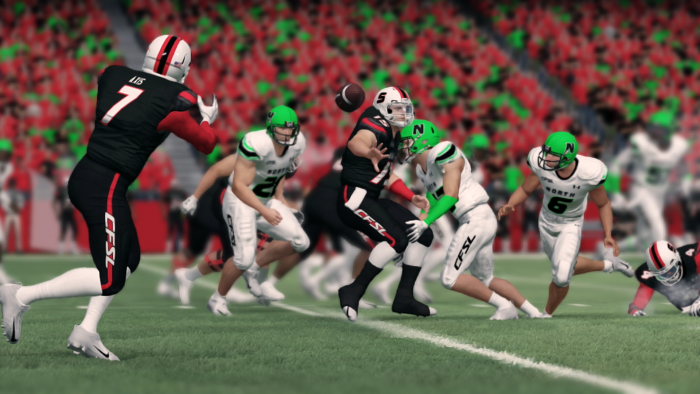 Ludwig Friedman, Quarterback, Eastern Michigan
JCD: "Friedman is coming in as the most talented QB in the MAC, and he has a team built around him that will allow him to be a stud from day one. The air raid offense will allow him to show off his arm with an elite receiving corps, while also being able to move the rock on the ground as needed. He's an impact player that will do whatever it takes to find the end zone and put his team in the situations needed to win games and dominate."
Tank Lionheart, Halfback, Ohio
Voodoo: "A 6'2, 245-pound power back from Ohio. He doesn't shy away from contact. In a spread offense, he will get a lot of looks at open run lanes that he can plow through. Lionheart will be a workhorse running back on the Bobcats' offense."
MAC Defensive Player of the Year
On paper, the MAC defenses seem to lack a lot of talent compared to some of the other schools throughout the league. However, if you look closely enough, you'll notice some serious gems that'll be taking the field for the MAC this season. Which players will come out and have the best chances of being impact players on their respective teams? Let's take a look at who is on the lookout for the upcoming season.
Michael Sands, Defensive End, Eastern Michigan
DanielGunn: "There is a bunch of talent in the MAC this year with proven veterans such as Ja Avery, Andrew Brandt, and Collin McDowell. That being said, I think that DE Michael Sands at EMU is my frontrunner for the award this year. I feel the P2 schools really made a mistake by letting Sands land in the MAC. He has a talented defense around him that should allow him to get free and reign havoc on opposing QBs. He's already proved he can make plays by racking up 4 tackles, 1 TFL, and 1 sack in the All-Star game. Watch out for Sands this year and don't be surprised if he's playing P2 football next year!"
Drew Brandt, Defensive End, Northern Illinois
Roggie: "Both Bowling Green and Eastern Michigan have too many stars on their defensive line which means they'll be sharing stats. Brandt is a seasoned veteran coming from a stout Notre Dame defense and has nobody else on the defensive line who will be consistently stealing sacks from him. He will put up some really big numbers in games solely due to the lack of talent around him. He will be a bright star on this defense, and MLB Garrett Evans will have to focus more on the run game than rushing the QB."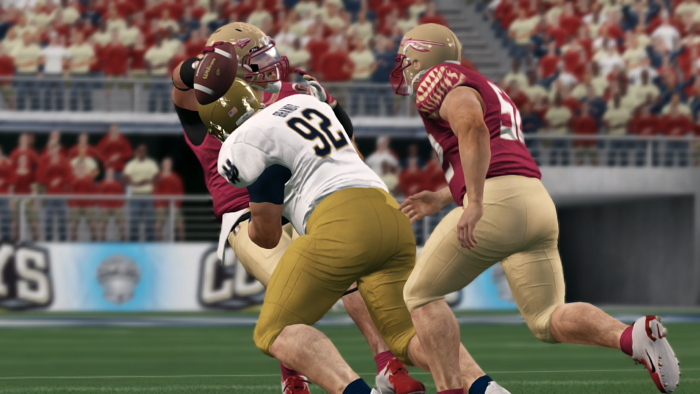 Collin McDowell, Defensive Tackle, Bowling Green
itsCarlos: "My pick is Collin McDowell. Coming off a great season at Pitt, I think he will shine and continue to be a star player on Bowling Green this season."
Ryan Moreland: "This is a tough choice, but I am going to go with Collin McDowell. He is disruptive, has a nose for the football, and is way faster than he looks. I look for him to have a massive season this year."
Ray Smith, Cornerback, Eastern Michigan
CLawrence97: "My pick for MAC DPOTY is Ray Smith. The Oregon transfer has two seasons of experience competing with some of the most dominant teams in the league. Now a seasoned veteran, expect his experience to allow him to be one of the biggest impacts that any team will have. Not only is he surrounded by an elite defense, but he will be covering a lot of young talent and some teams that will be facing some growing pains all season long. I expect him to add to the 74 tackles, 4 INTs, and defensive TD he already has on his resume."
Semi Dosunmu, Cornerback, Bowling Green
ColeMantell: "I'm going to go with Semi Dosunmu from BGSU. The key thing for DPOY awards is that you need to be on a good team. Dosunmu is the only Elite rated CB on this talented defense. Now a senior, he's already got an impressive stat line through his career. Every interception that he's gotten throughout his career has been taken back for six. Look for him to be a serious threat to all the passing attacks in the MAC."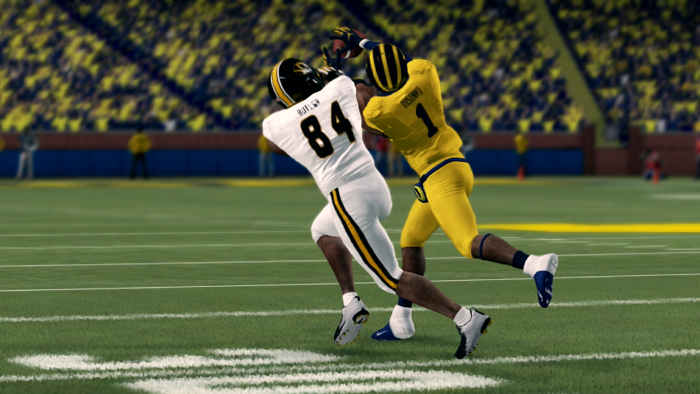 Conclusion
There are many great talents throughout the MAC, and an argument could be made for almost every single player. At the end of the season, the award will fall into the hands of whichever players have the biggest impact on their respective teams. Do you think the person hoisting the award at the end of the season is on the list, or do you think it's somebody that was left off?
Tune into the MAC kickoff game on Wednesday, January 18th at 9 P.M. CST on YouTube to watch the start of an exciting new level of competition.