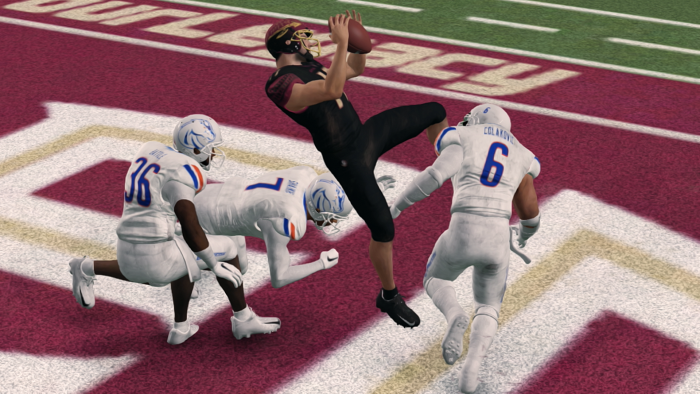 By: Derek Hawkins (@Syrok)
MACtion Main Attraction
Bowling Green vs Eastern Michigan
EMU has 18 elite and five-star players. Bowling Green has 16 elite and five stars. These are the two most stacked teams in the MAC by far. What a way to start the MAC season!?! I can see these two facing off in the MAC championship. Come playoff time these two could be looking to pull off an upset.
Syrok's Thoughts: I am proud of both ADs to recruit the way they did. These future ADs have a championship mentality that will be fun to watch for seasons to come.
Fight or Flight
Florida State vs North Carolina
FSU started this season at number 2 in the preseason ranking. Since then, they have had two double digits losses and are now 0-2. The interesting thing is they will be favored in their next 3 games. I cannot wait to see if they will show up and show out.
Syrok's Thoughts: IceTrey aka Trey Woodard is back… FSU by 20
Man, I can or mannequin.
Oregon vs Texas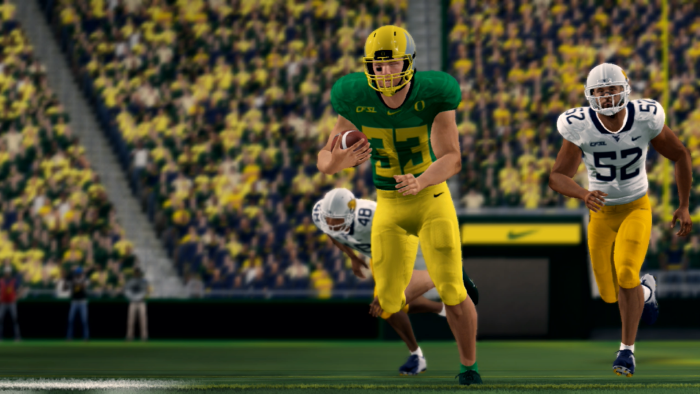 No one other than Oregon players believed they would be 2-0. They played well. They have also played not a lower level of competition. Well, here comes Texas. Even though they lost to a great Miami team, Texas is a powerhouse and a 1st round-bye team. If Oregon wins, we must start believing in them. The thing is….
Syrok's Thoughts: Sorry Oregon…. Avery Ware going to light y'all up like Christmas trees at the North Pole.
A Champions Pride
Oklahoma State vs Notre Dame
Everyone believes the Cowboys are head and shoulders above every other team (except Kentucky; we want that smoke). They come into Monday facing Wookie and Notre Dame. Most people probably believe this will be a routine double-digit win. One thing I believe and know is Wookie is a champion and he looks at this matchup as something to conquer. He will have Notre Dame ready and fight with pride.
Syrok's Thoughts: Oklahoma State is just head and shoulders above ND. Oklahoma State wins big.
Who are y'all really
Michigan vs Illinois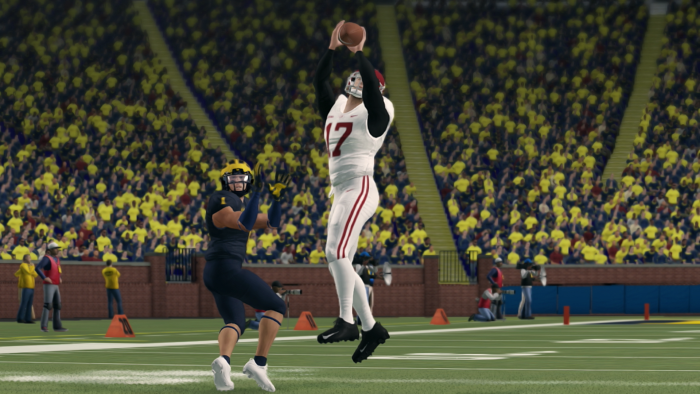 Michigan, who are you? The first two weeks are so opposite that I am still trying to figure out if they are a 1st round-bye team or a team that can get upset in the playoffs by inconsistent play. Michigan must win and win big to be back among upper-tier teams.
Syrok's Thoughts: Michigan wins. But do not sleep on Illinois. They have big play capabilities.
Week 3 Picks
| | | |
| --- | --- | --- |
| 14 | vs | 45 |
| 51 | vs | 10 |
| 21 | vs | 42 |
| 41 | vs | 17 |
| 34 | vs | 20 |
| 24 | vs | 31 |
| 28 | vs | 15 |
| 10 | vs | 41 |
| 38 | vs | 45 |
| 21 | vs | 45 |
| 28 | vs | 35 |
| 42 | vs | 24 |
| 35 | vs | 31 |
Last Week Record
(7-3)
Season record
(12-5)