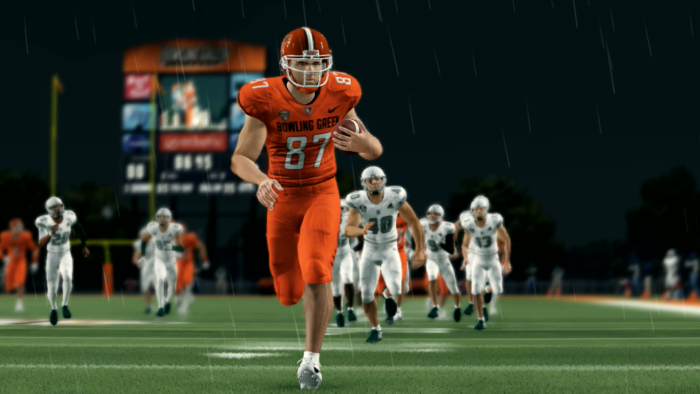 By: Ryan Moreland (@ryanmoreland)
Week three saw a lot of great CFSL action. This week was the start of conference play for the Power Two conferences. It was also the opening week of MACtion. We saw plenty of tight games, plenty of upsets, and perhaps the three best Game of the Year candidates so far. Let's dive in.
Record Isn't Everything
The CFSL weekly rankings have been a topic of much dispute (as any rankings are). There will always be people that are upset their team isn't higher. However, like most rankings (read: not the BCS) the CFSL rankings have been great, in my opinion. I thought I would take a minute to explain why I think the league has done a fantastic job with the rankings this season.
Your record is going to have a major impact on where you are ranked. However, it isn't the only thing that needs to be taken into consideration. Just like real college football rankings, who you play has a major impact on where you are being ranked. Every year in college football some mid-major team will go on an impressive run (like Tulane this season) and will slowly climb the rankings. They will be undefeated and ranked among the two and three-loss teams. And that is simply where they deserve to be ranked. Last season a close loss to Georgia is more impressive than a win over Old Dominion.
Now, it is a bit different in the CFSL. We have 26 teams, not 131. However, the principle remains the same. Look at Oregon for example. The Ducks nabbed two straight victories to start their season. This saw them rise seven spots on the rankings. However, there were still people that were upset that Oregon wasn't higher than 13th. 'Why is a 1-1 Ohio State ahead of us' they said. The simple fact is competition matters. Oregon's wins came over two teams with a combined 0-6 record. Both teams entered Week Two ranked near the bottom of the league. Ohio State's sole loss in an undefeated team that ranks in the top three.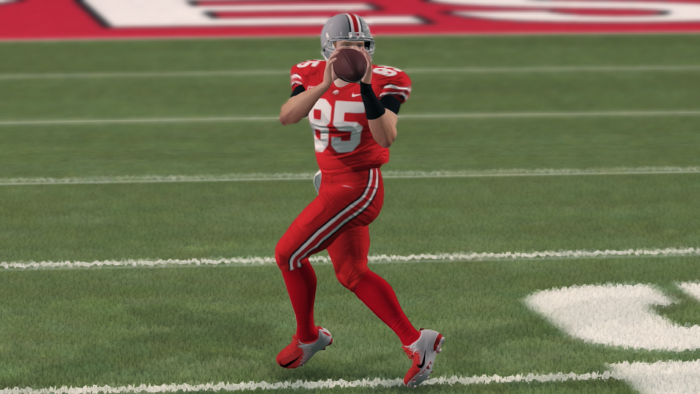 You don't always have to agree with the rankings and the fact of the matter is you are not likely to. However, understanding this simple point will help you understand why the rankings look the way they do. I hope this helps.
What We Learned About the MAC
The MAC's opening week did not disappoint. It started with a 21-point comeback win for Bowling Green over Eastern Michigan, in what will be a contender for the game of the week. It continued the next night with Toledo holding off the Golden Flashes. And it came to a close with Ohio dominating Northern Illinois. As someone very excited about the reintroduction of MAC play, I followed these games closely. Here is what I learned:
EMU vs BGSU was the premiere match-up we expected it to be. Both of these teams play a fantastic game. The Falcons came out victorious this time, but the Eagles will be hungry to get another chance. I know I am not the only one that is hoping to see this battle fought again.
RaQ Rhodes is scary good. The freshman from Tempe, AZ dominated in his debut. Rhodes scorched the Kent State defense putting up 307 yards from scrimmage and finding the endzone three times. You would be hard-pressed to find a better debut performance in the history of the CFSL. Better keep an eye on this kid.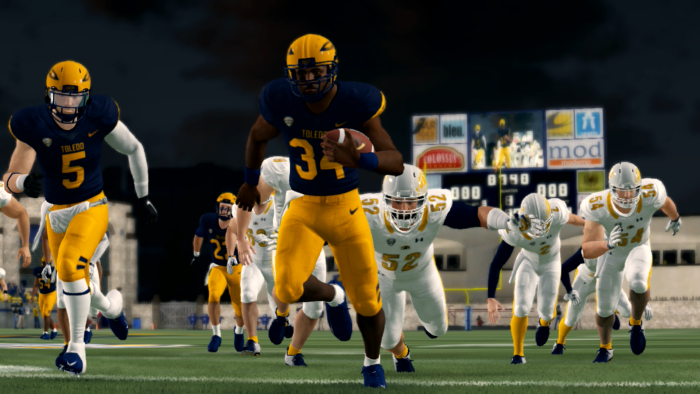 Ohio's offense was not overhyped at all. There was plenty of talk leading up to this game about how good this Bobcat offense would be. They answered those calls by putting up 692 total yards of offense, which is the most by any team this season. QB Del Toro threw for 545 of those yards and found the endzone four times. HB Tank Lionheart also had himself a breakout performance rushing for 116 yards and three scores.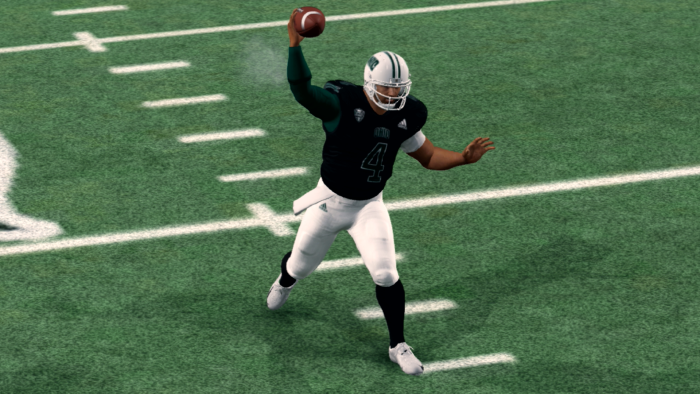 Lastly, the conference may be far more competitive than we thought. Many people (myself included) thought the league would come down to EMU vs BGSU. After seeing some of the impressive performances we saw this week, I am not so sure anymore. It is still very early, but I think there could be more than just two teams contending for the MAC title.
The Meaning of the Margin
In the offseason between Season 15 and 16, the league saw a lot of changes. Knowing this I became interested in how the average margin of victory changed in the first three weeks of this season compared to the first three weeks of last season. So, I pulled up all the scores, averaged them by week, and here is what I found:
The league is playing tighter games this season than it was last year. This year's average margin of victory (AMV) is 20.6 points. At this point last season, the league's AMV was 21.7 points. However, this is thanks to an outlier. Week One and Week Three of Season 15 were the 3rd lowest (20.5) and lowest AMV (18.7) of the six weeks I examined. Week Two of last year was by far the highest (25.8). Eight of the league's 14 games that week were decided by 21 or more points. This included three blowouts with a margin of victory of 49+. For comparison, only one game so far this season saw a margin of victory this high.
Overall, we have closer games this year, but that was thanks to one crazy week last season. Will this trend continue? Last season's week four posted another 18.7 AMV, which would tie the lowest weekly AMV we saw. If this season's AMV is to stay lower we need to see a fair amount of close games next week.
The Upset That Could Not Be
If you have read my articles so far this season you know I love keeping track of the upsets. We had four in the opening week, three the following, and three this week (congrats Ohio State, Pitt, and Bowling Green). However, we saw quite a few games this week that at one point or another felt like an upset was brewing. This started with North Carolina leading at the half 21-10 over Florida State. The Seminoles would score 38 second-half points to claim victory. Georgia tried their hardest to come back on Miami, but their 20-point 4th quarter wasn't enough. Clemson came out of the gate red hot against the Sooners, at one-point leading 19-6. However, Oklahoma would come back to win convincingly. The Fighting Illini hung with Michigan in the first half before the Wolverines became too much. While all of these underdogs fought hard and almost did the impossible, there was no better example than the game in Tuscaloosa.
The Mountaineers came into the game 18.5-point underdogs. They had to match up against the fierce Tide defense and an offense that seems to score at will. It was a daunting task, but the Mountaineers proved to be up for it. WVU, led by the excellent play of sophomore quarterback Tony Ellis, struck quickly. The first half came to a close 14-3 with West Virginia leading. However, Alabama came to life in the second quarter scoring 17 points and taking their first lead of the game. It felt like this might be the end of our cinderella story.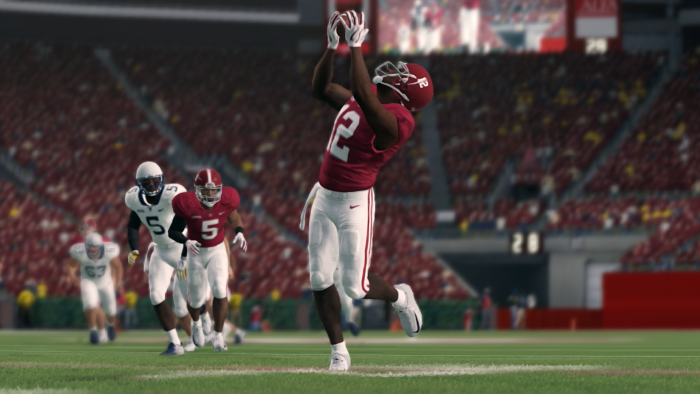 However, on the last play of the half, Tony Ellis launched a hail mary for WR Tomlin Clemintine and West Virginia stole back their lead. The score was now 24 to 20. West Virginia got the ball back to start the second half. On the first play from the scrimmage, the Mountaineers set up a screen pass for HB John Paul Smith. With fantastic blocking ahead of him, the 252-pound back had no problem taking it to the house. This started a quarter in which West Virginia would outscore Alabama 17 to nothing.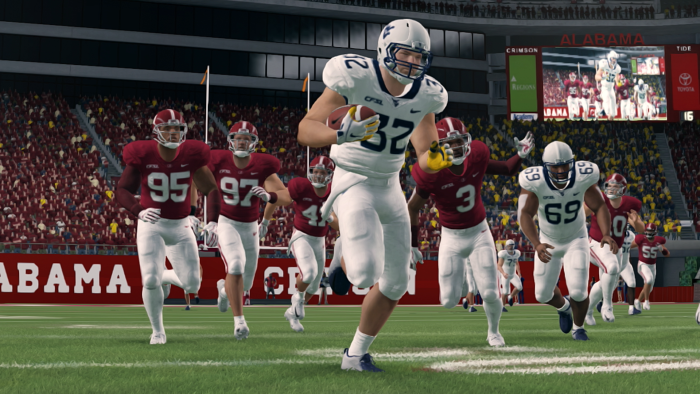 West Virginia started the fourth quarter with a 21-point lead and all of the confidence in the world. That is where the story changes. Thanks to the brilliant arm of Alabama QB Cece Range, the Crimson Tide would start their comeback. Range found WRs Terrance Jones, Titus Price, and Carlos Shapovalov, who all earned over 100 yards receiving in this game. The Crimson Tide offense finally found its groove and struck with impressive speed. They would score 28 unanswered points in the final quarter and narrowly escape the upset.
It was a disappointing way to end the night, but the Mountaineers have no reason to be upset with themselves. They played their hearts out and gave one of the best teams in the CFSL a run for their money. And though they could not pull off the major upset, they did remind the entire league of one thing: No matter the odds, there is always a chance.
What I Will Be Watching Next Week
We will start with the obvious: the Red River Showdown. The Oklahoma Sooners will travel to Dallas to take on their rival Texas Longhorns. There is no love lost between these two teams and the trash talk has already started in league chat. Rivalries are always fun to watch, but when you have a rivalry between two top-ten teams? This is a must-see. Kickoff will be on Monday at 7 P.M. CST on Twitch.
It hasn't been the best start to the season for the Seminoles, but they look like they are back on track. West Virginia is still looking for their first win but played their best football this week as well. Can the Mountaineers pull off a major upset to get their first win of the season? I will be keeping my eye on this one. Kickoff will be on Tuesday at 9 P.M. CST on Twitch.
Clemson has had a rollercoaster start to their season. On Wednesday night they will travel to South Bend to take on a Notre Dame team that is looking for vengeance. Last season the Irish won this game by a touchdown for their first-ever win over the Tigers. Can the Irish bounce back or will the Tigers get another upset this year? Find out at 9 PM CST on Twitch.
My last pick this week is also the last game of the week. Toledo will travel south to Athens to take on the Bobcats. It will be a match-up of two high-powered offenses. Expect points in bunches (and smash the over) in what should be a great game. Kickoff will be on Thursday at 9 P.M. CST on YouTube.
The Adieu Haiku
Underdogs were close.
Twenty-one-point lead capsized,
Gone among the Tide.