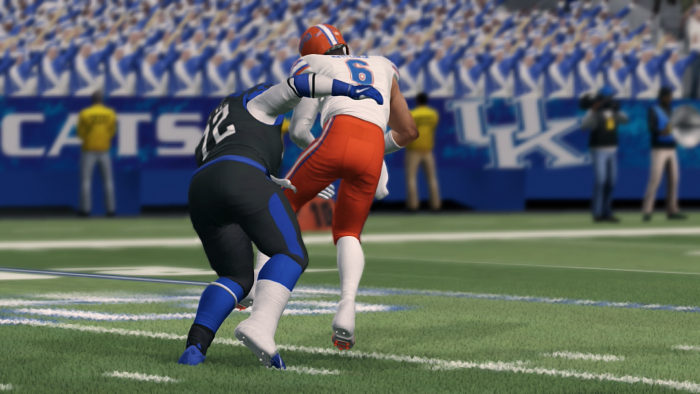 By Nate Murphy (@bigmurph23)
Week Three brought the beginning of conference play. What teams took the right first step to a conference title? Let's take a look at how things played out in the SEC this past week.
#11 FLORIDA at #2 KENTUCKY
If someone told you that two teams played a game and combined for zero yards rushing what would you think the score would be? Okay, what if you were told that they were also a combined 4 for 31 on third down? Because that is exactly what we got in this slugfest. Lincoln Griffin scored on a pick-six for the Gator defense, but outside of that, they couldn't contain the Wildcat passing attack. Kentucky saw two receivers, Tyler Amos (101 yds) and Ken Dixon III (108 yds), crack the one-hundred-yard mark as they were able to cruise to 3-0.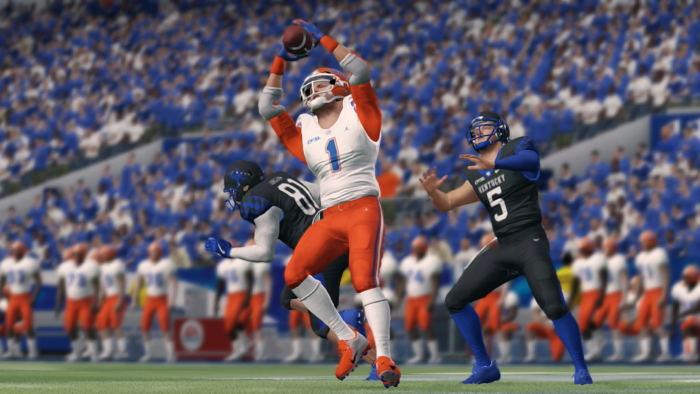 Final Score: Kentucky 43 Florida 21
Next Week: Kentucky vs Georgia (0-3), Florida vs Auburn (0-3)
#16 NORTH CAROLINA at #10 FLORIDA STATE
Both teams took the field this week at 0-2. And while there may have been a few rumblings about where FSU was ranked heading into this one it looks as though they may have silenced those talks. The Seminoles' offense sprung to life in this one. Led by Ryan Ravenhill's 450 yards passing Florida State rolled up 48 points. And while the defense doesn't seem to be as dominant as they have been in seasons past, they did enough. Even Ayden Martinez's 536 yards and four touchdowns weren't enough for the Tar Heels to notch win number one.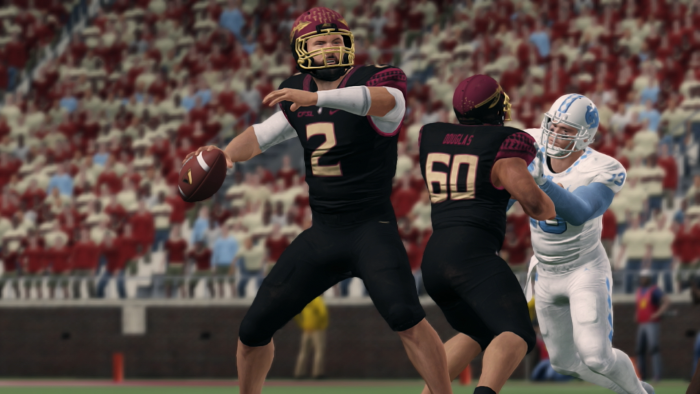 Final Score: FSU 48 UNC 30
Next Week: FSU vs West Virginia (0-3), UNC vs Miami (3-0)
#3 MIAMI at #19 GEORGIA
For the second time in three weeks Georgia put together a furious fourth-quarter rally… only to see it fall short. UGA outscored Miami 20-7 in the final frame, but the 'Canes had done just enough to not be caught. Miami's defense was a nightmare for another CFSL quarterback as they sacked Bulldog QB Ray Flash six times en route to another victory. They say water always finds its level. So it's safe to say that eventually, Georgia is going to win one of these one-score games they keep finding themselves in. And Miami, well they are starting to stare down a potential SEC title.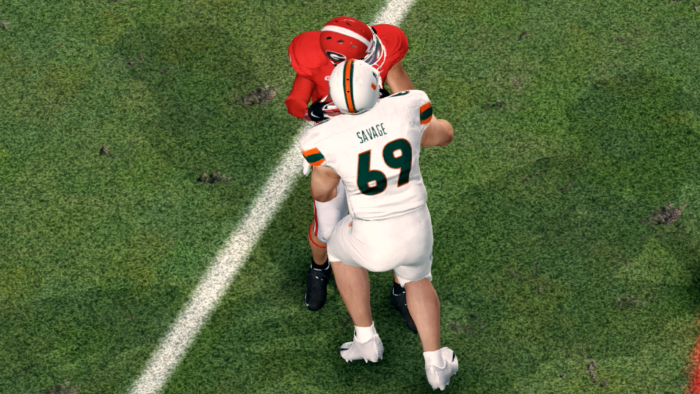 Final Score: Miami 41 UGA 36
Next Week: Miami at UNC (0-3), Georgia at Kentucky (3-0)
#18 AUBURN at #15 PITTSBURGH
Here is a rarity in the current CFSL. Teams ran for over 100 yards. That's right, we had an SEC game this week in which two teams combined ran for ZERO yards and a game in which both teams topped the century mark. Auburn used both Keiran Ennis (49 yds) and QB Baker Thomas (53 yds). Thomas also threw for 442 yards. For the Panthers, there was a surprising change a the HB position. The bell cow this night for the Panthers was former backup Chad Layhue. Layhue toted the rock 36 times and just missed hitting 100 on his own, ending with 99 yards. No matter who the back is, the Panthers are on a roll after winning two straight.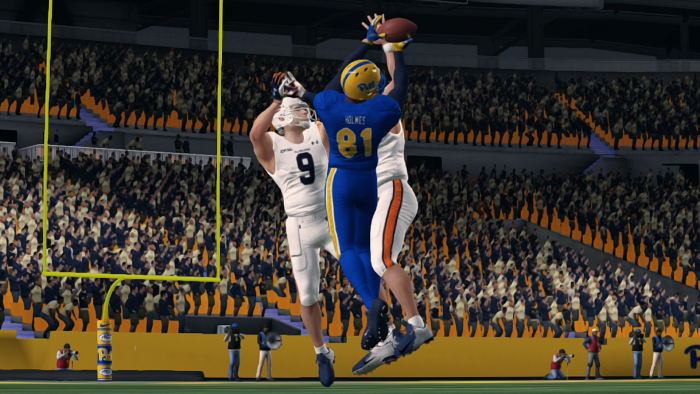 Final Score: Pitt 32 Auburn 22
Next Week: Pitt at Alabama (3-0), Auburn at Florida (1-2)
#20 WEST VIRGINIA at #6 ALABAMA
This game wasn't supposed to be close. And after three-quarters of the game, it really wasn't. The twist? Going into the fourth quarter it was the winless 18.5-point underdog Mountaineers that were in control. The WVU offense had exploded. They took the last play of the first half AND the first play of the second half and put the ball in the endzone. But Cece Range and the Bama offense woke up and scored the last 28 points of the game, all in the fourth quarter. Range finished with 566 yards and three touchdowns. But he sat helpless on the sideline as Tony Ellis led the Mountaineers down the field with a chance to tie the game. Bama was able to hold the Mountaineers inside the five-yard line to seal the win. Game of the Week anyone?
Final Score: Alabama 48 WVU 41
Next Week: Alabama vs Pitt (2-1)
WVU at FSU (1-2)
SEC STANDINGS
After the first week of conference play what do the standings look like? See for yourselves.
SEC East
| | | |
| --- | --- | --- |
| Team | Record | Net Points |
| Miami | 3-0 | 70 |
| Pittsburgh | 2-1 | -8 |
| Florida State | 1-2 | -33 |
| West Virginia | 0-3 | -40 |
| North Carolina | 0-3 | -76 |
SEC West
| | | |
| --- | --- | --- |
| Team | Record | Net Points |
| Kentucky | 3-0 | 69 |
| Alabama | 2-1 | 24 |
| Florida | 1-2 | -69 |
| Georgia | 0-3 | -15 |
| Auburn | 0-3 | -19 |
PERFORMANCES OF THE WEEK
Chad Layhue, HB, Pitt
36 carries, 99 yards, 0 Touchdowns
If you just look at the numbers you may not think anything of what Layhue did. But he became the starter almost out of nowhere. And even though last week he ran the ball 16 times he was about to become the focal point of the opposing defenses. His continued pounding of the ball eventually helped wear out the Auburn defense and helped lead Pitt to the victory.
Maverick Rivers, MLB, Florida State
16 tackle, 2 TFL, 1 PD
On a defense that hasn't been quite as scary in Season 16 as we have seen in recent seasons, there is still one constant. That constant is Maverick Rivers. The middle linebacker makes plays sideline to sideline and on both sides of the line of scrimmage. He has been a heat-seeking missile and this week's game was no different. With Rivers protecting the middle of that Seminole defense, they are still scary enough.
Tomlin Clementine, WR, WVU
1 carry, 4 yards, 3 broken tackles, 7 receptions, 201 yards, 1 TD
There were a number of players from WVU (heck from the WVU/Bama game in general) that could be shouted out here. So why Clementine? Because I'm a homer? Maybe a little. But mostly because the Mountaineer offense had basically lied dormant the first two weeks. Part of the reason was Clementine hadn't had this kind of night. WVU finally got their big playmaker the ball with chances to make plays and this was the result.
MUST SEE MATCHUPS NEXT WEEK
#15 PITTSBURGH at #6 ALABAMA
Both teams enter this game 2-1 and 1-0 in the SEC. And anyone who has ever watched a boxing match knows the quote "styles make fights". This matchup fits that to a tee. Pitt will want to run it down Bama's throat, while the Tide will throw the ball all over Bryant-Denny Stadium. If Pitt can shorten the game by grinding the clock and limiting Alabama's big plays they could keep this one close and maybe…
#18 AUBURN at #11 FLORIDA
The Gators opened the season with a great performance. Their defense gave up only a field goal to Notre Dame in a 24-17 victory. Since then they have dropped two straight and given up 104 points. Auburn comes into this game 0-3. They are due for a win after giving up a lead in weeks one and three and playing Oklahoma tough to the very end. Which team will right the ship and get the big win in this one?
THE 0-3s
There are four 0-3 teams left in the CFSL, and the aforementioned Auburn Tigers are one of them. The SEC holds the other three as well. Georgia, UNC, and WVU also all enter week three without a win. Georgia and UNC play the two undefeated teams left from the SEC in Kentucky and Miami respectively. So on paper, the best chance to get that first win rests in the hands of Auburn at Florida or WVU at Florida State. And though they are a combined 0-12 there have been plenty of opportunities and very close games. Does one breakthrough? Who is first? And when does it happen?