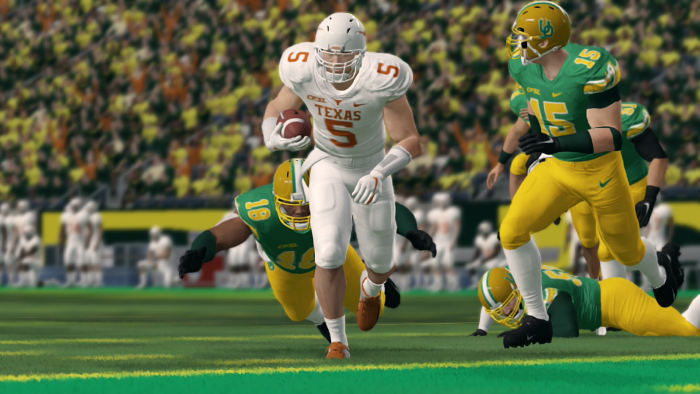 By: Valentino Arenas (@Sovius)
Five Stats You Need to Know This Week
Unmovable Object
Texas' run defense proved itself last week. Containing the CFSL's leading rusher Derek Eldridge to under 20 yards. They go up against an Oklahoma team that has 88.7 rushing yards per game. Texas is beginning to prove that its defense belongs in the big leagues. With an upcoming Red River showdown. They hope to decimate Oklahoma's ground attack in an always fierce rivalry. 
Running Riot
Toledo's HB RaQ Rhodes has quickly leapt up the stat sheet in the CFSL's rushing categories. In only one game he is now fifth in rushing yards and first in 20+ yard rushes. This week he goes up against an Ohio team that only gave up 21 yards to NIU's rushers. We'll see if Rhodes was a one-time show or if he is ready to repeat.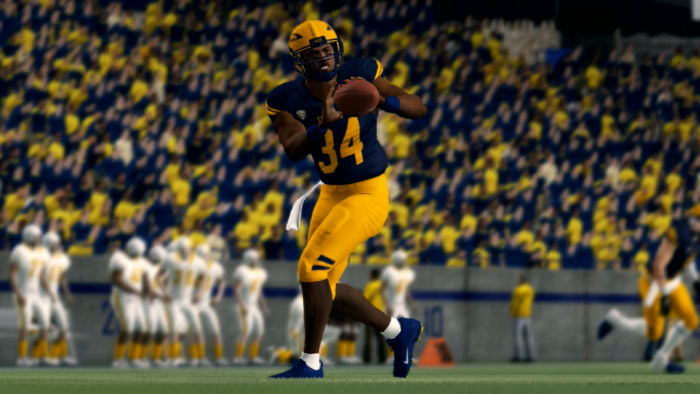 Fly Eagle Fly
War Eagle has not had the best of luck recently. Losing two close games to Clemson and Oklahoma before collapsing in a heartbreaker to Pittsburgh. QB Baker Thomas most definitely let the ball fly. It just ended up in the hands of the other team. Posting three costly interceptions last week that dropped his passer rating to 77.61. Auburn hopes to turn it around and fast against Florida, whose defense allowed 399 passing yards to Kentucky. 
Bruised, Bloody, and Beaten
Clemson and Notre Dame come together after being blown out by Oklahoma and Oklahoma State respectively. Clemson has had the ride of a lifetime. Four turnovers by QB Loki Gunderson were the main point in the loss to the Sooners. Notre Dame comes into the game with their QB rushing for negative 48 yards thanks to being sacked 7 times. When backed against a wall, people begin to lash out. Whichever offense can find its footing tonight will likely come out victorious. 
Familiar Foe
Oregon and Michigan have met up almost every season since Season 2. Michigan's running defense has been no laughing matter. The Wolverines have not allowed a single RB to rush for more than 40 yards. On the other side of the turf, Demon Duck Derek Eldridge comes off a bad game against Texas, only rushing for 38 yards after decimating previous defenses. Will the Wolverines keep the Ducks grounded or will the Ducks bounce back after the loss to Texas?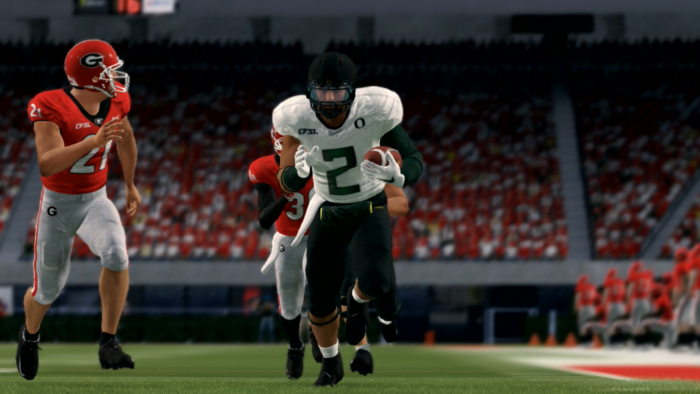 Match-ups You Need to Watch 
Ohio State's Valentino Villarreal vs Oklahoma State's O-Line
Villarreal is Ohio State's sack leader with 11 sacks on the year. Oklahoma State has given up 14 sacks this season. Villarreal could be the true X-Factor in the game and could force Cowboys into an unfamiliar situation: running the ball.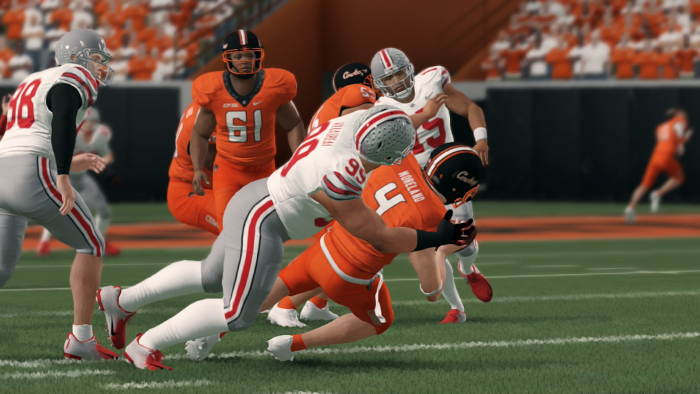 Texas' Killian Dunn vs Oklahoma's Run Defense
Oklahoma has quietly been locking up opposing offenses. Allowing 57 rushing yards a game and 248 passing yards. Killian Dunn is second in rushing yards (295) and tied for first in rushing touchdowns (4). All eyes will be on Dunn during this Red River Showdown. He's in line to have a breakout game if he manages to break through the Sooner defense.
Georgia's Tyson Steele vs Kentucky's Alexander Kirsch + DJ Brooks
Georgia's leading receiver is fifth in yards per game and fourth in receiving yards. In this week's SEC showdown, he is destined to go up against a deadly cornerback combo in Alexander Kirsch and DJ Brooks. Together, Kirsch and Brooks, have seven passes defended. Can Steele break through the magnificent CB duo and help his team pull off the major upset?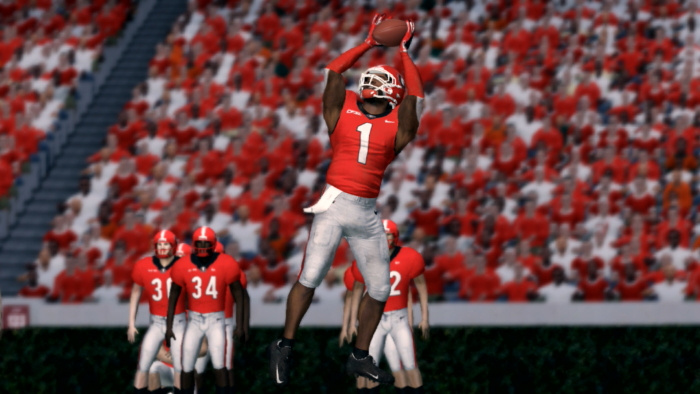 Quotes from Around the League
Texas AD Micheal Buck on the Red River Showdown,
"This is a rivalry game. We hate the folks up north and this team knows we need to punch them in the mouth to have success. Oklahoma is a good team but they haven't played anyone yet. I have been to the fair many times myself and it doesn't get much better than to see the stadium half empty in the fourth quarter."
UNC AD Daniel Gunn on searching for his first win,
"We're a group of fighters. Our first three games were against the past four national champions and I'm proud of the effort we Tar Heels have shown each and every week. I let them know that these games are to learn from our mistakes and be proud of the plays we made against these teams. We are constantly working on ourselves and will make a run these next few games. The Tar Heels are not to be slept on."
Kentucky CB DJ Brooks on Georgia's Tyson Steele,
"You see, me personally, I want to follow him every single play. But I know I have a dog accompanying me on the field so Steele is going to have a helluva night dealing with us. If he's across from me, it's blankets, covers, bedsheets, snuggies, quilts, tarps, duvets. Everything is covered!"
Oklahoma State QB Ryan Moreland on facing off against Valentino Villareal,
"Villareal is a freak. Big, fast, and physical. I have confidence in my offense and my O-Line, but I would be lying if I said I don't spot him before every snap. He is a game wrecker and you need to know where he is at on each play."