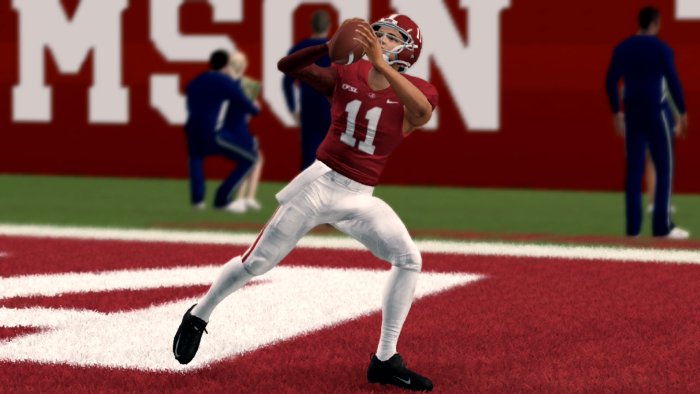 By: Ryan Moreland
We are at the halfway point and the race for the top six is getting tighter. Here are my thoughts this week.
Have Mercy!
The CFSL announced on Wednesday that the league would institute a 50-point mercy rule to help prevent some of the lopsided blowouts the league has seen over the last few seasons. It didn't take long for the CFSL to see the rule used for the first time. Alabama quarterback Cece Range found Titus Price for a short touchdown to increase the Alabama lead to 52 a little more than an hour after the rule was adopted. This brings up the question, how often will we see the mercy rule?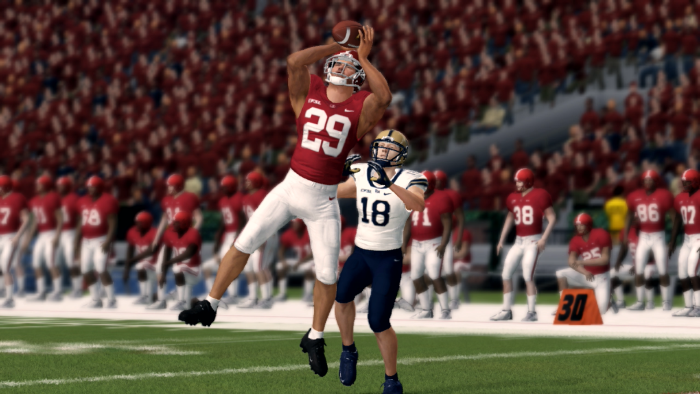 So far this season there have only been three games that would have resulted in a mercy-rule finish, including the Alabama vs Pittsburgh game from Wednesday night. The other two games were Georgia vs Kentucky on Tuesday night and Florida vs Oklahoma State in Week Two. So this season it has happened in only 6.5% of games, or roughly once every 15 games. So the likelihood of them happening is not too high and that number is trending even lower. Last season (including the postseason) this rule would have affected 7.9% of games, or roughly once every 12 and a half games.
You must also keep in mind that ADs haven't had a chance to gameplan to avoid the mercy as well. Will they attempt to actively avoid ending games early or will it be business as usual? We won't know for a few weeks yet. What we do know is you shouldn't expect to see the rule used very often either way.
Stopping the Skid
Boise State started the season as the third-ranked team in the league. They were fresh off a trip to the CFSL Championship game, reloaded with new talent, and ready to make their way back. However, fate had other plans. The Broncos have lost three of their first four games and they are looking for a way to stop the skid.
It didn't start badly. Boise State's two-point loss to Kentucky didn't really change the nation's perception of the Broncos. One could make the argument that it is the best-looking loss anyone has had this season. Kentucky has proven to be one of the very best programs in the CFSL and Boise State hung with them up until the end. The Broncos quickly bounced right back with a ten-point win over Florida State. Everything was okay, the course has been corrected. This is the team we thought they were and they will be competing for a playoff bye.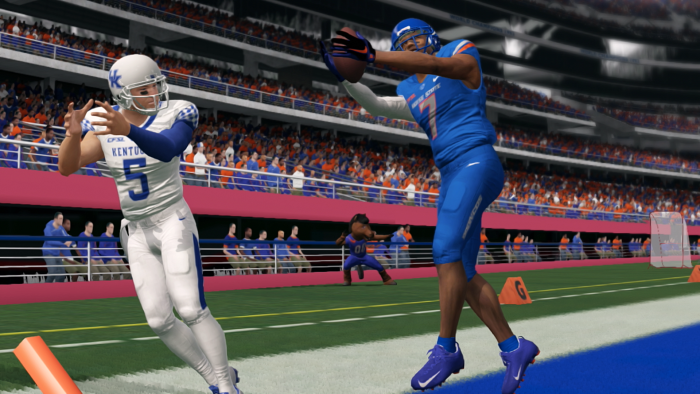 Then it was overcorrected. Boise State, like many in the CFSL (myself included), underestimated just how good Ohio State is. The Buckeyes were able to keep it close and pull off the upset. However, if you are like me, this game didn't change your opinion of Boise State as much as it did your opinion of Ohio State. I mean, we know Boise State is a contender, just look at their roster. Ohio State is just better than what we thought and they might themselves be a contender.
You overcorrect the other way hoping to get some traction. Boise State was looking to bounce back this week against #15 Illinois. They weren't going to make the same mistake right? No way they overlook another opponent. Well, the Illini were ready and pulled off an impressive 37 to 21 upset.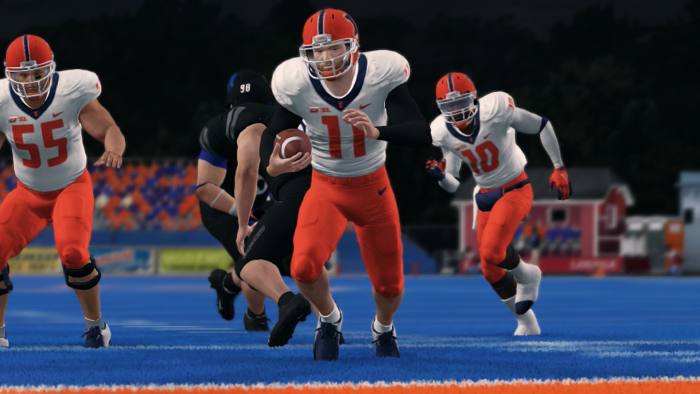 You smash the brakes and steer the other way again. You see towering trees ahead of you. Things have not gone right for the Broncos. They were on the losing end of the second and third largest upsets of the season, according to the sportsbook. To add to the problem, the road is only getting harder to navigate from here. Boise State has to play undefeated Oklahoma and Oklahoma State along with a dangerous Texas team in their next three games.
Don't panic. The road ahead is daunting and harder than the road you have already traveled. That isn't going to change. What can change is how your approach it. This is still a very talented team. Boise State can turn its season around. A first-round bye is not a likely goal, but everyone makes the playoffs this season. All you have to do is get hot at the right time. The question is, can you stop the skid?
The Halfway Point
Since we are halfway through the season I decided I would throw out some short musings I had on the season so far and what is still to come.
The fight for the best freshman QB in the Power Two is between Sam Dobbins and Mateo Walker right now. But don't be surprised if names like Foreman, Ware, and Sammons have great finishes to put themselves back into this fight.
I am looking forward to Oklahoma vs Oklahoma State… and I wish Kentucky played Miami this season.
We all know that this is a DT league, but Maverick Rivers and Ryan Schultz deserve attention for DPOTY.
There are three MAC teams at the top, not two. And I think Ohio proves that next week.
RaQ Rhodes, while great, isn't the best back in the MAC. Tank Lionheart is. And I think he would be a great back in Power Two as well.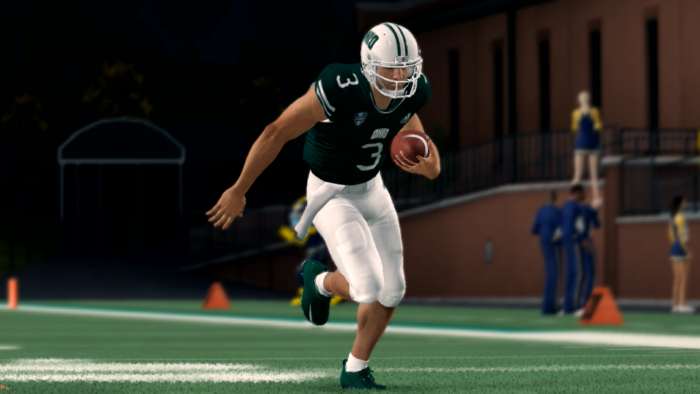 The Rest of the Way
We have had some great games up to this point this season. Here are the matchups that I am most looking forward to for the second half of the season excluding Week Five (I will talk about those in a minute).
| | |
| --- | --- |
| Michigan vs Texas, Week 6 | Notre Dame vs Illinois, Week 7 |
| Kentucky vs Alabama, Week 6 | Pittsburgh vs West Virginia, Week 8 |
| Ohio vs Eastern Michigan, Week 6 | Florida State vs Miami, Week 8 |
| Auburn vs Georgia, Week 7 | Oklahoma State vs Oklahoma, Week 8 |
What I Will Be Watching This Week
Notre Dame will travel to Columbus to take on the Buckeyes this week. Both teams come into the game at 2-2, but they both feel like they are better than this record. Which team will prove that they are better than their record? This game will be on Twitch at 7 P.M. CST on Wednesday.
Ohio has begun to look like a true contender in the MAC. They have a chance to prove that they are this week when they travel to Bowling Green. Can the Bobcats beat the Falcons or is the MAC truly a two-team race? You can watch this game Wednesday at 9 P.M. CST on YouTube.
The winless Tar Heels will travel north to Morgantown, WV to face off with the winless Mountaineers. Both of these teams have brutal schedules and both have been close to upsetting some of the best teams in the CFSL. Which team will come out with their first win of the season? If you want to find out watch this on Tuesday at 7 P.M. CST on YouTube.
The Adieu Haiku
We are halfway home.
The battle for byes rages.
Who will be the six?