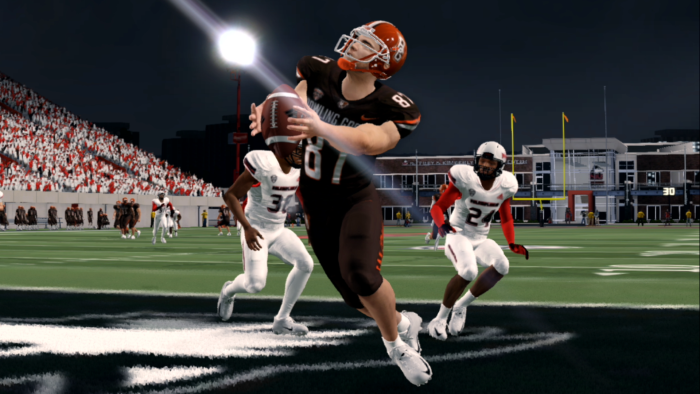 By: Justin Duke (@Beard on Blast)
The opening week of MACtion set the bare pretty high. The Game of The Week and several top plays were all jam-packed into three games. Could the MAC Deliver the same results this week? The hardest part would be the matchups seemed to be more lopsided but would the sim gods allow that to be the narrative? Or, would we see the true divide in talent that many people thought was there from the start? This much is clear no one knows what to expect when the MAC rolls into town.
#23 Eastern Michigan vs #25 Kent State
Well, here we are after a disappointing loss for the Eastern Michigan Eagles and a less than Stellar performance by Kent State. Kent State was looking to rebound and build on something after losing by double digits to Toledo. Unfortunately for them, Eastern Michigan came in angry. They were bound and determined to take their frustrations out on someone and that someone just happened to be the Golden Flashes. Led by QB Ludwig Friedman there wasn't much that the Eagles couldn't do on the football field. Friedman had 468 passing yards, 21 rushing yards, and 6 total TDs. He was a one-man show and made the Golden flash defense miserable for 60 mins. Kent State had no answers and unfortunately flirted with the mercy rule in the fourth quarter. This game was just the tale of two teams, one was overwhelmed by kickoff and the other felt they had something to prove.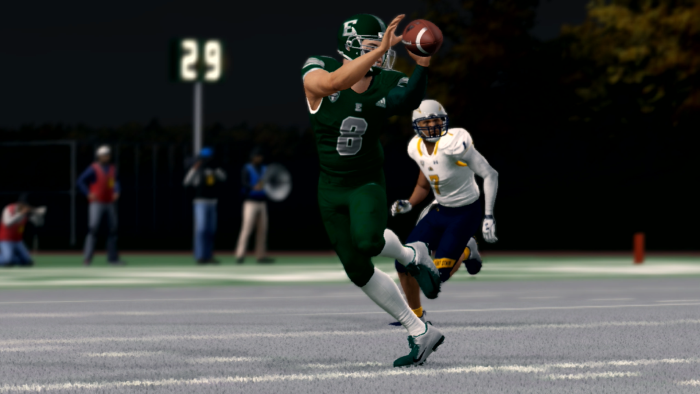 Final Score: Eastern Michigan 52, Kent State 17
Next Week: Toledo vs Eastern Michigan, NIU vs Kent State
#21 Bowling Green vs #26 NIU
Coming off of the game-of-the-week performance and 25-point comeback, Bowling Green looked to build on an impressive performance against the last-place Huskies. NIU was coming in angry and with a chip on their shoulder after getting blown out by Ohio the past week. Bowling Green jumped out early 14-0 and we thought we were gonna see a repeat of the first game of the week. NIU stood up and said NOT SO FAST, MY FRIEND! Led by a stellar defensive performance by the Husky Defense, they stormed back and made it close the rest of the way after that. Not to be outdone the BGSU defense held strong and lived by the bend don't break mentality… Until the third quarter.
NIU was driving to take their first lead of the game when tragedy struck and the greedy BGSU defense found the endzone for the second straight week. Dropping back around the twenty-yard line Terry Oliff was looking for anyone to get open while the pocket closed in around him. Unfortunately for him, the Secretary of Defense Collin McDowell had his sights set on a career game. With the strip sack, he swung the momentum into BGSU's hands. Whose hands exactly? Tabitha Duke. She had also been dreaming of a career game and had been harassing Oliff and HB Dustin Roller in the backfield all game. This time she was just behind McDowell and saw the mayhem unfold in front of her. The football was laying there and she saw her opportunity and took it. She took it 72 yards to the house on what could be seen as the play that sealed the game. They ultimately wouldn't have enough to finish the upset.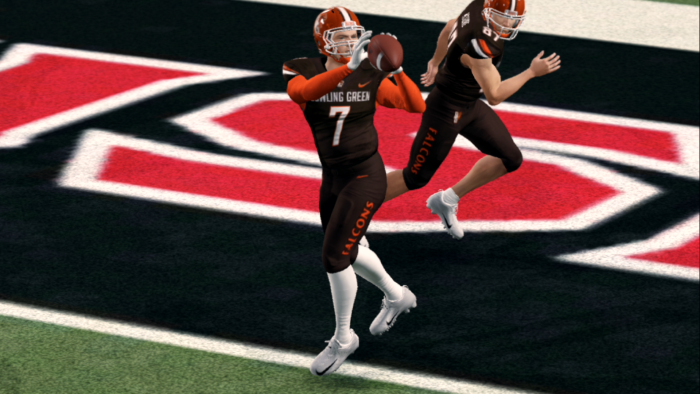 Final Score: BGSU 37, NIU 31
Next week: Ohio vs BGSU, NIU vs Kent State
#24 Toledo vs #22 Ohio
Toledo and Ohio both came off of impressive wins last week and looked to build on their momentum. However, by halftime, it was looking like we were not gonna have a high-scoring affair. The defenses refused to give up ground and adopted the same bend but don't break the mindset that the rest of the MAC appears to be making a staple on defense. Going into the half there had been four field goals and only two TDs. That wouldn't change in the second half of this contest. The defenses looked almost identical generating one turnover each and four sacks each.
RaQ Rhodes came off a stellar POTW-type performance but was absolutely stifled by the Ohio defense. Tank Lionheart fared better but couldn't find paydirt either. Like the early game, these teams needed every second to decide who would win this game. There wasn't any ground to gain between the two squads as they tried to beat each other into submission. With almost two minutes left in the game, Ohio found the holy ground they had been missing. Now they just needed their defense to be as stingy as they had been all game and they would walk away 2-0 and argue for first-place votes. But Toledo wasn't ready to give up just yet. They drove methodically down the field, eventually making it to the Red Zone. Unfortunately, that was where the luck ran out. On fourth down, they just couldn't get the first on the legs of Rhodes. Holding on in true MAC fashion Ohio improved to 2-0 breaking the hearts of the Rocket faithful who got their money's worth that night.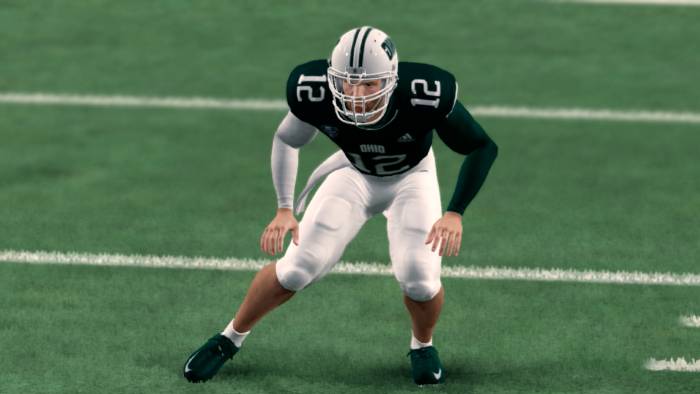 Final Score: Toledo 16, Ohio 23
Next week: Ohio vs Bowling Green, Toledo vs EMU
MAC Standings
| | | |
| --- | --- | --- |
| Team | Record | Net Points |
| Ohio | 2-0 | 41 |
| Bowling Green | 2-0 | 9 |
| Eastern Michigan | 1-1 | 32 |
| Toledo | 1-1 | 10 |
| Northern Illinois | 0-2 | -40 |
| Kent State | 0-2 | -52 |
Best Performances in the MAC this Week
Collin McDowell – BGSU
13 Tackles, 5 TFL, 4 Sacks, 1 Forced Fumble
Ludwig Friedman – EMU
44/55, 468 Yards, 4 TDs, 4 Carries, 21 Yards, 2 TDs
Must-See Matchups Next Week
Home field apparently still has its advantages. Home teams improved to 5-1 after this week with NIU being the only home team to drop the ball and take a loss. Next week we will see a second matchup of #1 vs #2 as Ohio will take on BGSU. BGSU looks to keep the home win magic alive and defend their #1 rank after a less-than-impressive victory this week. No doubt this one will be worth tuning into as we see who can come out on top of the powerhouse battle. One question will be at the forefront of everyone's mind… is Ohio the real #1 or is BGSU who we thought they were as they continue their quest for MAC supremacy. Tune in next week to find out!!