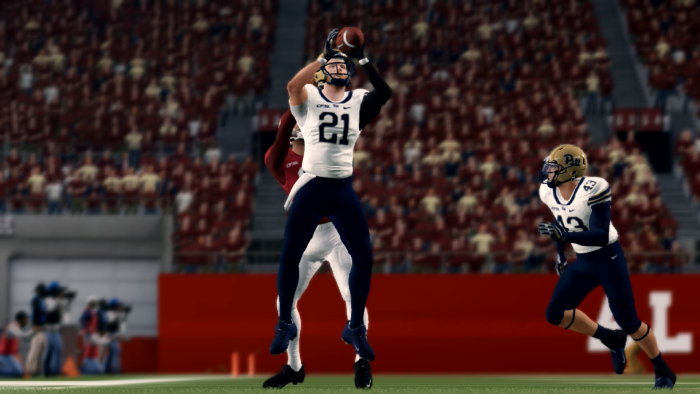 By: Ryan Moreland (@ryanmoreland)
I am stepping in for Valentino (@Sovius) this week to bring you the word around the CFSL. Let's jump right in.
Five Stats You Need to Know This Week
A Gift for Them
Florida State's offense has turned the ball over 12 times this season. This week they will face an opportunistic Panther defense that has forced the sixth most turnovers in the league (9). Can ball control (or lack of it) be the key to Pittsburgh's upset chances?
Stay Behind the Line
Boise State's Alexander Wilson is just four tackles for loss away from the 100 career mark. Wilson would be the first Bronco to ever reach that total. The senior has eight so far this season and looks to get closer to this milestone against Texas on Monday night.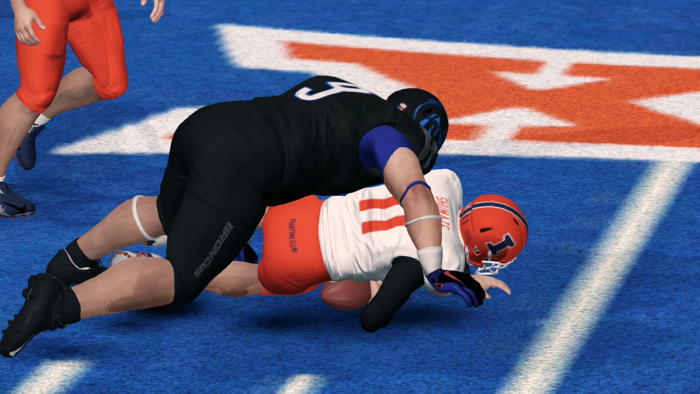 50 By Air
Alabama QB Cece Range is just three passing touchdowns away from 50 in his career. Ohio State's Logan Radloff is only four away from the same mark. Radloff will be the first Buckeye to ever reach 50. Blake Hood still holds the Ohio State record with 49. There are only three active QBs with more than 50 in their career.
50 By Grounding
Oklahoma State senior defensive end Les McAdoo needs only one more sack to hit 50 for his career. This is a mark few have ever hit in the CFSL. McAdoo only needs nine more to crack into the top five most sacks in a career. He will be looking to add more to his total this Tuesday night against the Oregon Ducks.
Protecting the Skies
Kentucky's DJ Brooks snagged his first interception of the season last week against Georgia. This gives him 15 on his career, which is the fifth most in CFSL history. The junior has plenty of games left to get two more to tie the record. The current record is held by Emilio Gonzalez, Joey Cass, and Sidney Banks Jr.
Match-ups You Need to Watch
Killian Dunn vs Boise State's Run Defense
Texa HB Killian Dunn currently leads the CFSL in rush yards. This week he and his teammates will host a Boise State defense that has only allowed 46.3 rushing yards per game. That is roughly half as much as Dunn's average yards per game. Whoever wins this match-up will likely win this game.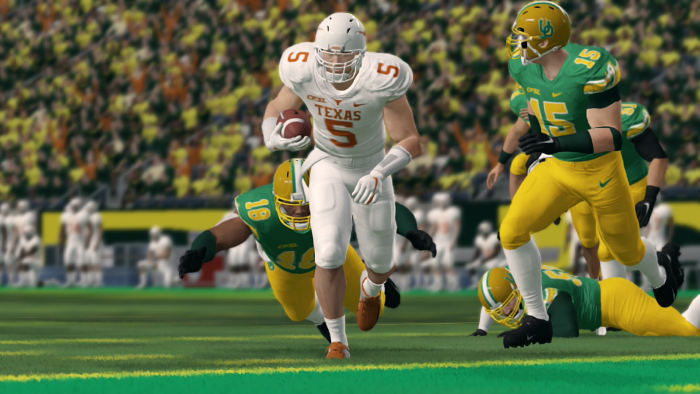 Georgia's Offensive Line vs Alabama's Pass Rush
The Bulldogs have not done a great job protecting QB Ray Flash this season. Flash has been sacked 24 times so far, which is tied for the second-most this season. Alabama's 27 sacks only rank behind Oklahoma State and Kentucky for the most by a team this season. If Georgia can't help their quarterback out it will be a long night for the Dogs.
West Virginia's Redzone Offense vs North Carolina's Redzone Defense
The Mountaineers have moved the ball well this season, but haven't been great at finishing off with seven. West Virginia ranks 19th among all teams by converting 47% of their redzone trips into touchdowns. Luckily for them, the Tar Heels' defense has struggled with the short field. North Carolina has given up touchdowns on 80% of their opponents' redzone trips. That is the highest percentage in the entire league. When the going gets tough can the Tar Heels stop Tony Ellis and company?
Quotes From Around the League
Boise State HB Josiah Henry on whether the game against Texas is a must-win,
"No, I don't think it's a must-win [for] any regular-season game… I would say our mindset should be building toward getting ready for playoffs where everyone starts 0-0."
West Virginia AD Nate Murphy on what getting the first win would mean to his team,
"It would validate the effort that my team has been putting in. They have done everything I've asked and we haven't gotten the results. That's on me. A win would give them something to build on. And we need that."
Bowling Green Head Coach Justin Duke on if Ohio deserves to be in the conversation with the best of the MAC,
"Ohio has an extremely talented offense that's on par with either EMU or BGSU. On paper, their defense looks like the weakest part of their team, but Kyler has done an amazing job coaching those guys up and turning them into one of the top defenses in the MAC. They definitely belong with the top of the MAC."
Auburn AD Cole Mantell on the key to getting the first win,
"Stopping turnovers. In each loss this season we've had a fourth-quarter turnover."
Oklahoma AD Dustin Hall on beating Texas for the first time as Oklahoma's AD,
"We've won against Oklahoma State, we've won playoff games and PIT games. This was the win I sought the most, maybe even more than a championship someday. The goal was to get the damn hat, now we don't let it go. #TheresOnlyOneOklahoma #HornsDown"