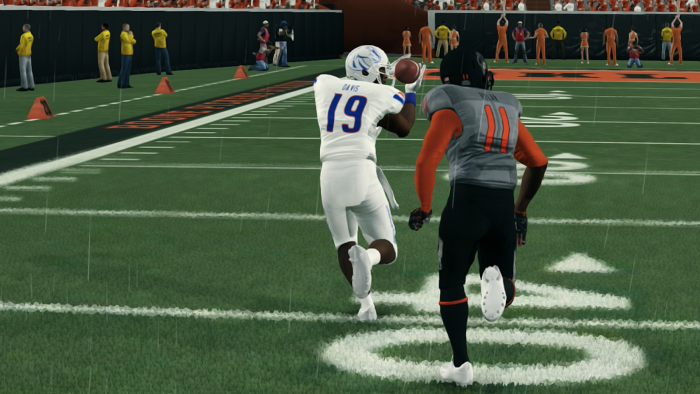 By: Derek Hawkins (@Syrok)
Horse Stable in Oklahoma?
Oklahoma vs Boise State
Boise State might be the most confusing team in CFSL history. The top two teams in the CFSL Rankings (Kentucky and Oklahoma State) both had their toughest games against Boise. Kentucky pulled out a close one while Oklahoma State lost a six-point game. Other than that, the Broncos have lost some head-scratchers with the talent they have. They seem to play up to their competition. Well here comes another top-three team. Oklahoma has been a great overall team thus far. They had an asterisk game against Illinois, but they were losing at that point. The question really is: If Boise State plays a game like they played against the top two teams can Oklahoma handle that? 
Syrok's Thoughts: Oklahoma does not get sacked much. Oklahoma has also not played Pierce Parker hmm… 
Angry Cowboys!  
Oklahoma State vs Texas
What some believe is the greatest team ever assembled, Oklahoma State lost in what could be known as the greatest upset in CFSL History. What I do not want to be is the team that plays a team like that after a loss. Enter Texas with a freshman QB who just lost to his freshman Rival. Will this be a reminder of who they are for the Cowboys, or will this be a realization that the Pokes are mortals when they play tough competition?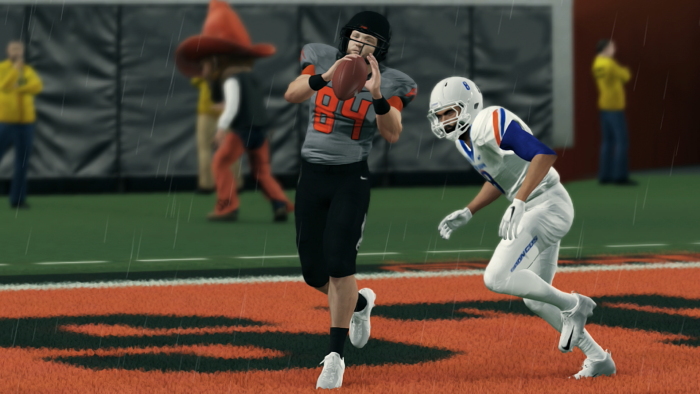 Syrok's Thoughts: Cowboys know how to handle bulls. Cowboys, please have mercy on Texas. 
Moses King vs Ryan Ravenhill IV 
Florida State vs Kentucky
The number 1 & 2 QBs in the Season 14 recruiting class have faced each other 3 times. Ryan Ravenhill won 2 out of the three. They have played a classic that Moses won and some dominating performances which Ryan won. They are on new teams, and both are on winning streaks. What else is intriguing is that this could be an SEC Championship preview. We might see Moses vs. Ryan V this season too. I cannot end this without talking about three DPOY nominees playing. Maverick Rivers, Israel Jordan Ward, and Ryan Schultz are going to make the nights of these two QBs miserable.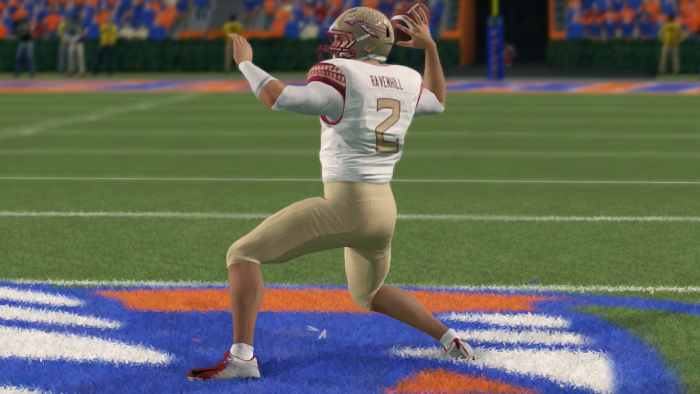 Syrok's Thoughts: In my unbiased opinion… Kentucky wins. 
Bye Bye Bye 
Alabama vs Florida
Alabama and Florida both lost by double digits last week. They are hovering around that first-round bye area. This win will go a long way for both teams. Cece Range has been a gunslinger and he is going against a team whose defense and secondary have been great. Lincoln Griffin has been getting a lot of INTs and Range throws them a couple of times a game.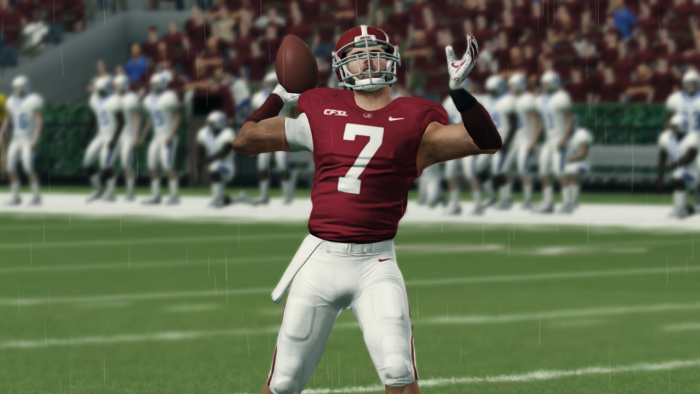 Syrok's Thoughts: If it's high scoring Bama wins. If it is low-scoring Florida wins. 
The Nail-Biting Committee  
Auburn vs Georgia
This is a fun matchup for me. Auburn and Georgia this season have been games people want to watch. Tyson Steele vs Braxton Antkowiak will be something to watch. My prediction: you guessed it… Nail Biter.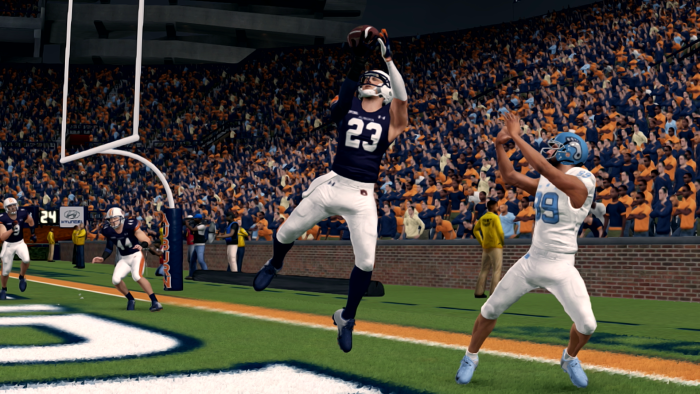 Syrok's Thoughts: This will be the game of the week. Book it. 
| | | | | |
| --- | --- | --- | --- | --- |
| 30 | Oklahoma | vs | Boise State | 24 |
| 24 | Texas | vs | Oklahoma State | 42 |
| 14 | West Virginia | vs | Miami | 51 |
| 31 | Pittsburgh | vs | North Carolina | 35 |
| 21 | Clemson | vs | Oregon | 38 |
| 27 | Michigan | vs | Notre Dame | 21 |
| 42 | Eastern Michigan | vs | Northern Illinois | 20 |
| 31 | Ohio State | vs | Illinois | 34 |
| 42 | Auburn | vs | Georgia | 45 |
| 20 | Florida State | vs | Kentucky | 38 |
| 45 | Ohio | vs | Kent State | 17 |
| 24 | Alabama | vs | Florida | 31 |
| 38 | Bowling Green | vs | Toledo | 14 |
Last Week's Record: 9-4
Season Record: 49-15