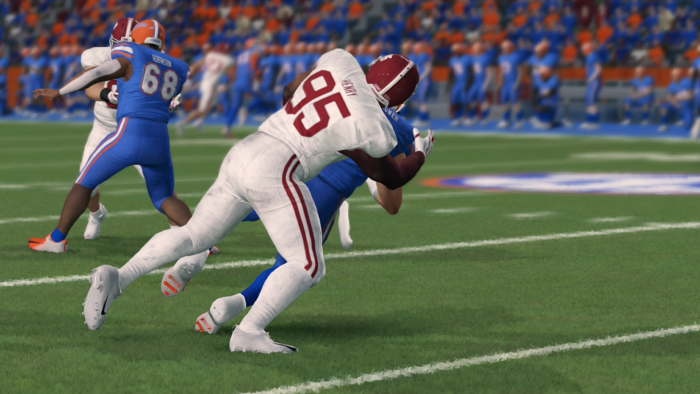 By: Ryan Moreland (@ryanmoreland)
There is only one week left in the regular season. It will be the last chance for teams to affect their ranking. It is up to you whether that be for the good or the bad.
Pleading for Sanity
Dear CFSL,

Couldn't you have made this easier on us? What did we ever do to you to deserve this? Oh, you want to know what you did wrong? I will tell you. The Crimson Tide started the season with a loss to Texas in a close game. Then they went on a three-game winning streak (including a great win over Michigan). They looked like contenders. Then they gave Georgia its first win of the season. Many felt this dropped them to the pretender's category.
However, the Tide bounced back with an impressive performance in a loss to #1 Kentucky and a win over everyone's favorite dark horse, Florida. What do we think now? Oh, and don't think you are getting off light Gators! Florida vanquished the Catholics and the Convicts but also lost to Alabama and Florida State. The same Florida State team that lost two in a row to start the season before picking up five wins in a row. Oh yeah, and to make matters more complicated, the Seminoles lost to a 2-5 Boise State team.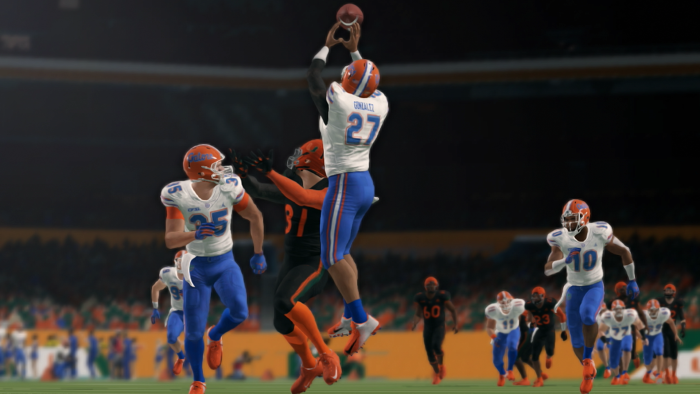 And what do we do with Boise State!?!? In their first five games of the season, they beat Florida State and no one else. But then they beat the team that was perceived to be unbeatable??? Georgia was out of the picture and now they have won three straight? Illinois beat Oklahoma in a storm, the Tar Heels are suddenly hot, and Notre Dame hasn't won or lost two games in a row all season!!! How is 40% of the Power Two one game off of .500?
And let's not forget about the MAC. You are a six-team conference that gets ranked by yourself. You were supposed to be the easy part! Now we have two three-way ties? How does that even happen? Are you trying to break us!?!
Ok… we only have one week left. Can we please be done with all this mayhem? I beg of you. We are running out of hair to pull out.
Sincerely,
The CFSL Selection Committee
That School Over There
The time has finally come. This was the game you circled on the schedule the day it came out. You could win all the others, but if you don't win this one the season means nothing. I'm talking about Bedlam. The Backyard Brawl. The Florida Cup. The Iron Bowl. The Game. The World's Largest Cocktail Party. (Maybe I should have stopped before that last one.) Anyway, this is the team you love to hate. So, I did some digging to see what the best rivalries in the CFSL are. Here are the rivalries ranked based on how competitive they have been.
| | | |
| --- | --- | --- |
| Rivalry | All-Time Record | Leading Team |
| Florida State vs Miami | 5-4 (.556) | Florida State |
| Notre Dame vs Texas | 6-4 (.600) | Notre Dame |
| Michigan vs Ohio State | 8-5 (.615) | Michigan |
| Alabama vs Auburn | 6-3 (.667) | Alabama |
| Oklahoma State vs Oklahoma | 4-2 (.667) | Oklahoma State |
| Oregon vs Boise State | 4-1 (.800) | Oregon |
| Pittsburgh vs West Virginia | 1-0 (1.000) | West Virginia |
| Georgia vs Florida | 1-0 (1.000) | Georgia |
| Illinois vs Clemson | 0-0 (.000) | |
| Kentucky vs North Carolina | 0-0 (.000) | |
Young Guns
In my first column this season I talked about the lack of experience at the QB position in the CFSL. While that is still true, experience doesn't seem to matter to the freshman QB class. There have been quite a few that have impressed this season. Guys like Sam Dobbins, Mateo Walker, Avery Ware, and Ludwig Friedman have lit up scoreboards all season long. And that are only a few of what has proven to be a strong class.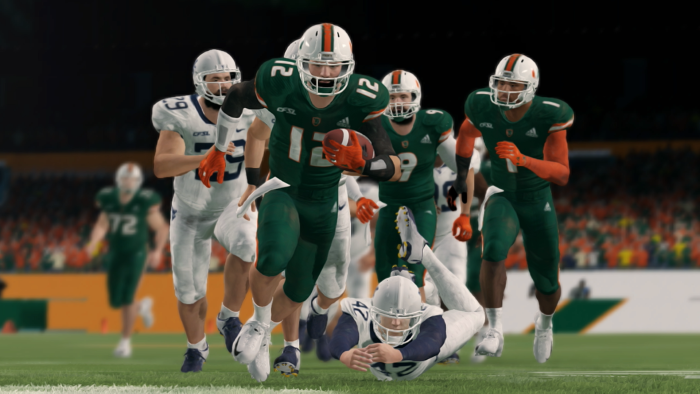 While teams are finishing up their season, end-of-season Awards are in the back of everyone's mind. We know that traditionally, freshman of the year is a QB award, and these four names should be at the top of that list. The margin is close, and I don't believe we have a clear favorite yet. There are also names I didn't mention that still have a chance. There is one more game gentleman. Who is going to go win this award?
Upset Mania
A few weeks ago I brought you the top ten upsets (according to the sportsbook spread). Well, that list managed to stay accurate for just about 24 hours. That fateful Saturday Alabama was beaten by Georgia in what was the largest upset of the season at the time. I have to say at the time because it was only the largest upset of the season for three days. Then Boise State pulled off the massive upset over Oklahoma State to break that record. Here is an updated look at the ten largest upsets this season.
| | | |
| --- | --- | --- |
| Rank | Sportsbook Spread | Actual Score |
| 1 | Oklahoma State -21.5 | Boise State 26, Oklahoma State 20 |
| 2 | Alabama -18.5 | Georgia 48, Alabama 45 |
| 3 | Clemson -17.5 | Pittsburgh 30, Clemson 3 |
| 3 | Oklahoma -17.5 | Illinois 28, Oklahoma 24 |
| 3 | Miami -17.5 | Florida 34, Miami 31 |
| 6 | Boise State -16.5 | Illinois 37, Boise State 21 |
| 7 | Boise State -14.5 | Ohio State 23, Boise State 21 |
| 8 | Auburn -12.5 | Clemson 38, Auburn 35 |
| 9 | Michigan -9.5 | Alabama 48, Michigan 28 |
| 9 | Notre Dame -9.5 | Florida 24, Notre Dame 17 |
What I Will Be Watching Next Week
Everything. Rivalry week is always so much fun and there is no shortage of great games. So, instead of picking out some games, I will tell you some individuals I will be keeping an eye one.
The Freshman QBs.
As mentioned earlier, someone can lock up that award this week.
Les McAdoo
The feared Oklahoma State defensive lineman only needs one sack to tie for the fourth most in a career league-wide. McAdoo will have his hands full, however. Oklahoma is tied for the least amount of sacks given up by a Power Two team.
The Race for the CFSL Rushing Title
Less than 100 yards separate the top seven running backs in the league. Which of these backs will step up and seize the rushing crown?
George Yost vs Israel Jordan Ward
These sack artists are currently tied for the league lead with 20 sacks a piece and you know they are both hungry to get the regular season title. Ayden Martinez and Ryan Ravenhill, you both better be ready to move.
Bobby "Flapjack" Moss
Oklahoma's wide receiver is not only a great aerial weapon. He is also a devasting blocker. This season Moss has 89 pancakes, which is the fifth most in CFSL history. He still needs 20 more to tie the CFSL record… that he set two seasons ago.
The Adieu Haiku
Seven down, one left.
The only one that matters.
Hatred in our hearts.