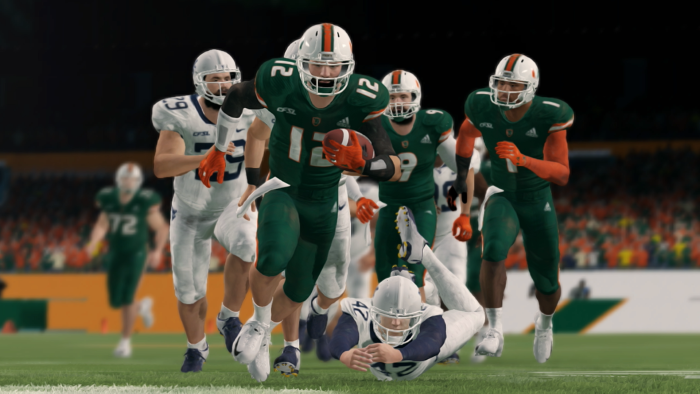 By: Derek Hawkins (@Syrok)
WIN AND IN
Three games are going to decide who plays in the conference championship games.  First up is…
Florida State vs Miami 
Some people say games do not matter till the playoffs; those people usually lose a lot. This game matters! For Florida State, they can be the kings of Florida already beating the Gators earlier this season. They are coming off a loss against the number-one team in the CFSL. Miami does not want to be a team that has only lost against Florida teams with an L already against the University of Florida. Look for this to be one of the games where both teams go all out. They both want to be in that championship game and have a chance to be crowned SEC Champions. (Which they will not. GO Wildcats!) 
Syrok's Thoughts: That Miami D line will have Ravenhill flying without wings. IceTrey will get an INT, but I got Miami. 
Oklahoma State vs Oklahoma 
This game is simple for me. Both teams have wanted to make a statement. Oklahoma State did already with that Texas shutout. The Sooners want this win because of the asterisk lost against Illinois. For them, a win against the Cowboys will put teams on notice that they have a real shot at a championship.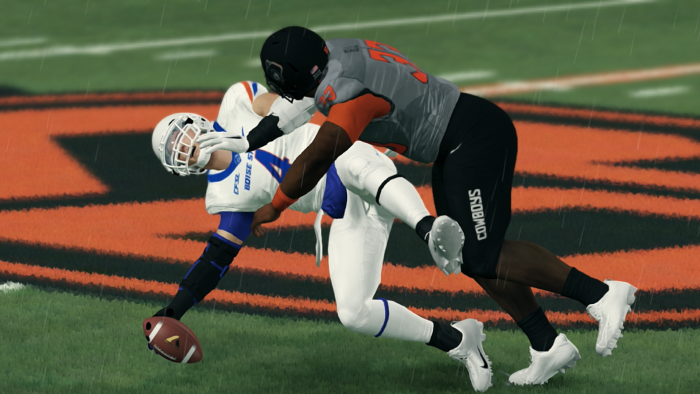 Syrok's Thoughts: That gif with the Sooners Buggie tipping over is what this game will be like.
Ohio State vs Michigan 
This game has been a toss-up. Even in blowouts sometimes the team that you think will blow them out gets blown out. Nothing will make either team happier than to go to the conference championship after beating the team they hate the most.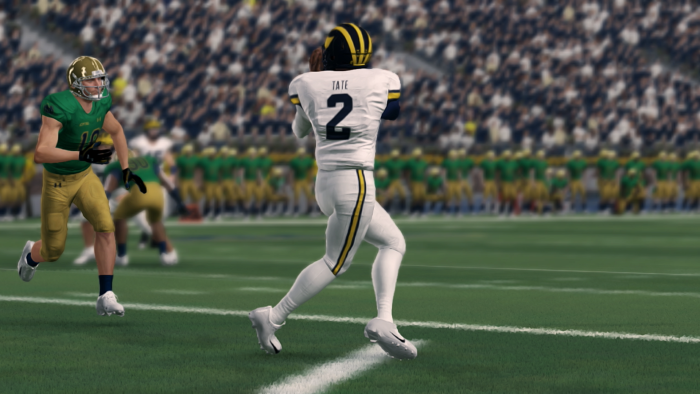 Syrok's Thoughts: I got Michigan winning… which means OSU by 30.
I want to kick my feet up  
This is combined for the Iron Bowl and Texas vs Notre Dame
Texas and Alabama need this win to be up for the first-round bye. It is important to get that because there is no telling what will happen in a 26-team playoff. You need every advantage you can get. Alabama is competing against a sneaky team in Auburn. While Texas is going against one of the great ADs in ND. 
Syrok's Thoughts: (This is Bias) Cece Range is trying to get in the way of Moses King's Player of the Year campaign, so upset alert for Auburn. (Unbiased) Wookie wins these types of games. Wookie is going to make sure he is .500 while the return of Horns ends with Texas at 3-5. 
| | | | | |
| --- | --- | --- | --- | --- |
| 14 | Florida State | vs | Miami | 24 |
| 38 | Oklahoma State | vs | Oklahoma | 24 |
| 41 | Georgia | vs | Florida | 38 |
| 27 | Pittsburgh | vs | West Virginia | 35 |
| 24 | Notre Dame | vs | Texas | 21 |
| 17 | Oregon | vs | Boise State | 21 |
| 35 | Illinois | vs | Clemson | 20 |
| 31 | Kentucky | vs | North Carolina | 6 |
| 3 | Alabama | vs | Auburn | 6 |
| 30 | Michigan | vs | Ohio State | 24 |
Last Week's Record: 11-2
Season Record: 60-17