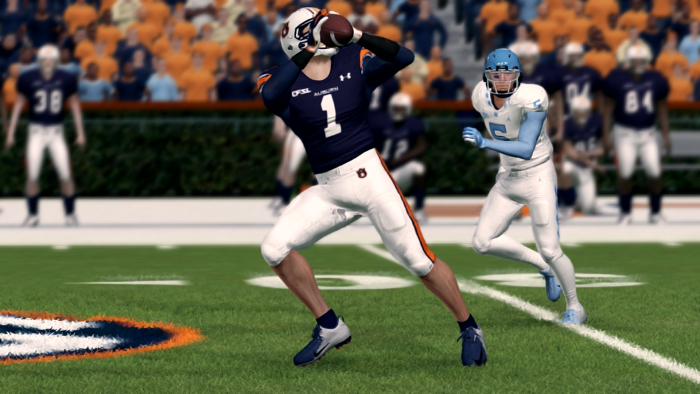 BY: Tony Papol (@SGEasty)

The postseason has officially arrived in the CFSL, with the final Selection Committee rankings and the postseason bracket being revealed on Friday. This is your college football primer for each of the ten first-round matchups starting Monday, March 6th, at 5 P.M. CST on Twitch.
#17 North Carolina @ #16 Auburn
In Week 6, we saw the Auburn Tigers claim their first and only win of the season against the North Carolina Tar Heels. In Round 1, we will get to see the rematch. In the game they played earlier this season, Auburn was able to use senior halfback Kieran Ennis and freshman quarterback Baker Thomas in the run game to take time off the clock and march drives down the field. Auburn was also able to overcome four interceptions from Thomas and still win. North Carolina quarterback Ayden Martinez did have an impressive game, throwing for over 500 yards and leading a fourth-quarter comeback, but it was too little too late. This time, expect North Carolina to be more aggressive stopping the rushing attack of Auburn and forcing Baker Thomas to beat them through the air.
#24 Kent State @ #9 Alabama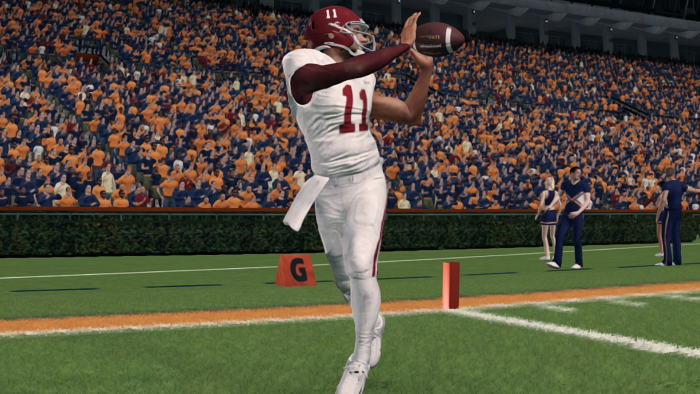 While some Power 2 vs MAC matchups are likely going to generate more upset picks in the CFSL Bracket Challenge, there might be more hope for Kent State than might appear on the surface. Kent State has the league's worse rushing defense, but they might get away with it as Alabama has the worse rushing offense in the league. However, the passing attack of Alabama can be extremely dangerous, especially the connection between Cece Range and All-American candidate wide receiver Titus Price. And for Alabama, two of their three losses came against Texas and Georgia, who each rushed for over 200 yards. Kent State is 4th in rushing yards/game in the CFSL, so they might be able to generate a significant rushing attack. The third loss of Alabama's season came against Kentucky, whose AD is Devan Davis. Guess who the head coach of Kent State is. Devan Davis. This one could be closer than people think. Or it could be a blowout. Either way, it is a game not to be missed.
#25 Ohio @ #8 Georgia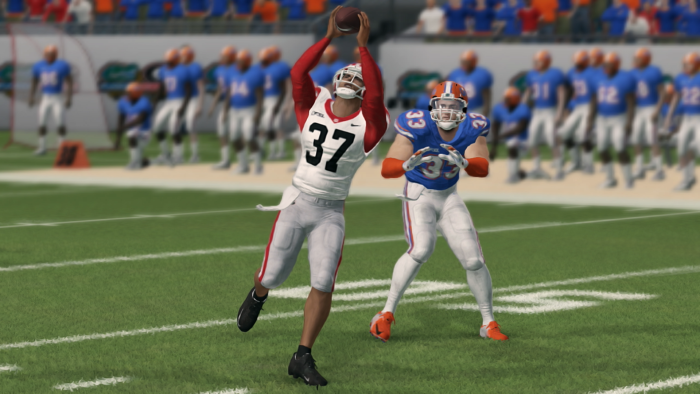 Depending on when this game is scheduled, this could be the barometer for the success the MAC could have in the postseason of Season 16. While competing in two different "levels" of the CFSL, both Georgia and Ohio generate virtually identical rushing offense/game and points/red zone appearance. However, that is where the similarities end. Ohio generates more passing offense/game, converts more third downs, has a better-rushing defense, a better-passing defense, gives up fewer third downs, and gives up fewer points in the red zone. This game could be a thriller, likely decided by which halfback has the better performance, Ohio's Tank Lionheart or Georgia's Toby Knerr. Georgia's All-American linebacker candidate Kirby Sierra will need to have a big day to stop Lionheart and the rushing attack of Ohio. Expect an old-school rumble on the line of scrimmage in this run-heavy game.
#21 Eastern Michigan @ #12 Boise State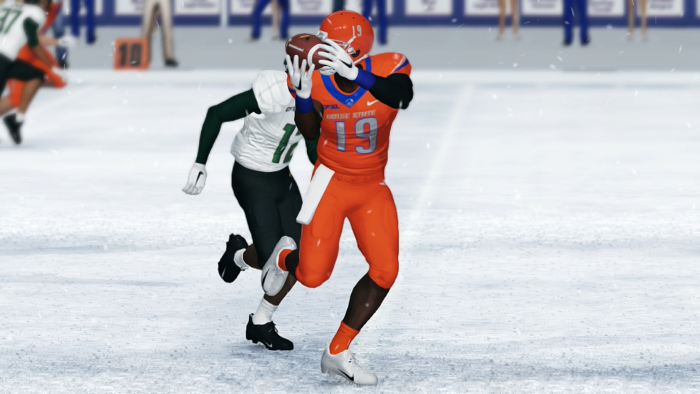 The battle between the MAC Champion Eagles and the Broncos might be the Game of the Week. We truly have no idea how good Boise State is this season, losing by 16 to Illinois and 18 to Oregon, but also losing to Kentucky by 2 and beating Florida State by 10 and Oklahoma State by 4 in the upset of the season. If the team that beat the Cowboys comes to play, it could be a very long, low-scoring game. If the Boise State that we have seen the other five weeks of the year shows up, this could be a thriller. Eastern Michigan will be chomping at the bit the show the Power 2 that the MAC belongs, and their explosive offense led by freshman of the year candidate quarterback Ludwig Friedman could put up huge plays and numbers against a susceptible Boise State secondary. Boise State defensive ends Pierce Parker and Alexander Wilson will need to get pressure on Friedman early and often to stifle the Eagles. Expect a defensive game plan similar to the one used to beat similarly pass-happy Oklahoma State to come from the Broncos in this one.
#20 Clemson @ #13 Florida State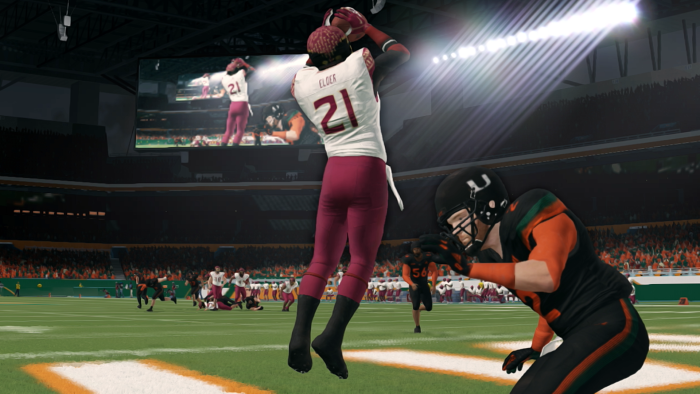 Florida State, like Boise State, is a strange team this season. They have four wins, but all four have been against teams with a losing record, three of their losses were uncompetitive against Top-6 teams and the loss to 2-6 Boise State. Clemson, however, seems to fit in that magic formula that leads to a Seminole victory. With weapons like All-American candidate wide receivers Pablo Thompson and Blake Elder and emergent tight-end Juni Winter, quarterback Ryan Ravenhill seems fit to lead Florida State down the field. Clemson earned an impressive victory in Week 1 against Auburn but has lost seven straight since then. They have looked competitive against Notre Dame and Oregon in close losses and will need to have big performances from quarterback Loki Gunderson and cornerbacks Troy Crosier and KJ Speed to keep this game within reach. We have seen time and time again that the right game plan, plus a little luck, can keep teams in any game and even cause unlikely upsets.
#19 Pittsburgh @ #14 Florida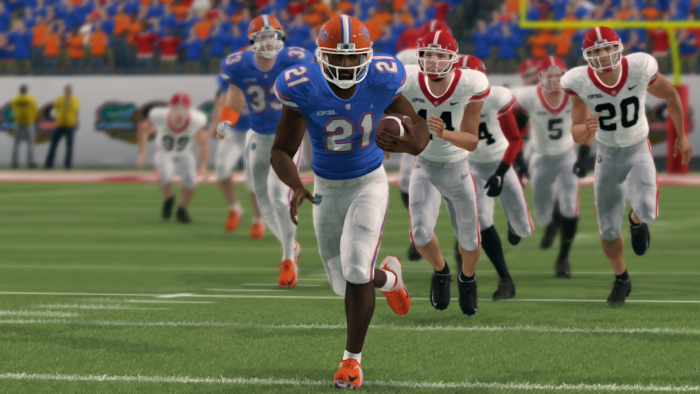 This all-SEC matchup between the Panthers and the Gators likely comes down to turnovers. Pittsburgh has had success this season but has struggled mightily after their Week 3 win over Auburn, losing five straight and being outscored 97-3 in their last two games. Look for Pittsburgh to try again to establish the one-two punch of halfbacks Rashaud Black and Chad Layhue, which they used to great effect in Weeks 2 and 3. Florida has lost their last three games after the upset of Miami, so they too are looking to right the ship and build momentum to go on a run in the postseason. Florida has the edge in all major per-game stats but is second in the CFSL for turnovers allowed. Pittsburgh needs to jump in the passing lanes and make big hits in the run game to create those takeaways to stay in this game, so expect Pittsburgh to play aggressive defense all game.
#22 Bowling Green @ #11 Oregon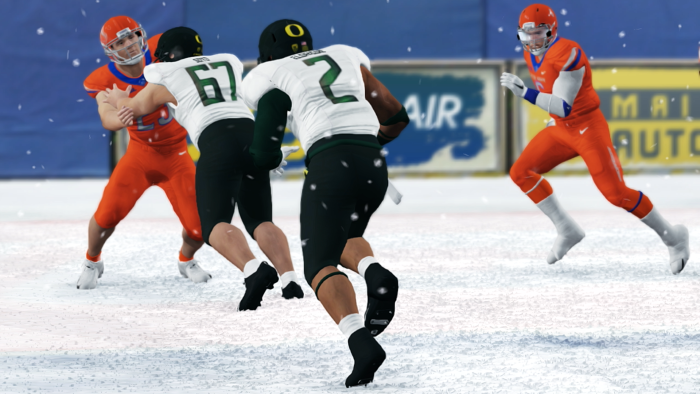 The Oregon Ducks are another team that nobody truly knows how talented they are, and they almost always play teams tough. With four losses to Top-7 teams and wins against Georgia and Boise State, the Ducks are yet another version of Dr. Jekyll and Mr. Hyde that plague so many teams this season. Bowling Green, the runner-up in the MAC Championship Tournament, will be coming into this matchup with a vengeance to prove that MAC schools belong in the conversation with the Power 2 schools. Oregon likely relies heavily on the rushing ability of sophomore halfback Derek Eldridge, as quarterback Brantley Gauci is one of the few signal-callers in the CFSL with more interceptions than passing TDs. Bowling Green, with their three-headed offensive monster of quarterback Leisa Pink, halfback Fred Thomas, and wide receiver Gunny McGuire, will have to produce early and often against an Oregon defense that plays bigger, faster, and stronger than the player ratings imply. This could be another potential game-of-the-week candidate with long-lasting implications in the Power 2 vs. MAC landscape.
#26 Northern Illinois @ #7 Texas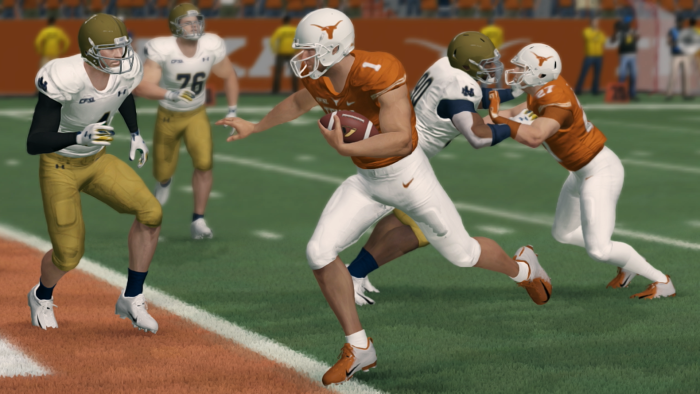 Northern Illinois likely has the most difficult matchup of any team in Round 1 of the CFSL playoffs. Offensively, the per-game statistics are closely aligned between the Huskies and the Longhorns. Defensively, however, Northern Illinois could be in for a long night, as the Huskies rank second-worst in rush defense, a weakness Texas will likely try and exploit. Led by junior halfback Killian Dunn and complimented nicely by freshman quarterback Avery Ware, the rushing attack has been the backbone of the Texas offense, which establishes the downfield passing attack. Worse for Northern Illinois is the excellent Texas rush defense, which will try to clamp down on the Huskies' freshmen halfbacks Dustin Roller and Kyle Anthony. This is another game that will be won and lost on the line of scrimmage, and Northern Illinois will have its hands full trying to stop the Longhorns. If Northern Illinois can play aggressively defensively and can get a career-best performance from quarterback Terry Olliff, then Northern Illinois could keep it close. Otherwise, it could get out of reach quickly.
#23 Toledo @ #10 Illinois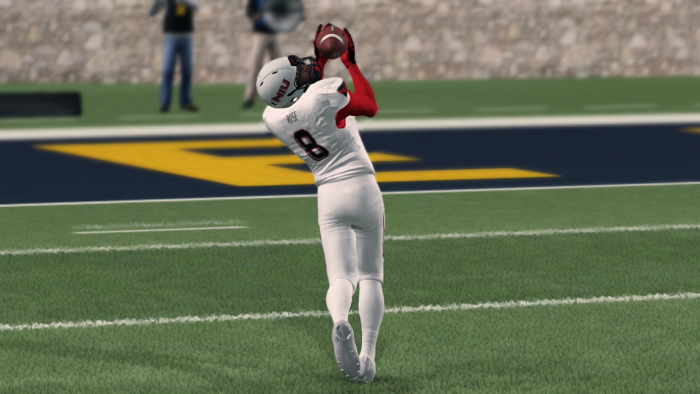 Toledo's offense vs Illinois's defense. That is the matchup to watch in this Power 2 vs MAC Round 1 game. Toledo has the best-rushing offense in the CFSL and an average passing offense. Illinois has the seventh-best defense, the CFSL, allowing just over 400 yards per game. In a strength vs strength showdown, Toledo will rely heavily on halfback Ra'Q Rhodes and quarterback McKade Alber to burn time off the clock and move down the field, five yards by five yards if they have to. Illinois' sophomore linebacker JW Eibeck, third in tackles and T-14th in TFLs in the CFSL, will need to have a big game flying around the field to stop the offensive attack of Toledo. Offensively, expect Illinois to consistently feed halfback Spencer Lewis Jr. to take advantage of Toledo's below-average rushing defense. Another storyline to follow is that Dustin Hall, the head coach of Toledo and the AD of Oklahoma, took home a "loss" when Oklahoma played Illinois. Can Hall get his revenge on Toledo? If Toledo can keep up with Illinois' offensive performance, this could be another game MAC fans should pay careful attention to.
#18 West Virginia @ #15 Notre Dame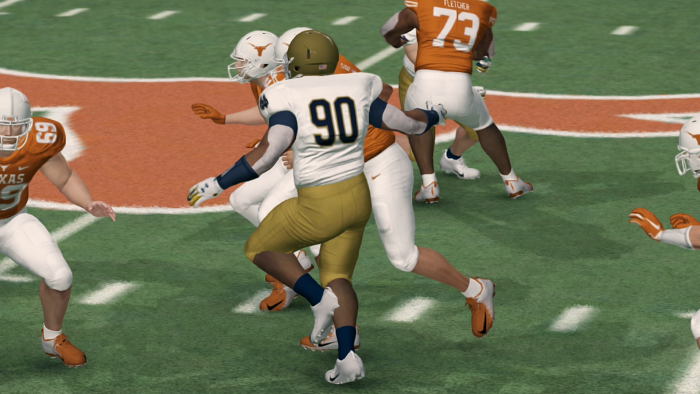 West Virginia finally broke through in Week 8 to claim their maiden victory of Season 16, but they have played teams close throughout the season. Notre Dame has performed similarly, playing most opponents close while also picking up three wins. West Virginia will rely on their own version of Cerberus, quarterback Tony Ellis, halfback John Paul Smith, and wide receiver Tomlin Clementine. Defensive tackle Emma Leigh will also need to play a huge role for West Virginia in getting into the backfield of the Fighting Irish. The biggest key for Notre Dame's defense is to rely on the ability of cornerbacks Duke McGregor and Cole Matthews and safety Xavier Riddick, who each have four interceptions. If Notre Dame can play in the passing lanes and create turnovers, the Irish likely come away with a victory. This is a game both teams need to win to head into the offseason with positive momentum. Which team will come out on top?