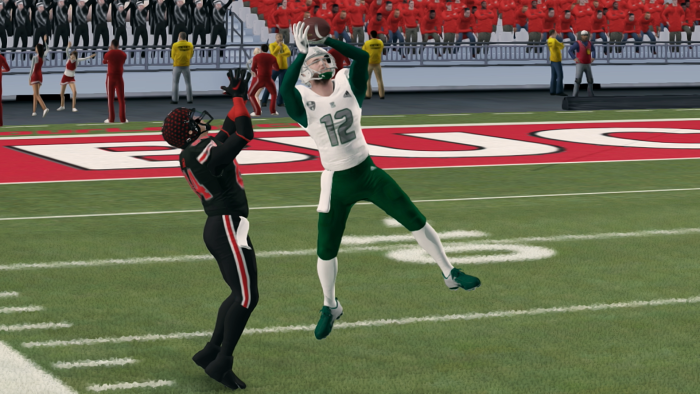 By: Ryan Moreland (@ryanmoreland)
Thanks to the NCAA Men's basketball tournament, the nation has its eyes glued to screens (and will for the next few weeks). We all tune in to root for our teams, check our brackets (I hope yours is doing better than mine), and watch small mid-majors upset the towering blue bloods. In the CFSL, we have all tuned in to this year's playoff to see something similar.
There was a lot of hype in the early season around the return of the Mid-American Conference and the fact that they would be in the playoffs for the first time. There has been much talk about whether or not a MAC team could win a game once they got there. Many believed that preseason favorites Bowling Green and Eastern Michigan would have the best chance to do it. But let's be honest, this isn't March Madness and no MAC team has a real chance against a Power Two team. Right?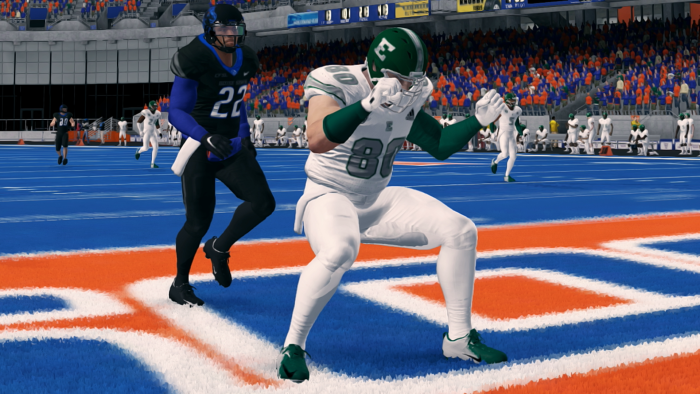 If you are like me your CFSL Bracket is in shambles now thanks to these two MAC schools. Both Bowling Green and Eastern Michigan won their opening-round games and for the Eagles of Ypsilanti, one game wasn't enough. EMU followed up its opening-round win over Boise State with a second-round victory over Ohio State. The win over Boise State was impressive, but perhaps not truly unexpected. It has been a weird year for the Broncos and we are never quite sure what team will show up when they take the field. Ohio State, however, was the fifth seed in the playoffs. The Buckeyes were the runner-up in the B1G Championship game. Not only did this win to propel the Eagles to the next round, but it made a statement. That statement being EMU is not to be taken lightly by anyone.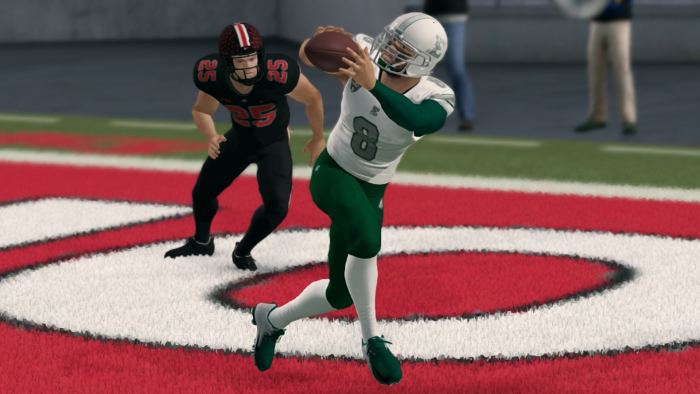 This Cinderella run has shocked many around the league. However, it was no surprise to EMU's Head Coach Brandon Vieyra. "I always had high expectations for this squad," Vieyra said. "Once we gained momentum, I had no doubt that we'd be making the push that we are."
This run has changed the way that many of us look at the MAC. That was Vieyra's hope all along. "My goal at the beginning of the season was to show the league that the MAC doesn't have to be the inferior conference," Vieyra said. "I wanted to set a new standard." No matter what happens for the rest of the playoffs, I think it is safe to say that goal has been met.
While we always had a fire burning inside us, beating Boise and making history really got the fire blazing. We've been on a big win streak, we're confident in our abilities and gameplans, and we execute. These guys have a fire in the heart and more fight than any locker room I've ever been a part of.

Brandon Vieyra, EMU HC
Speaking of the rest of the playoffs, Eastern Michigan is now in the quarterfinals and on a collision course with the red-hot Florida State Seminoles. Florida State poses a massive threat to EMU's chances to advance and the team knows that. "Florida State is unlike any squad that we've played before. They've got a crazy amount of talent, depth at every position, and an experienced and fantastic coaching staff," Vieyra said. But the Eagles have proven that they aren't afraid to go toe-to-toe with the league's best. "It won't be easy, so our plan for this week is to step up to the plate and swing for the fences."
Will the clock strike midnight on EMU's unprecedented season or do the Eagles have a bit more magic left? To find out tune into the CFSL's coverage of the quarterfinals starting next Monday at 7 P.M. CST.