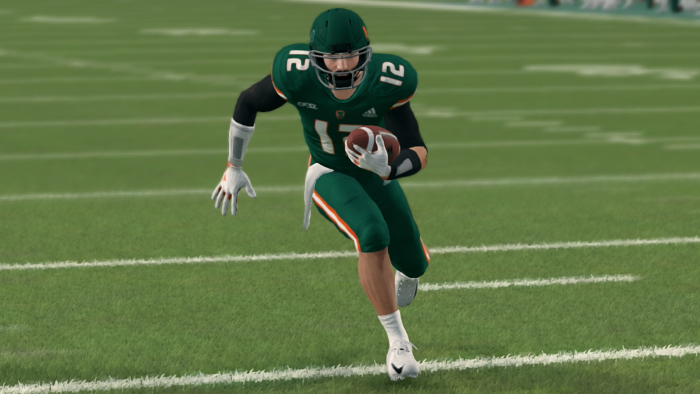 BY: Tony Papol (@SGEasty)
We have reached the quarterfinals of Season 16, and getting here has already created some memorable games, performances, storylines, and lots of history. Can MAC Champion Eastern Michigan make it to the semifinals? Will Georgia and Texas get revenge for regular-season losses? Let's dive into each of the four games.
#6 Michigan @ #3 Miami
Monday, March 20th, 7 P.M. CST on Twitch
The three other quarterfinal games of Season 16 might have a few more storylines, including revenge, heat checks, and miracles, but this is a game that cannot be missed. #6 Michigan has looked impressive this season, especially their offense. Quarterback Sam Dobbins is currently #1 in the CFSL in QBR. Wide receiver JaMarr Carr is 6th in yards per game and tied for the tenth most receiving touchdowns. And halfback Barry Beardsley is fifth in rushing yards. However, they have looked vulnerable in some games, with narrow wins over Notre Dame, a big loss to Alabama, and a loss in their last regular season game to rival Ohio State. #3 Miami has had a similar season, with a surprising loss to Florida in the regular season and a narrow loss to Kentucky in the SEC Championship. On the back of their fantastic defensive line, highlighted by defensive end George Yost and defensive tackle Jay Gates (who have combined for 45 sacks), Miami's defense is the unit that consistently keeps the Hurricanes in games. This will be a fantastic matchup of strength versus strength. If Miami can keep JaMarr Carr under 100 yards receiving, Miami has the advantage.
Eastern Michigan @ #13 Florida State
Monday, March 20th, 9 P.M. CST on Twitch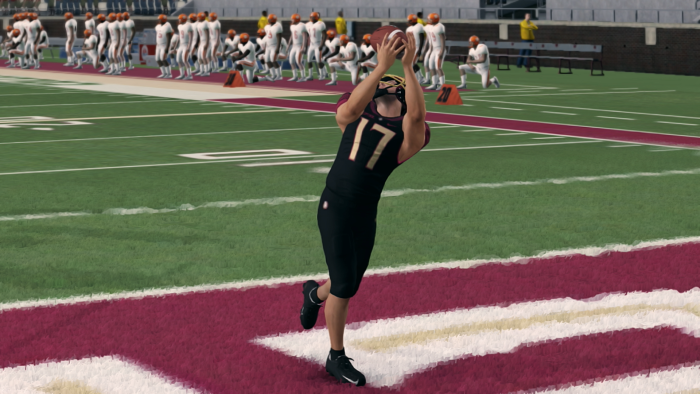 Cinderella is still alive in this matchup, as MAC Champion Eastern Michigan takes on one of the hottest teams in the country in Florida State. Florida State's two biggest offensive weapons, wide receivers Pablo Thompson and Blake Elder, are consistent deep threats in the Seminoles' famous 3rd-and-deep shot offense. Eastern Michigan will need to keep the deep threats in front of them all night to stay in this ballgame. For Eastern Michigan, it will be key to give quarterback Ludwig Friedman enough time in the pocket to find his explosive and reliable receivers in Brandon Oliver and Freddie Chen. Both Friedman and Florida State quarterback Ryan Ravenhill are among the least turnover-prone QBs in the CFSL in pass-happy offenses. Whichever team wins the turnover battle likely comes away with the win.
#8 Georgia @ #1 Kentucky
Tuesday, March 21st, 7 P.M. CST on Twitch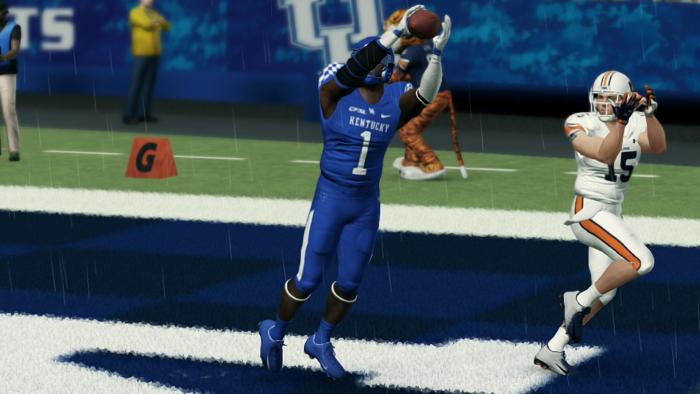 In Week 4, Georgia traveled to Kentucky and lost by 87 points, partially leading to the creation of the 50-point mercy rule. That margin of victory came against a very different Georgia team and a very different Georgia coach. Georgia will be playing angry in this rematch and will rely heavily on the running ability of quarterback Ray Flash and halfback Toby Knerr to free up the electric wide receiver Tyson Steele. Kentucky will look to continue its undefeated play by relying on the king himself, quarterback Moses King, and their dynamic defense. Only one team has scored more than 30 points against the Wildcats, and their athletic defenders will continue to cause problems all over the field. Georgia needs to use the read option effectively and give Flash enough time to find Steele deep down the field to keep up with Kentucky.
#7 Texas @ #2 Oklahoma State
Tuesday, March 21st, 9 P.M. CST on Twitch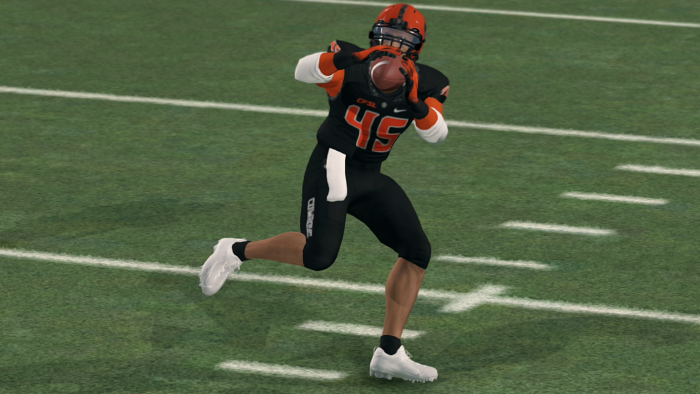 This is another rematch from the regular season. The first time these two met the Cowboys defeated the Longhorns 51-0 with the mercy rule being enforced. That rule is unlikely to come into play this time around. Texas will have to mix up their game plan from their last game, as the CFSL's leading rusher Killian Dunn was held to just 23 total yards in their matchup on February 13th. Texas's dynamic duo of wide receivers Quinn James and Elliott Griffin were held to a total of three receptions and 41 yards (this all coming from James as Griffin did not record a single catch). Oklahoma State was also in the backfield constantly and recorded seven sacks, which will again be an issue facing the aggressive defensive line from Oklahoma State. The Cowboys' wide receiver trio of JT Cass Jr., Dakota Ali, and Steven Rodriguez have been electric all season, and the defensive secondary of Texas will have to respond better in this revenge match. Expect a much closer, back-and-forth game on Tuesday.