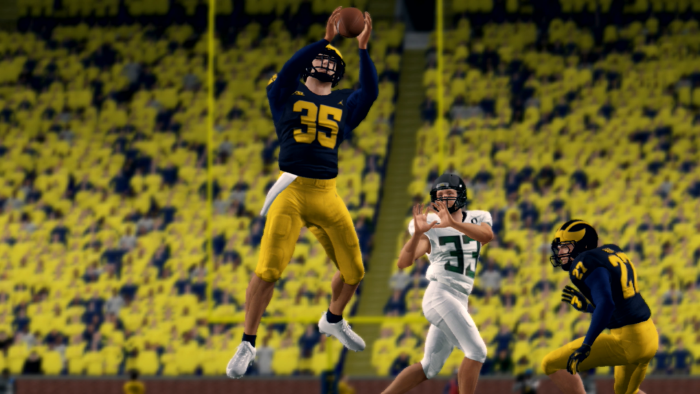 By: Cole Mantell (@ColeMantell)
The Quarterfinals are here for the CFSL playoffs! With eight teams remaining, not only will these next few weeks test teams' stars, but their depth as well. You can't go far without help outside of the spotlight in the CFSL. So let's take a look at eight overlooked players who can make an impact.
Michigan MLB Haden Grant
Michigan's offense has come as advertised this season. Despite good numbers, their defense has flown a bit under the radar. There are stars like ballhawk Daemon Ike, but the real star on this defense has been as overlooked as the defense itself. This, of course, is linebacker Haden Grant. Grant has quietly led the Wolverines in tackles and has been effective in stopping the run. Grant may not have crazy TFL/sack numbers compared to other linebackers, but he is the kind of player every playoff team values: a hard-hitting MLB who racks up tackle numbers. Look for Miami to avoid #35 when they can Monday night.
Miami CB Tom Reis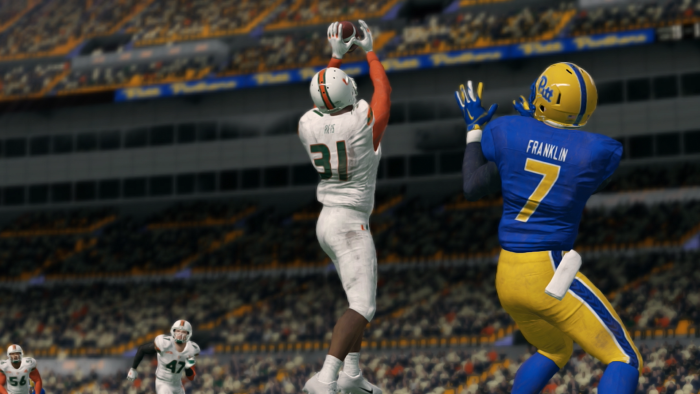 Miami has been one of the flashiest teams this season. Every game has been packed with highlights of freshman QB Mateo Walker making a crazy throw or one of the many defensive talents getting a bone-crushing sack. With this much talent on both sides of the ball, many Hurricanes have become household names. However, one of the less talked about pieces has been Tom Reis. Reis is top five in the CFSL in pass deflections as he has locked down some of the best wideouts in the league. Despite having a great season, Reis has received little acclaim. Part of that is due to Reis having fewer interceptions than other CBs (and even a few of his teammates). Miami AD Joe Gates might prefer the lack of attention to his lockdown corner as other teams prepare for the Hurricanes. Reis will be a major factor Monday night against Michigan's heavy pass offense.
Eastern Michigan WR Freddy Chen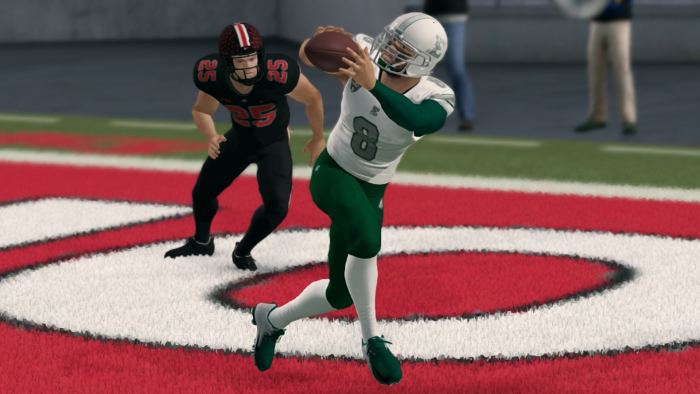 For a team that has spent most of the season on Youtube, Eastern Michigan has a lot of players the wider CFSL is just learning about. The exception to this is QB Ludwig Friedman, the only MAC player to get nominated for a major award this season. Part of the reason for this is his reliable target, Freddy Chen. Don't look now, but Chen is 12th among all CFSL players in receiving yards this season, despite playing one less game than most of the CFSL. The EMU offense will face its biggest defensive test Monday when they head to Florida State. Chen may just be the x-factor to keep the dream alive for the Eagles.
Florida State WR Blake Elder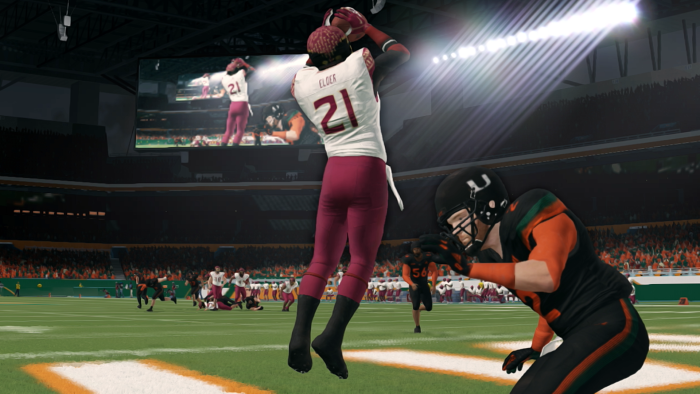 For as much love as Pablo Thompson has gotten this season (and it is well-earned), he isn't the only 1000-yard receiver for the Seminoles. Elder has benefitted from Ravenhill's good work in the FSU offense and their willingness to stretch the field. Presumably, EMU will put its best cover corner on Thompson Monday night. This could free up Elder to make the big plays needed to win this game. Or Thompson might just Moss the EMU defense too, as he has done to many this season.
Georgia QB Ray Flash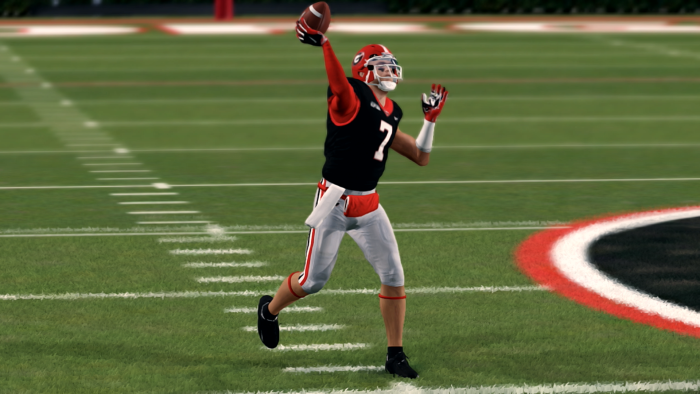 A quarterback on here? Really? Well, despite their success so far, Georgia might be the only team left that hasn't had quarterback play lead the offense. Coming into this season, most analysts (myself included) felt Flash had potential, but needed more help on offense in other places. This year Flash got just that and he has been making the most of it. He is currently fifth in the CFSL with a 154.8 QB Rating. He will need to be stellar on Tuesday night if the Bulldogs want to upset the CFSL's number-one team.
Kentucky CB Alexander Kirsch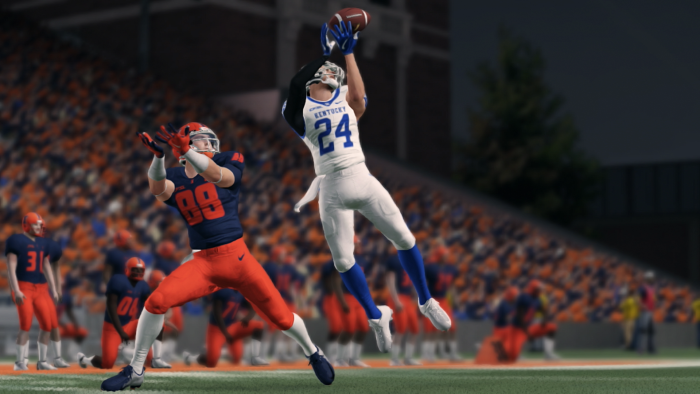 For a team with so many stars, it is hard to find someone people aren't talking about, but Kirsch is the best answer to this question. Of the eight remaining playoff teams, none have a player with at least 10 PDs and 3 interceptions. That is, except for Kentucky. While Kirsch won't get as much love as the guys with more interceptions, or as much fear from opposing WRs as those with more PDs, the all-around defensive back enters Tuesday's game against Georgia with a solid resume and a chance to play a bigger role.
Texas HB Killian Dunn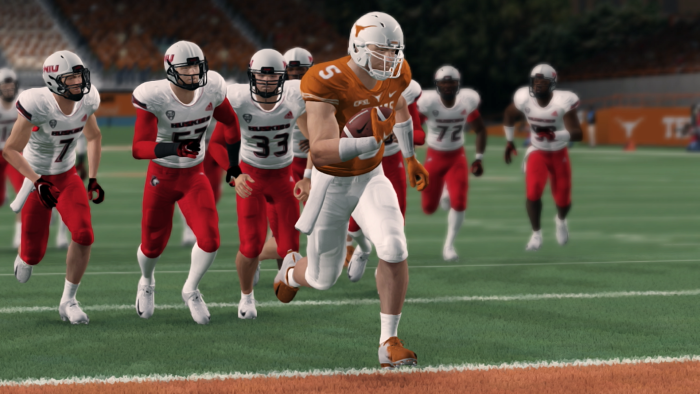 Dunn is the most well-known name on this list, but very few seem aware of just the kind of season he is having. In this era of the CFSL, it is very hard to find a player with 1000 rushing yards in a season. Dunn needs only nine yards to hit that mark. Dunn has a chance (along with Georgia HB Toby Knerr) to go much further than 1,000 yards depending on how far Texas goes in these playoffs. While Dunn might not be able to crack the CFSL all-time top five for a season rushing, he certainly is living up to the hype he has earned and then some in a pass-happy league.
Oklahoma State OLB Tymundus Bell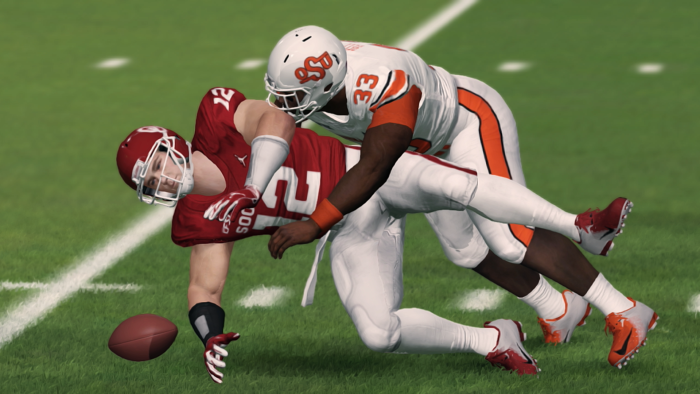 Despite leading the Cowboys in tackles, it was Wysinger, not Bell, who was nominated for Defensive Player of the Year. Bell is in the midst of a career-best season. He is 20 tackles away from breaking Oklahoma State's single-season school record tackle of 102 (Greyson Davis, Season 9). If the Cowboys make it back to the CFSL Championship, Bell likely breaks that record. Not only would that be an incredible individual honor, but it could be the extra push the Cowboys need to repeat.