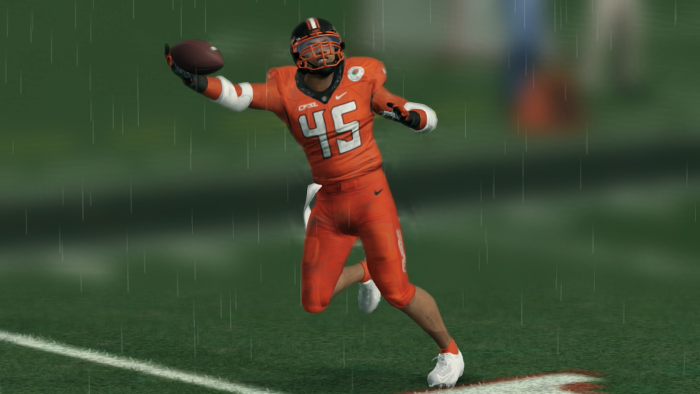 By: Michael Buck (@Hornsnation)
With the national championship game on the horizon, we caught up with Adam Smith, the AD of Oklahoma State, to ask him about his preparation for Kentucky and how he is handling the pressure and stress leading up to the game.
Q: How do you prepare your team for a formidable opponent?
Smith: Myself and the other coaches spend a pretty decent amount of time re-watching opponents' games, figuring out tendencies, and then discussing what we think we can do to counter those. Lots of sims (practices) help! They get us dialed in as to what kind of game plan we're looking to run. I'm very fortunate to have a great group on my staff and in my locker room, so come game day, I'm 100% confident that they are all mentally ready and hyped for that game. And a little smack-talking never hurt!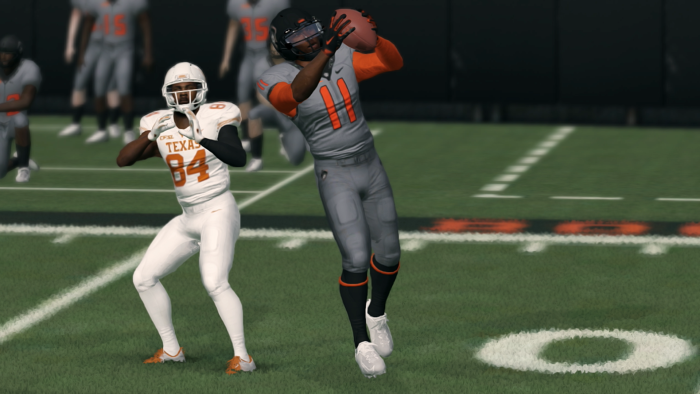 Q: How do you handle pressure and stress as a coach in this championship game?
Smith: It's like I've told our locker room all season. If we want to continue to be champions, we have to continue to conduct ourselves like champions emotionally, [and] mentally, and I think everybody else has come on board with that way of thinking so that helps to take some of the stress and anxiety out of the game. But… honestly, you can't help but have a little anxiety [about] a big game like this. I don't think it would be normal if you didn't.
Q: Most of the league picked these two teams in the final, do you feel any pressure from that?
Smith: This entire team has felt pressure all season. I think anytime that you come back after a national championship year, there's an extra amount of pressure on that team. That being said, the goal was always to get back to that national championship game no matter who we had to play and who we had to be in that pressure was put on [us], and I think this team has answered the call.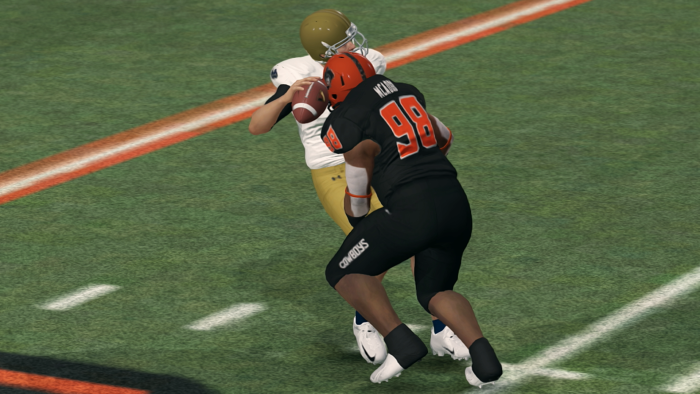 Q: What is a player you are worried about on the opposing team?
Smith: I believe Moses King is the key to their offense, and if we can keep him in check… we can win this game. If we can't get the pressure and the hits on King, it could be a very long night.
Q: Who on your team can be that X factor?
Smith: I would say the special teams could be the X factor in this game. Ricky Hammer has quietly had a phenomenal season returning kicks and wasn't even our main kick returner at the start of the season. So I would say Ricky Hammer and the Cruz missile could be the X factor once again.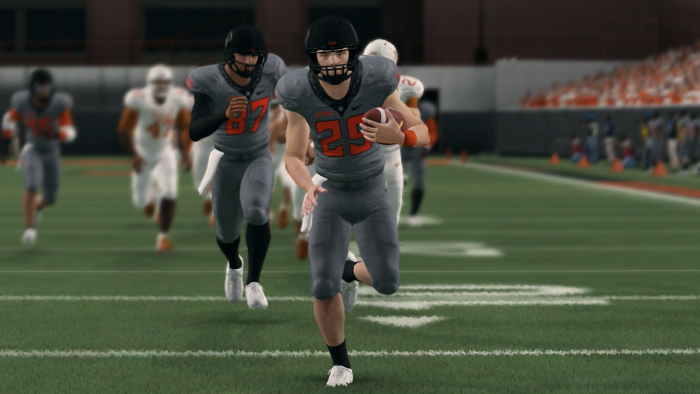 Q: How excited is your locker room for this game?
Smith: These guys have been chomping at the bits since the end of last season to make a run for back-to-back trophies, and I believe they are more excited this season than they were last season.
Q: What is the message you are telling your team before this game?
Smith: Stick to your job. If every person on that field does their job, then we get to hold that trophy up at the end of the game. We've been here before, we know what to do. Let's just get out there and do it.
Oklahoma State plays Kentucky in the Season 16 Championship Game on Monday at 7 P.M. CST on Twitch.