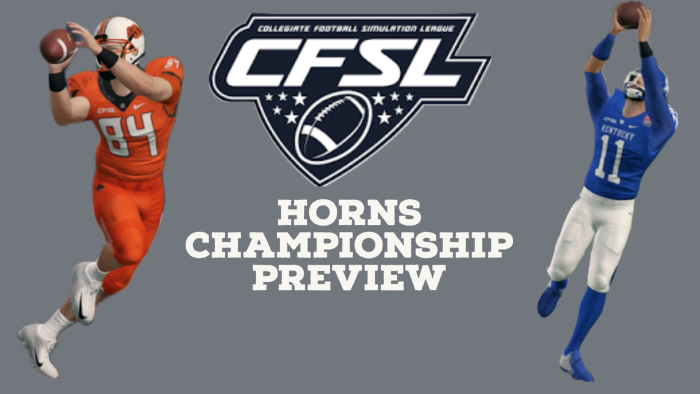 By: Michael Buck (@Hornsnation)
The CFSL Season 16 Championship game is set to feature the Oklahoma State Cowboys take on the Kentucky Wildcats. This will be a rematch of their encounter in Season 14, where the Cowboys triumphed over the Wildcats, 21-13. Both teams have come a long way since then. Here's a preview of what to expect from both sides in the upcoming match.
Kentucky Wildcats have been in great form this season, with an impressive 12-0 record. Their star quarterback Moses King has thrown for an astounding 5,274 yards, 44 touchdowns, and a passer rating of 167.2. King has been the driving force behind the Wildcats' high-powered offense, which ranks among the top in the league. However, the Wildcats' running game has been less impressive. Kentucky HB Taylor Copley leads the team in rushing yards with just 581 yards.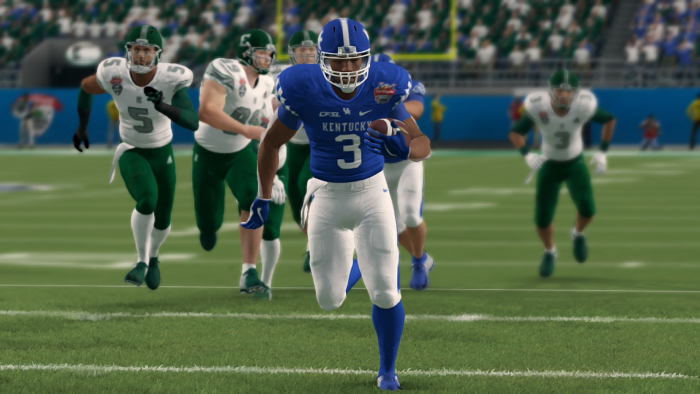 The Wildcat's defense has been a standout unit, with several players recording impressive stats. Ryan Schultz leads the team in tackles with 120. Smoke Wyatt has nine passes defended and 3 interceptions to his name. Israel Jordan Ward and Jackson Miller Sr have combined for 58 tackles for loss and 33 sacks, making it difficult for opposing offenses to gain ground.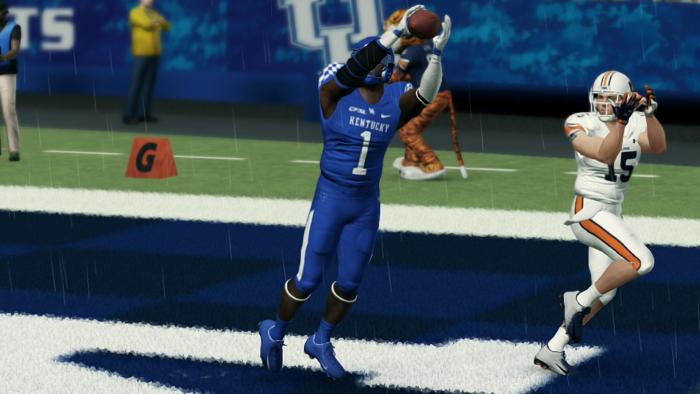 The Oklahoma State Cowboys have also had a successful season, with an 11-1 record. Their offense has been impressive, with quarterback Ryan Moreland throwing for 4,890 yards and 39 touchdowns. The Cowboys' running game has also struggled, with running back Jordan Hammer rushing for 601 yards and four touchdowns. The Cowboys will need to lean on wideouts JT Cass Jr and Dakota Ali, who have combined for 202 receptions, 2,797 yards, and 21 touchdowns. If you are a fan of Waffle House, they have a combined 179 pancakes.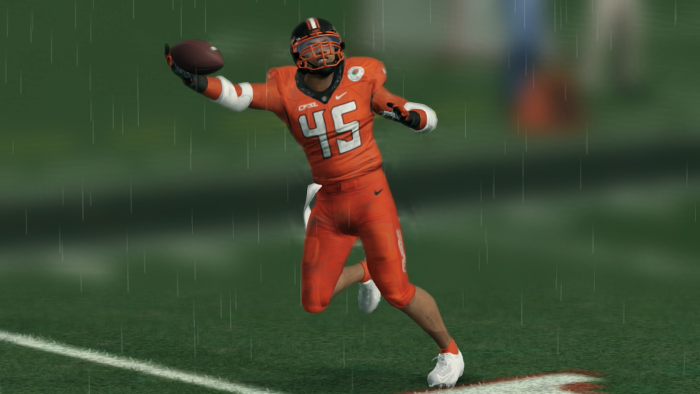 Defensively, the Cowboys have been solid, with linebacker Tymundus Bell leading the team with 100 tackles. Defensive ends Ezra Rogalski and Les McAdoo have combined for 108 tackles for loss and 52 sacks, making them a formidable force to reckon with. Tyrone Wysinger leads the team with six interceptions.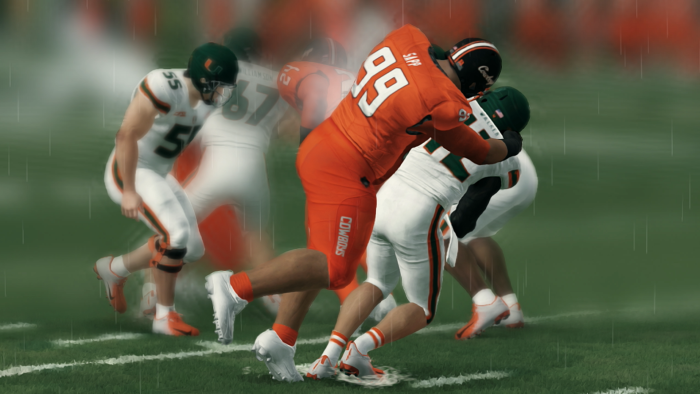 This championship game promises to be a closely contested affair. The Wildcats have a potent offense, but the Cowboys defense has been one of the best in the league. On the other hand, Oklahoma State's passing game was exceptional, but the Wildcats' defense has been equally impressive. It will ultimately come down to which team can execute their game plan better and make the most of their strengths. This is the championship game that everyone in the league was looking forward to. Can the Cowboys repeat or will Kentucky win their first title?
Prediction
This game has all the makings of a classic championship encounter. Both teams are evenly matched, but the Wildcats' offensive prowess and solid defense should give them the edge in a closely contested game. Give me the Kentucky Wildcats to win 28-24.