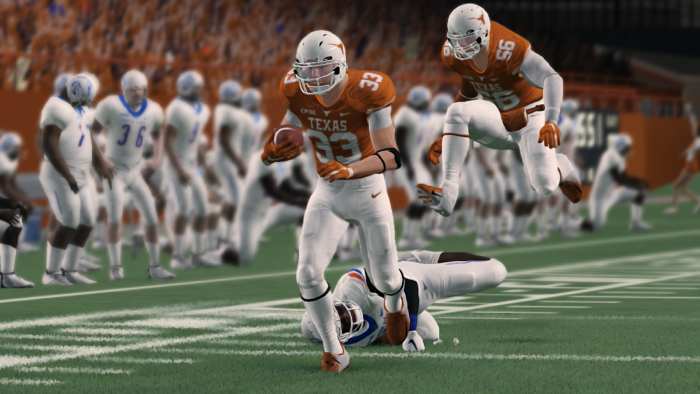 By: Michael Buck (@Hornsnation)
Dear CFSL colleagues and friends,
It is with mixed emotions that I stand before you today to announce my retirement as Athletic Director of the Texas Longhorns. It has been an incredible honor to serve as AD of such a storied program, and I am so proud of everything we have accomplished together.
When I first began coaching at LSU in Season 2, I could never have imagined the journey that lay ahead of me. We had a humble start with a 2-2 record, but we learned from our mistakes and kept pushing forward. It wasn't until Season 5, at Texas, that we truly hit our stride. With a record of 9-1, we won the National Championship, and it remains one of the greatest moments of my career. While my coaching career had become a roller-coaster with different coaching stops at NIU, USC, South Carolina, Oregon, Michigan, LSU, and Texas, I am extremely thankful for all the players that I had the opportunity to mentor.
Throughout my coaching career, I have been fortunate to work with some truly exceptional athletes, including Hall of Famers Ray Tatum and Jimbo Smithers. These two players were not just talented on the field, but they were true leaders and inspirations to everyone around them. I am so grateful for the time I spent coaching them, and I know they will continue to make a lasting impact on the CFSL for years to come.
As I move into retirement, I want to assure everyone that I will still be involved in the league as a player and sometimes a coach. The CFSL has become a second family to me, and I am not ready to say goodbye just yet.
Before I close, I want to take a moment to thank Mike Peters, Allan, and Pack for all they have done to help me become a better AD. Their guidance and support have been invaluable to me, and I will always be grateful for their friendship.
In closing, I want to express my gratitude to all of you for making the CFSL such a special place. It has been an honor to serve as Athletic Director, and I will always cherish the memories and friendships I have made along the way. Thank you all for your support, and I look forward to seeing what the future holds for the Texas Longhorns and the CFSL as a whole.
Hook 'EM