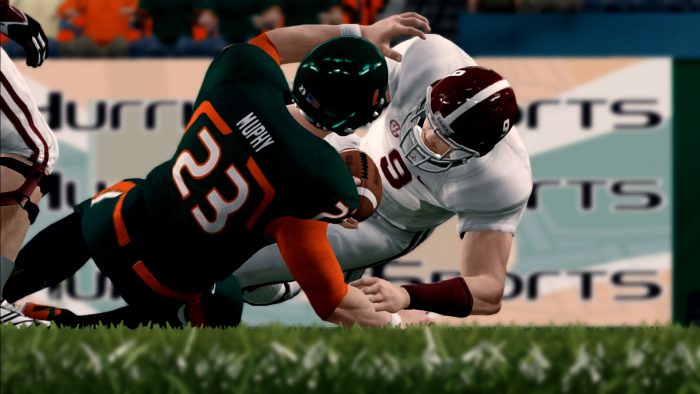 By Nate Muprhy (@Bigmurph)
As another year in my life has gone by I sit and look back. There have been a few changes in my life in the last 365 days. One of them is a new position at my current job that has made my life outside of the CFSL a little hectic and crazy. But because of this, I wanted to sit down and write a thank you letter to Mike, Austin, and the entire CFSL for being a constant escape from the crazy real life that never goes away. No, this is not a goodbye letter or anything like that. But something I feel like I want and need to do because this has been such a great thing for me. 
I joined the league at the very end of Season 9. I came in just in time to see the Hurricanes win their National Title. I was then fortunate enough to join them in Season 10 as a freshman DE. We won another conference title and made a push in the playoffs. It was a great first season in the CFSL. Not only because of the team but also the locker room that I was a part of.
In Season 10 Mike took a chance and added me to the broadcast group. This may be the best thing that has come out of the league for me. I mean sure, you guys all love Cole more than me for whatever reason, and I guess I'm okay with that. Okay, I'm definitely okay with that because Cole is a great broadcaster and a great friend and I'm… happy for him… that was hard. But back to the point. Broadcasting is something that I have always very much wanted to do. I often think back to my days at WVU all those years ago and wish that I would have done things differently and gone into Broadcast Journalism and given myself a chance to do this for real. 
That ship has sailed, however. But again, thanks to Mike I am able to at least live that dream a couple of times a week here in the CFSL. It might not pay the same as Fox or CBS or NBC, but let's face it, I'm none of those guys we see on TV so I get it. The fact that you keep allowing me to do games is enough really. 
And then there is everything else that goes on in the CFSL. The chance to get to be connected to so many great people that otherwise I wouldn't have the chance to be. The interactions in league chat and in the locker rooms. The joking around in chats and the banter pre and post-broadcasts. I have made more friends here in a couple of years I've been around than I have in real life since I graduated college. 
So as I take another step closer to 40 I just want to say thank you Mike for everything. Thank you, Frosty for all the work you do week in and week out. Thank you to all the ADs that have been a part of my journey since Season 10 for either recruiting or helping me along my AD journey or both. Thank you to the broadcast group that I have worked so closely with over the past few seasons. And thank you to the entire CFSL for allowing me to tag along and making my evenings an escape from reality even if only for a couple of hours. I'm looking forward to many more great seasons and great years in this league.