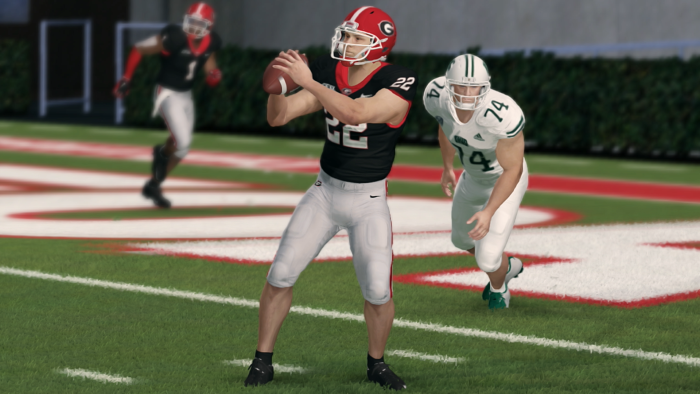 By: Cole Mantell (@ColeMantell)
A MAC player has only won a major on-field award twice in CFSL history. So when Ludwig Friedman joined that exclusive club last season, it turned heads. Friedman was the #23 recruit in the nation in his freshman class (per the CFSL Recruiting Service). He certainly wasn't an under-the-radar player before coming to Ypsilanti. But of the historic Season 16 freshman class, it was Friedman, not any of the 22 recruits rated above him, who took home the prestigious Freshman of the Year Award.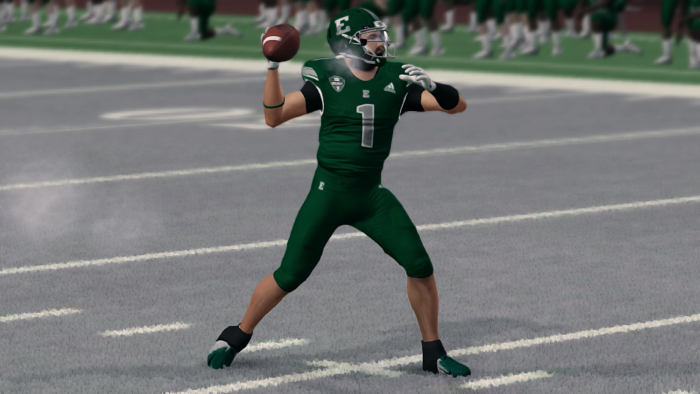 The mind behind this offense was Brandon Vieyra. After starting as the Defensive Coordinator at Wisconsin, he moved and joined CFSL Hall-of-Famer Houston Freeman's staff at Oklahoma State. Vieyra has been an AD candidate for some time, famously in the running for a few jobs in the last few seasons. However, it was his season at Eastern Michigan that made him the top candidate in the country. That'll happen when you take a MAC team farther than ever before in CFSL history.
At the start of Season 16, Eastern Michigan was seen as an offense that could be the one to shock a Power 2 team. However, what fueled Eastern Michigan's remarkable run over say, Bowling Green? The adaptability of both the offense and defense. Eastern Michigan's Season 16 Air Raid excelled. On defense, EMU ran a 4-3 defense that was unusual in the pressure it generated compared to the more popular 4-2-5 last season. When asked, Vieyra responded, "Every good coach will find a way to utilize the talent they've got in the way that works best".
Vieyra, like most new ADs, isn't saying much about what elements of said offense he'll bring to Athens. But something Georgia fans can expect, especially after an excellent transfer recruiting class (that included Friedman), is some high scoring.
In Georgia's two seasons in the CFSL, QB Ray Flash had thrown 50 or more passes in a game twice. In Ludwig Friedman's freshman season, he threw less than 50 times in a game only twice. One of those games was cut short thanks to the mercy rule. Vieyra deferred if this was the plan moving forward. "It's a whole new roster for me to figure out," he said.
Let's take a look at that roster then. Assuming Friedman is the starter at UGA next season, his offense will indeed be about as potent as in Ypsilanti. Toby Knerr comes off an All-American season at HB. The team now has three elite wide receivers. This is already the most talented offense in the young history of the Georgia Bulldogs. Even if Georgia isn't passing all the time, which Vierya alluded to in our conversations, Georgia will be one of the best offenses on paper in the CFSL next season. Full stop.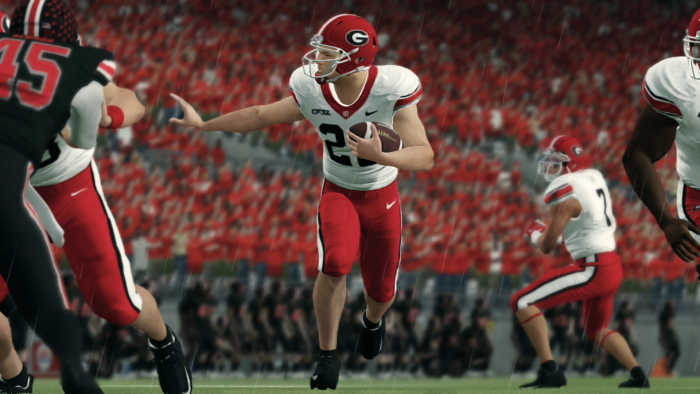 The defense is where things get tricky. The Bulldogs are certainly still impressive on defense, with elites and five stars at every level. However, notable holes at free safety and defensive tackle will need to be addressed this off-season.
This team is built very similarly to Eastern Michigan last season, and at the time of writing the team has two scholarship spots open to finish the offseason.
Georgia seems as good as it has ever been with Vieyra in town. This is easily their best roster on paper. But with that comes expectations. Kentucky is still in their division. They will also have to play Alabama, maybe the most pass-happy team in the CFSL last season. In this new era, Georgia is well positioned, but now the Bulldogs enter new territory: Entering the season with high expectations.