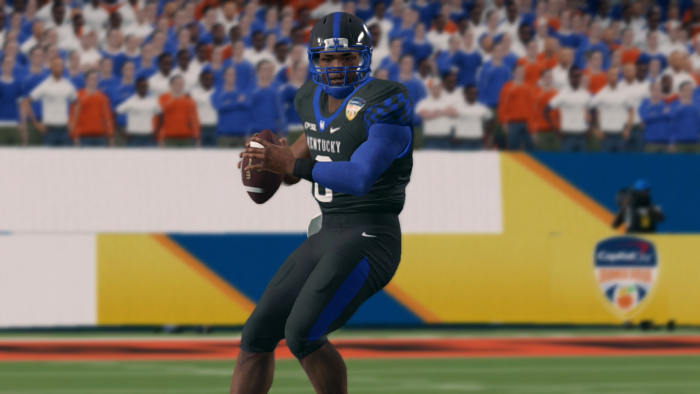 By: Cole Mantell (@Cole Mantell)
Is Moses King the best CFSL QB of this era? There are other contenders, but King finished his first season at Kentucky with an Offensive Player of the Year Award, All-American nomination at QB, 3x Selection as Offensive Player of the Week, and adding on to all of that is now two Fan of the Year awards for the QB turned AD.
New Kentucky AD Derek Hawkins, the man behind now both the electric QB and intimidating defending champions, knows the pressure is there. "Probably more than the other first-year AD. I have the most pressure. I am leading last year's champions. I talk a lot and I still have cyborgs on my team. It is both a blessing and a curse to join a team as talented as the Wildcats, with different challenges compared to taking over other teams."
What is one way Hawkins can separate himself from the past success of two-time AD of Winner Devan Davis? The obvious answer is in the game planning. A lot has been talked about with the Missouri playbook winning two championships in a row now. However, for Hawkins and his new staff, that won't come into play. The playbooks are widely believed to be gone well before Kentucky picks 20th in the Playbook Draft. The simple fact is that by drafting this far back the staff at Kentucky will have to have plenty of fallback options available. Kentucky in their history has preferred the spread like many teams, but whatever playbook Hawkins chooses will chart a new path as the 2nd ever AD of the school.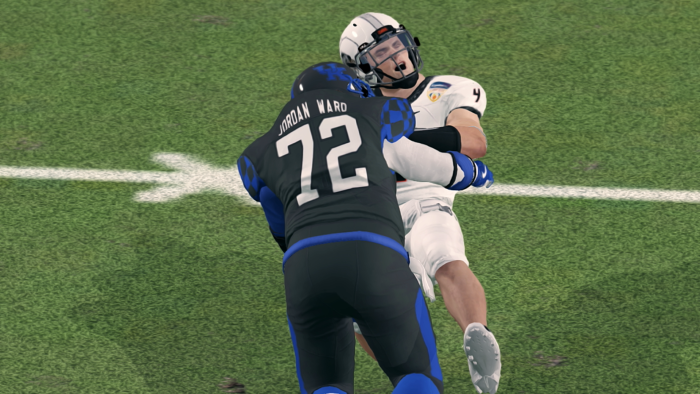 Kentucky finds itself now well in the bluebloods. Entering their fifth season, the Wildcats have the all-time highest winning percentage of any team in CFSL history (78%). Along with Oklahoma State, the two giants of this era enter a new era with a lot more uncertainty. Both now have new ADs, and with an epic championship behind us, both are recent first-time National Champions. It made too much sense for the two to open Season 17, a game that already is highly anticipated even before we know the final rosters of both teams.
"I think both teams look different but still have valuable pieces that will make this game intriguing. Both are picking at the bottom of the [playbook draft] so I can see kinks being ironed out. Ryan vs Moses is always intriguing."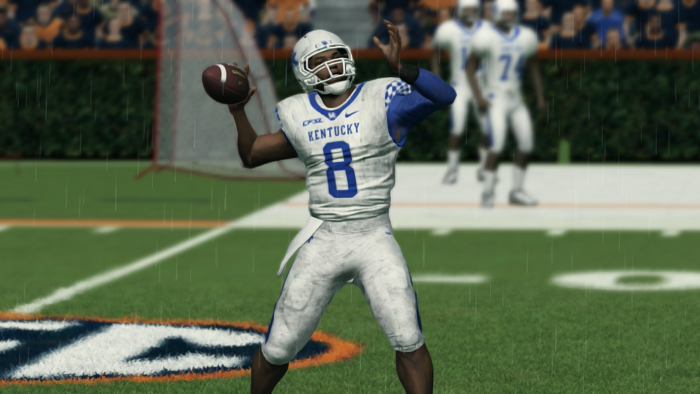 Hawkins was coy when it came to what direction he has planned for Kentucky, but this season should tell us a lot. Including Moses King, Kentucky has nine Seniors and twelve upperclassmen total. Kentucky has the highest-rated roster in the CFSL, but their age will catch up to them as soon as this season as they fill holes where they appear. Some analysts in the CFSL last season mentioned how game-planning as Kentucky might be easier due to how talented the roster was. Well, starting this season that will change with the new era and new rules. Kentucky has enjoyed excellent staff recruiting at the top of the CFSL, and the results have shown it.
The difference now isn't that Kentucky still won't be one of the best. Or even Kentucky will have a tougher time adapting to this new era than any other staff. The difference is that for the first time, Kentucky will be doing it without Devan Davis. While other teams have been defined by one person, no team except maybe Oklahoma State has been as defined by one person as Kentucky has with Davis. That is going to be Hawkins' biggest challenge. Not winning, which with the current roster should bring those kinds of expectations. But building a legacy of his own. However, if there is one thing Hawkins (and Moses King) has done in his career, it's break expectations wide open. For anyone else, this might be an insurmountable challenge. For Hawkins and company, it's an average Tuesday. And that's why he was chosen to be the next Kentucky Athletic Director.