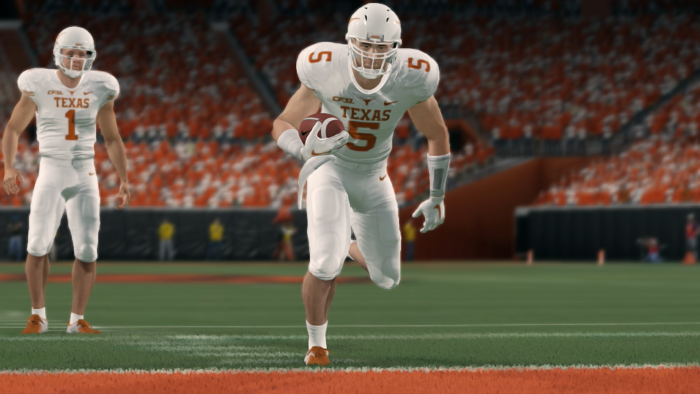 By: Cole Mantell (@ColeMantell)
"Oh man is there a bad BBQ?"

"There is no BBQ like Texas BBQ though."

"I'm a rib guy myself. There is no bad way to have ribs. Dry or wet I am 100% down to clean some rib bones and get messy."
For someone who has spent almost his entire CFSL coaching career in the Midwest, new Texas AD Justin Duke might already be a fan favorite with quotes like that. Justin Duke joins new Georgia AD Brandon Vieyra as the other MAC Head Coach making the jump to the Power Two. Originally part of the Pittsburgh staff, Duke led Bowling Green to a playoff upset over Oregon and now takes over a Texas team in transition.
The names need no repeating. Texas has two of the top 5 QBs in CFSL history, and Kohko's success arguably makes it 3 of the top 10 or 15. That's the situation Avery Ware stepped into last season. For a team with five conference titles and a National Championship in Season 5, winning two playoff games might not even rank in the top 10 of the Longhorn's previous 14 seasons in the CFSL.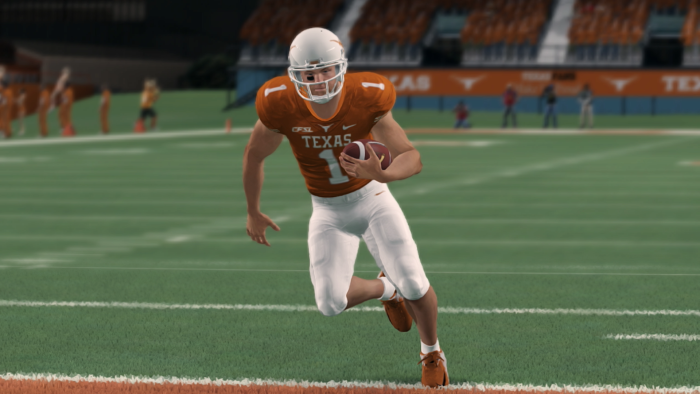 The history and expectations of the school will always be sky high. So what works in Duke's favor? In his lone season running the Bowling Green program, starting QB Leisa Pink set program records in every major passing category. For a team that came into the season projected to be great on offense, Duke delivered and then some. If it wasn't for Eastern Michigan's historic run with Ludwig Friedman, Pink might have been the Freshman of the Year instead.
Bowling Green won a playoff game as well, the first time two MAC teams have won a playoff game in CFSL history. Duke might not have the flash of the offense Vieyra ran, but he still was an Air Raid playbook coach and that did wonders for the passing game. The difference now is, with no offense to Fred Thomas who was great in his own right, Duke inherits what might've been a top 5 rushing attack in the CFSL last season. Both Killian Dunn and James Stanton return to the Texas runningback room. Add Ware to that mix and Texas has a leg up in offensive game planning compared to other teams with holes to fill right now.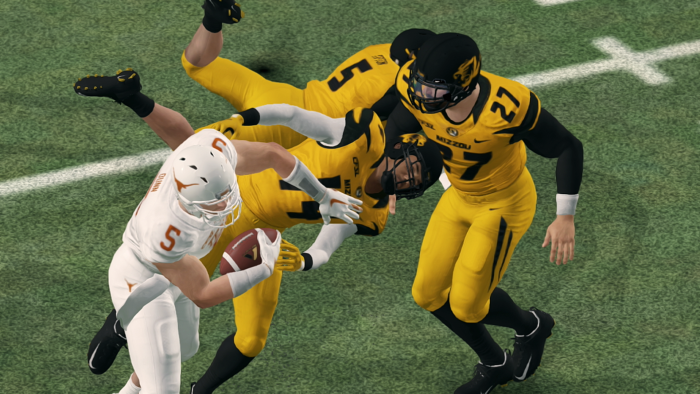 The stability of this is not lost on Duke. "The obvious answer is balance. There aren't many teams that can achieve balance with the rosters they have." He later adds, "I don't want to give away too much but we already have been testing several playbooks in anticipation of doing whatever we want."

At least on the surface, this reads like an indication Texas will run the spread again, something they have done almost their entire CFSL existence. Considering past successes, that seems even more likely. Duke took notably fewer transfers this offseason, especially from his former school of Bowling Green. This is another showing of the stability Texas has.
At time of writing, including one coach addition, Texas added six from the portal in the first phase of the offseason. While Bowling Green is well represented in the new faces, Duke also seemed to indicate he wanted the team to go younger. The team still has a few open spots, especially on defense, so Texas will likely enter recruiting with an emphasis on that side of the ball. For a team with as high expectations as Texas, the start is judged just as much as the on field play. So far, so good, for the fans in Austin.