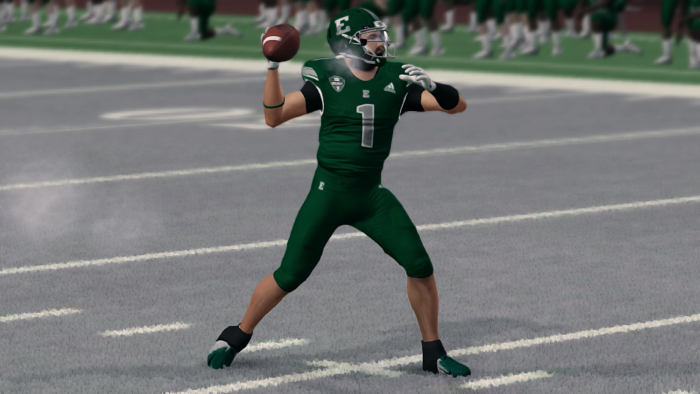 By: Ryan Moreland (@ryanmoreland)
Every AD and coach wants to think that they put the best class together. However, only great off-seasons can make this list. Here are the ten best off-seasons from Season 17.
Note: This is based on who was officially signed to the team at the time of the writing. As recruiting is still going on, that is subject to change.
Honorable Mention – Pittsburgh
I wanted to include the Panthers because they were so very close to making it on my list. Pittsburgh was aggressive in the transfer portal and grabbed some absolute studs. The addition of SS Jordan Lyall and DE Mike Donlin will give the defense a big boost. However, the piece that has AD James Bayse salivating is HB Derek Eldridge. Last season Pittsburgh committed to the run more than perhaps any other team. Now they have one of the best backs in the league. That should pair nicely with a playbook that gave Oklahoma State its first-ever All-American HB just two seasons ago. They also added key pieces to the WR room in transfer Jack Keane and incoming freshman Shaud Sanders. Overall, this was a very good class for the Panthers.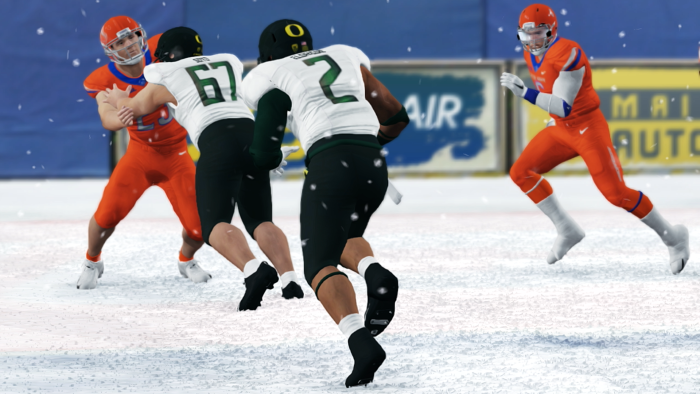 #10 – North Carolina
Like most newer teams, the Tar Heels have had their struggles in their initial years. However, they shouldn't struggle for much longer. North Carolina grabbed experienced defensive talents in OLB Deebo Banks and CB Duke Stover to help on the defense. The addition of WR Gunny McGuire should help Junior QB Ayden Martinez a lot. To add to these transfers, UNC also landed three top-28 prospects in CB Craig Smith (28), HB Nick Cal (20), and Willie Davis (6). Davis was the third-ranked safety in a class that was exceptionally deep at the position. This was a great class and one that should make the Tar Heel faithful excited for the upcoming season.
#9 – Oklahoma State
The Cowboys had another strong showing this offseason. They added a lot of talent at the WR position with the additions of transfers Jaxson Bugg and Devonte Hayes and recruit Billi Hendrix. Devin Rudisell fills a big hole at the MLB spot and was a force last season. Two of their recruits, TE Clark Stiles and SS Chet Owens, were the top-ranked prospect at their position. The Pokes filled the few holes they had and added plenty of depth. Overall, this class should keep them on the hunt for a second title.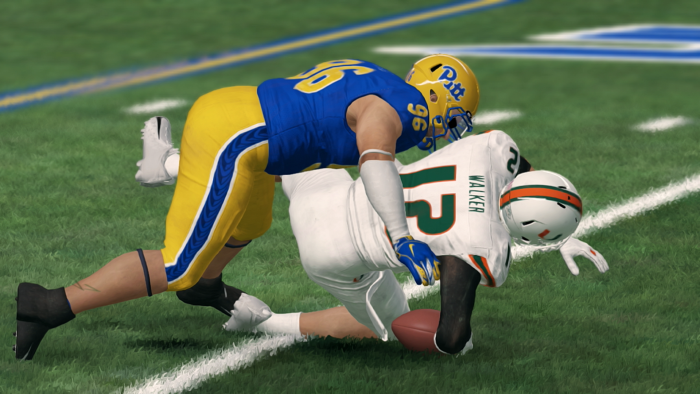 #8 – Texas
Justin Duke should be proud of the class he put together in his first season as an AD. Duke landed a stacked transfer class, all of which made the jump from Bowling Green to join him. In the recruiting window, they added some nice depth and one real standout. SS Dakota Ryans was the 34th-ranked player in the class and the fifth-ranked strong safety. This was a nice class on top of an already talented roster. Now let's see what Duke can do with it.
#7 – Michigan
The Wolverines are no stranger to this list and they made it back once again. They achieved this by attacking the MAC in the transfer portal, landing HB RaQ Rhodes, FS Maverick LeBlanc, and CB Ray Smith. Their stacked transfer haul also included former Boise QB Topher Foreman and former Oregon SS DJ Sutton. The portal is where Michigan did most of its work, but it still had a decent recruiting class as well. Defensive End Archer Fox is the 38th-ranked recruit and now calls Ann Arbor home. They also landed a pair of linebackers (five-star Danny Ringer and three-star Biff Beardsley) and four-star HB Bucko Bonds. Aaron Ike should be doing just fine in his second year at Michigan.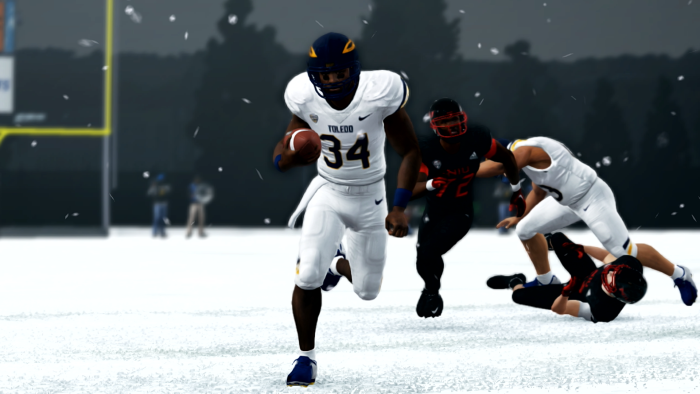 #6 – Alabama
Alabama seems to always have great recruiting classes and this year was no exception. They landed some big names in the transfer portal to start it off. HB Tank Lionhart was a standout last season at Ohio and looks to continue that with the Tide. They also got perennial All-American Ryan Schultz and ball hawk Alexander Kirsch. Those names alone would make for a decent class, but Alabama wasn't done yet. This freshman class included five five-stars, which is tied for most of any school this season. Three of the five made the CFSL's Top 50 recruits. They were #27 Kyle Jones, #14 Tyleek Tyree, and #4 Tatum Quirk. Add in a pair of four-star defenders and three-star depth players and this is one stacked class.
#5 Miami
This was another team that did a great job in both the portal and freshman recruiting. The Hurricanes scooped up names like WR Tyson Steele, CB Noah Shaikh, DT Daniel Winston, and HB Gabriel Zeigler in the transfer portal. They followed that performance up with a deep and talented recruiting cycle. They joined Alabama as the only other team to land five five-star players. However, unlike Alabama, four of those made the CFSL's Top 50 Recruits. FS Jim Morris (32), SS Jamal Davis (31), HB Tyrone Blake (19), and MLB Nathan Reno (17) all took their talents to South Beach. This was a truly deep and talented class to add to an already stacked roster. Watch out CFSL.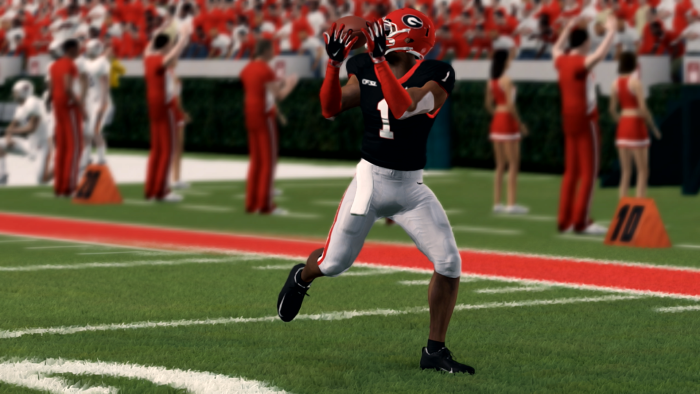 #4 – Boise State
This is where the rankings get tough. Four teams had absolutely monster hauls this off-season. I think you can make a strong argument that any of the four is the best in the league. However, Boise will come in at the fourth spot in my rankings. After a disappointing season, Clutch was looking to shake things up and he was more than successful. In the transfer portal, he landed one of the best young QBs in the league in Sam Dobbins. Joining Dobbins in the portal were WR Steven Rodriguez, WR Draymond Shakur III, TE Jasper McDonald, DT JasDionne Henry, and CB Silus Ruggs. All six of their transfers are Elites. They followed that up by landing two of the top three ranked recruits. DE Plano Greene (3) and FS Jagger Kash (2) should make an immediate impact on the Bronco defense. CB Gabi Blanco also made the Top 50, landing at #36. Overall, this was an incredible class.
#3 – Florida
The Gators also landed six elite players in their transfer window, most coming from Oklahoma State. Several of these came from Oklahoma State, including WR JT Cass Jr and FS Tyrone Wysinger, who were both All-Americans last season. The rest of the transfer haul was WR Freddy Chen, DE Robbie Legg, DT, Ava Cowden, and OLB Tymundus Bell. They added to this group by grabbing two top-25 recruits in QB Beau Dale (24) and CB Arthur Wilson (7). Season 16 will be long in the review now that Florida has brought in such an exceptional class.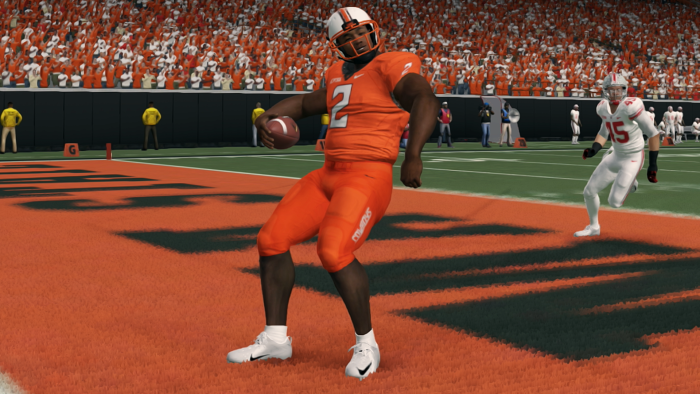 #2 – Kentucky
The Wildcats did lose some pieces after their championship season, but they have rebuilt nicely this off-season. They are one of only two teams to land seven elites in the transfer window. That group includes HB Fred Thomas, WR Elliot Griffin, TE Norm Morrissey, OLB Drake Masters, CB Duke McGregor, CB Brady Boutwell, and SS James Braxton. In freshman recruiting, they also grabbed two Top 50 recruits in DE Dior Washington (42) and JJ Lang (40). Nothing helps a first-year AD trying to repeat as champions like a stacked class like this.
#1 – Georgia
Brandon Vieyra is quickly becoming the golden boy of the CFSL and for good reason. After an unprecedented run with EMU last season he left for Athens, GA. Since he has been there the Bulldogs keep getting better. Georgia joined Kentucky as the only other team to land seven elites in the transfer portal. They did most of their work through the transfer portal. The Bulldogs landed former EMU stars like QB Ludwig Friedman, WR Brandon Oliver, OLB James Horton, and DT Paul Painter. But that wasn't all that they did in the portal. They also got a pair of Oregon standouts (WR Matthew Cherry and DE Lane Thomas) as well as TE Steven Eastridge. In total, the Bulldogs brought 12 players in through the portal. At the time of this writing, they have only signed one freshman recruit, DE John August Smith. Smith ranked as the eighth-best recruit this off-season. This class had 11 players that were five-stars or better. That is most of any school this off-season and one of the many reasons they wound up at the top of this list.