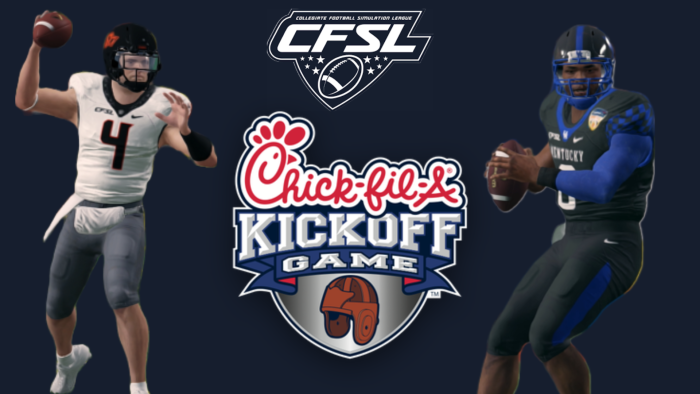 By: Ryan Moreland (@ryanmoreland)
What better way to start the season than a rematch of last year's championship game? Maybe a game between the last two champions would be better? Or what about a game between two of the best defensive linemen in the league? Perhaps a battle between great QBs? Well, this game has all of that and more! The hype for this game couldn't be higher and we are just hours away from kickoff. Let's dig into this matchup of Kentucky and Oklahoma State.
History
These two teams have played twice ever. Oklahoma State took the first meeting in Season 14 with a final score of 21 to 13. The next matchup was last year's championship game. Kentucky came out on top in another close game, 41-38. If the history of this matchup is any indication, the third meeting should be a great one.
On the Field
These two teams are stacked with talent. They both have high-powered offenses and lockdown defenses. Both teams filled the few holes they had nicely in the off-season and look to return to the same (or close to it) level of play they had last season. That is why this game deserves the hype it is getting.
Last season Kentucky held an advantage on offense, while Oklahoma State was the better defensively. It is too early to tell if that will hold true again this season, but my gut tells me it will. Kentucky has one of the best wide-receiving corps in the nation. The Wildcats returned Senior Tyler Amos and Sophomore Ken Dixon III, who both went over 1,000 yards receiving last season. They also added Senior Elliot Griffin, who has been a standout at every stop in his career. Throwing them the ball will be the defending Offensive Player of the Year. Moses King set new CFSL records for single-season passing yards and passing touchdowns last year and looks poised to pick up where he left off. If that wasn't enough, the new addition of HB Fred Thomas also gives them a strong option in the running game, should they want it.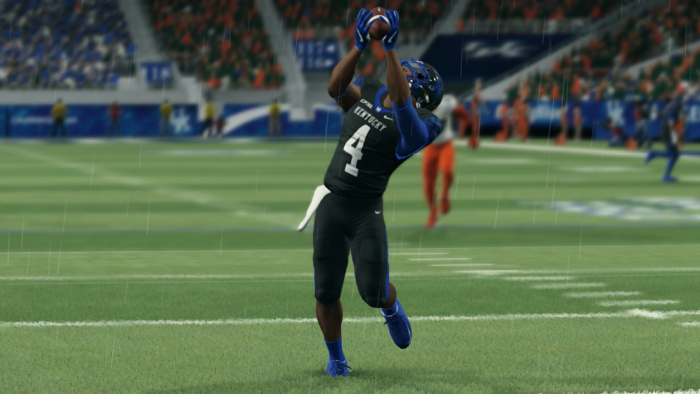 However, even with all that talent, moving the ball tonight may not be so easy. Oklahoma State has a devasting pass rush led by Junior Ezra Rogalski. Rogalski was one sack away from the CFSL single-season record last year (31). That includes five that he had the last time these teams met. Behind him will be the new addition of Devin Rudisell at MLB. Rudisell has 165 tackles over the first two seasons of his career. And the back end of this defense includes names like Max Capone, Gavin Beavers, and Rishaun Rylan. These three have combined for a total of 31 career interceptions.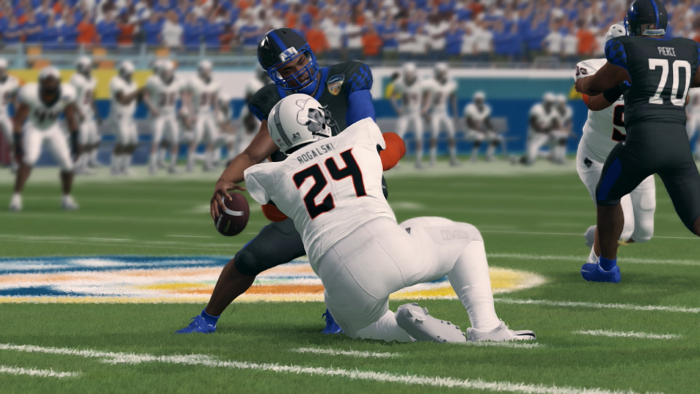 And that is just one side of the ball. That is ignoring CFSL greats like Israel Jodan Ward (who had 28 sacks last season for the Wildcats) and Dakota Ali (who had nearly 1,400 receiving yards as a freshman for the Pokes). There is a playmaker at every position between both rosters. That makes this game incredibly hard to predict. However, that isn't going to stop the CFSL from trying. Here are some thoughts on what the final score might be from around the league.
Predictions From Around the League
45-40 Kentucky, former Kentucky AD 14rdavis
54-38 Oklahoma State, former Texas AD and current Texas AHC Hornsnation
37-30 (OT) Kentucky, Auburn AD ColeMantell
38-31 Oklahoma State, former Oklahoma State AD OKST56
38-31 Kentucky, Georgia AD beatidownb
36-32 Oklahoma State, North Carolina AD DanielGunn