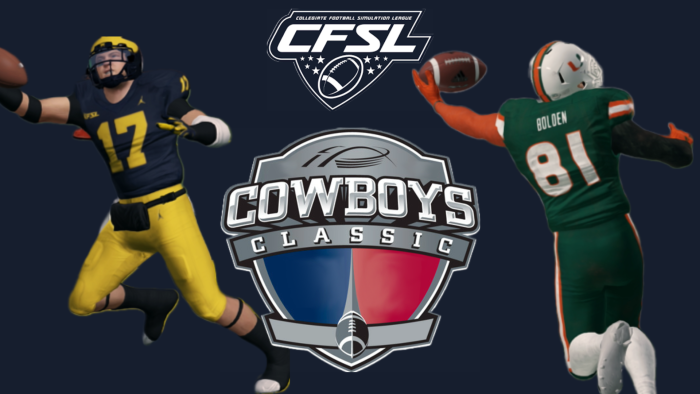 By: Ryan Moreland (@ryanmoreland)
The second game tonight will be a great one. In a rematch of a quarterfinal game in last season's playoffs, the Michigan Wolverines will seek revenge on the Miami Hurricanes. Both of these teams are true contenders, but only one will get to start the season at 1-0. Let's dive in and see if we can't figure out who will start the season off right.
History
Michigan and Miami have met on the field three times. Unfortunately for the Wolverine faithful, Michigan has never come out on top in this matchup. The last meeting, as alluded to earlier, was in the last season's playoffs. Miami came out on top with the final score of 47 to 14. For Michigan, there is more on the line tonight than just starting the season with a win.
On the Field
Miami QB Mateo Walker has no shortage of weapons in his arsenal. The Hurricanes bring back the trio of Deuce Bolden, Demetrius Reese, and Delmas Williams. While Reese and Williams are both great receivers, it is Bolden who headlines the group. Last season Bolden set the third-highest receiving yardage total the CFSL has ever seen in a single season with 1,552. However, Miami wasn't done adding to the firepower. The Hurricanes landed transfer WR Tyson Steele, who had over 1,200 yards in his freshman campaign. Throw in talented TE Kris Keohane and you have an elite-level passing attack.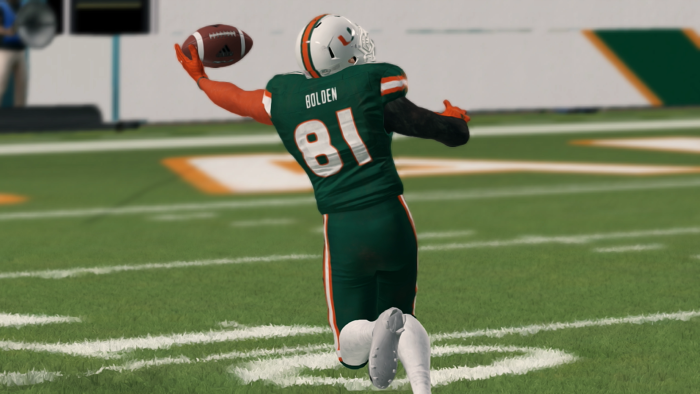 To counter the attack the Wolverines have some ballhawks and quarterback killers. The corner duo of Daemon Ike and Tyler Scally combined for eight interceptions last season. They added safety DJ Sutton to the mix this offseason. Sutton had four interceptions of his own in Season 16. In front of them will be a group of talented pass rushers led by Laci White. White has 45 sacks and 71 TFLs in her first two seasons.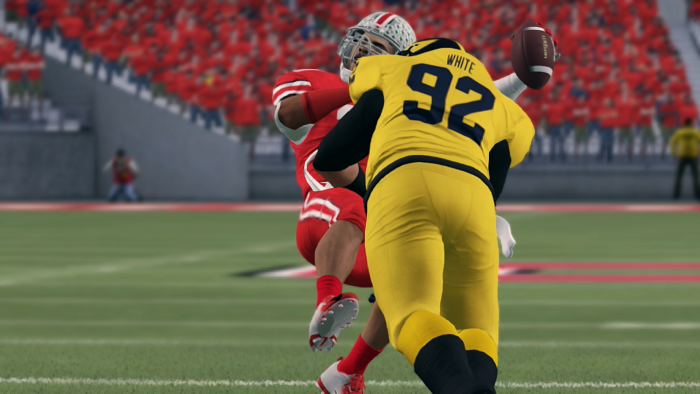 On the other side of the ball, things get more interesting. There is no doubt that Miami has a talented defense. QBs tremble at the mere mention of names like Corey Mucci, Jay Gates, and George Yost. They added another name to that group in transfer Daniel Winston. Winston will be a familiar face to the Wolverines, as he played for them last season. Behind this stellar group are names like LB Candace Navarro, CB Justin Pufall, and S Tom Reis, just to name a few.
Now, Michigan has the weapons to put pressure on this defense. JaMarr Carr leads a group of talented (albeit underrated) group of pass catchers. The addition of MAC standout RaQ Rhodes will help in both the passing and running games. The only question is at QB. This offseason Michigan lost Sam Dobbins to Boise State and took the Broncos signal caller to take the helm. Topher Foreman has the talent to be great but struggled at times last season. This game can either be his coming out party or more ammunition for the doubters. If Foreman can find chemistry quickly with his new weapons the Wolverines can win this game.
Predictions From Around the League
24-21 Michigan, Texas AD Beard on Blast
38-20 Miami, Georgia RC and Broadcaster SGEasty
31-28 Michigan, FSU RC Squidy
35-21 Miami, Illinois AD Stephens