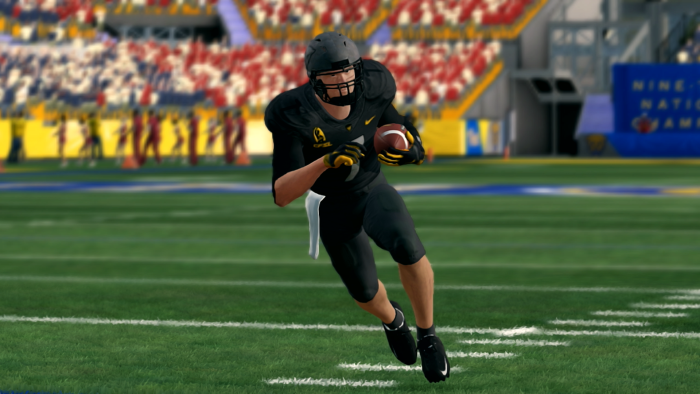 By: Anthony Stover (@Tink)
As we near the beginning of the playoffs for Season 17, I reflect on some truths I have learned since I joined the league. I learned that there are teams that you expect to continue to be on top of the league, and there are teams that are often seen in the background. However, sometimes those background teams can surprise you. Here are the teams that I thought exceeded expectations in Season 17.
Pittsburgh
The top of my list is going to be Pittsburgh. They have had a rough go at it since joining the league in Season 15. In their first season, Pitt went 3-5, which isn't terrible for a new school build. Season 16 they dropped to a 2-7. Coming into Season 17, I don't think many people expected a whole lot from them.
However, JBayse and staff put together a phenomenal recruiting class, and while they aren't the top in their conference they finish the regular season at 4-4, going 2-4 in conference. I thought the Panthers would finish with three wins before the season started. Behind the arm and legs of Helix Myers, throwing for 1991 yards, 16 Tds, and 9 ints, Pittsburgh exceeded my expectations. On top of the passing yards, Myers also ran for 839 yards, averaging 104.9 yards a game. They made it into the playoffs as the #13 seed and will face off against the #4 Crimson Tide.
Illinois
Next on my list will be Illinois. Illinois also joined the league in Season 15. Going 3-5 in their intro season they were about where people expected them to be. Season 16 saw Illinois improve to a whopping 5-5 winning a playoff game in only their second season!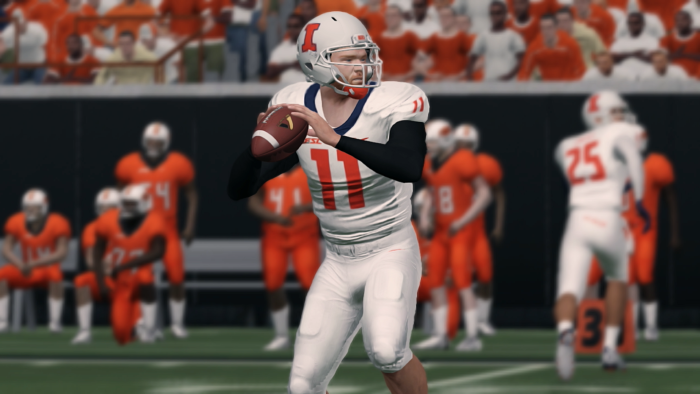 This season they were led by Dylan Shumate throwing for over 2500 yards. His downfall was throwing 15 tds, which was considerably less than his 21 interceptions. I expected Illinois to finish around the two-win mark. This season they fell back to 3-5. However, Illinois sneaks into the playoffs as the #14 seed facing off against the #3 Hurricanes.
North Carolina
Now here comes the obvious paragraph. Next on my list is none other than UNC. Daniel Gunn took the reigns of this team in their inaugural season going 3-5. Season 16 saw the Tar Heels fall to a surprising 2-7! They had a lot of work to do going into Season 17.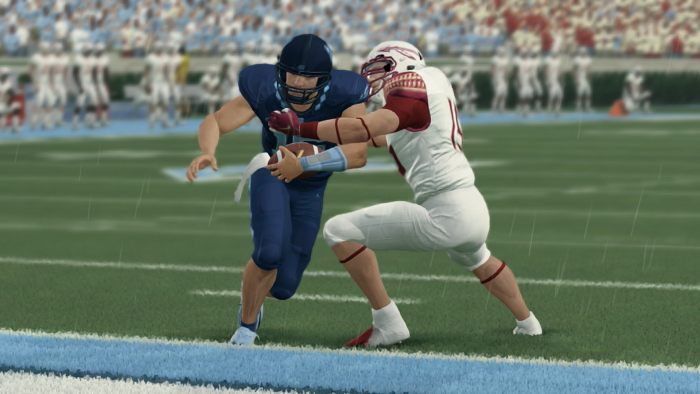 I expected the Tar Heels to finish with roughly 2-3 wins. However, Gunn worked hard and had a great recruiting class. This season started with a big-time win over Boise. The Tar Heels seemed to be geared up for a run. A lot of their success had to do with their quarterback, Ayden Martinez, blossoming into a star. Martinez threw for more than 3200 yards and had 22 touchdowns and only 14 interceptions. The Tar Heels finished the Season going 5-3. As the Eight Seed, they earned home-field advantage in the first round. Gunn, Martinez, and the rest of the team will face off against #9 Kentucky.
Florida
The fourth team on my list will be Florida. Florida joined the league in Season 5. The Gators have always been known for their fast-flying high scoring offense. However, in Season 16 Florida went a modest 4-6, nothing special. While I would consider their AD Vennom a top-tier game planner in the league, I still expected the Gators to struggle more than they have.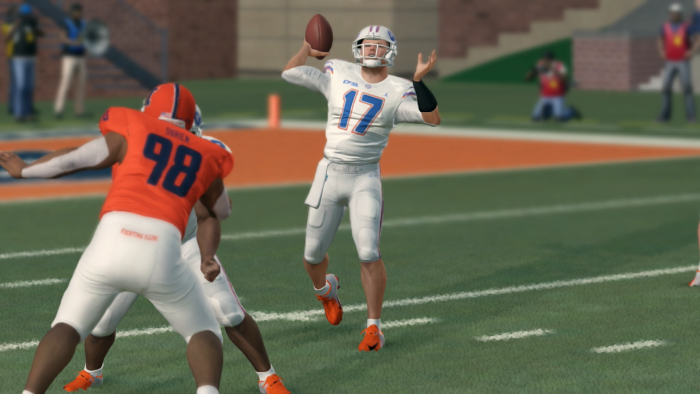 However, Vennom had other plans. He and his staff cleaning up in recruiting. They brought in some huge names. This season the Gators won five of their eight games (many against great teams) and look like a real contender. The freshman quarterback Beau Dale threw for over 3600 yards with 22 touchdowns and 18 ints. Demin Dale and company led Florida to the sixth seed going into the playoffs. The Gators will face off against the #11 Texas Longhorns.
Florida State
The team that surprised me the most this season would be Florida State. Grin is a phenomenal AD who usually has a talented team. The thing about Gring and FSU is you can NEVER count them out. FSU went a modest 6-5 in Season 16. Not a terrible season, but not the success you have come to expect from the Seminoles. This led me to wrongly assume Florida State would struggle this season.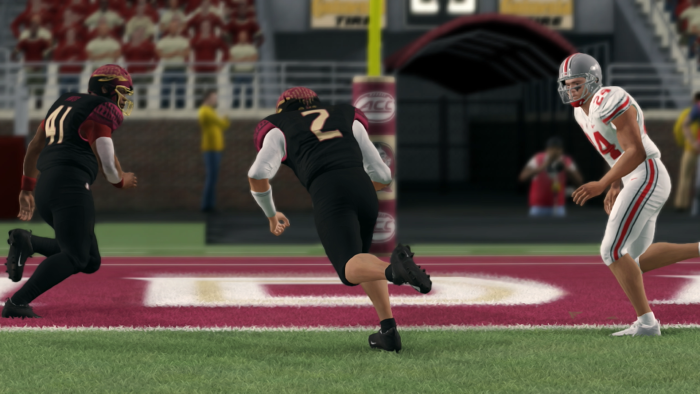 Much to my surprise FSU went 5-3 in Season 17. Veteran quarterback Ryan Ravenhill didn't have his best season (2,113 yards, 15 touchdowns, and 13 interceptions), but that didn't stop the Seminoles from finding ways to win. Grin once again proved the doubters wrong. Florida State played well enough to secure the seventh seed. They will host #10 Notre Dame in the playoffs' opening round.