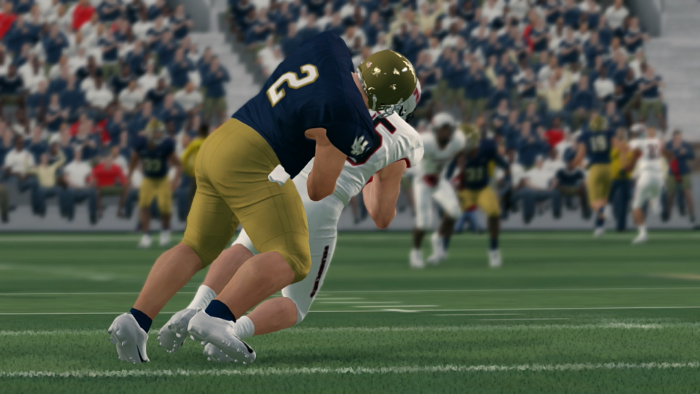 By: Ryan Moreland (@ryanmoreland)
There have been many great Athletic Directors in the CFSL. However, only one can say they won back-to-back National Championships. That, of course, is Notre Dame AD Josh Claydon (aka Wookie). This article officially announces that Claydon will be retiring from this position. For Notre Dame and the CFSL, this is the end of an era.
The decision to step down was not an easy one, but Claydon's life outside the league has made it more difficult to be the kind of coach he wants to be. "I'm the type of coach that has to be all in or I feel I'm shorting my players and my team… unfortunately personal circumstances prevent me from meeting those requirements," he said.
Claydon will continue to be a member of the CFSL, he just won't be at the helm in South Bend. And that will be an adjustment. He took over as the AD of the Irish before Season 11 and has held the position ever since. These last seven seasons have seen 43 wins and two National Championships for the Irish. But that is not what is important to Claydon. "Honestly I'm more hoping that the players that bought into the system and culture that I had envisioned are the ones that are remembered," he said. "I believe their legacy and what we accomplished together is worth more than any personal accolades."
We don't know much about what the future in the CFSL holds for Claydon. But there are a few things we do know. This will be his player's (Balor Blaise Dale) last season at Notre Dame. He will be retired along with the coach. This means that next season Claydon will be wearing a uniform that doesn't include a golden dome. When asked Claydon did say this would be an adjustment, but added, "I'm looking forward to experiencing the game from a players perspective once again."
We also don't know how long this retirement may last. When asked if he might ever return to the coaching ranks he said, "I'll never say never."
I will end this article with Claydon's final words to the players that played for him and the people that helped him be successful in the CFSL:
"It's been an honor and a privilege to serve in this league as an Athletic Director. Special Thank you to Mike Peters, Tom Pence, and Matt Pack, I wouldn't have become half the AD I was without your influence. Go Irish."