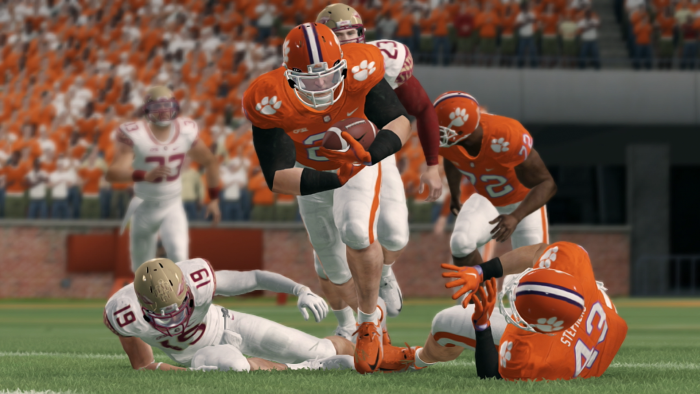 By: Ryan Moreland (@ryanmoreland)
For those who watched the Senior Classic, you noticed I came up with the idea for this article. So while I watched the game I started reaching out to ADs, former ADs, coaches, and the like from each of these teams. I used their opinions and stats to pick the best player from each team. This one is bound to get some backlash, but oh well. Here we go.
Thanks to everyone who gave me their time in order to make this list.
Alabama- WR Titus Price
The Crimson Tide has had many great players. Names like Doug Day, Joe Idol, and David Ware came up. However, Titus Price stands out above the rest. Price is on pace to break many records going into his senior year (including receiving touchdowns which he is only behind by one currently). He has gone over 1,000 yards and 12 touchdowns in each of his three seasons. Price has been an unstoppable player since he first stepped on campus in Tuscaloosa. For that reason, he is the best Alabama player of all time.
Auburn- SS Ollie P. Peters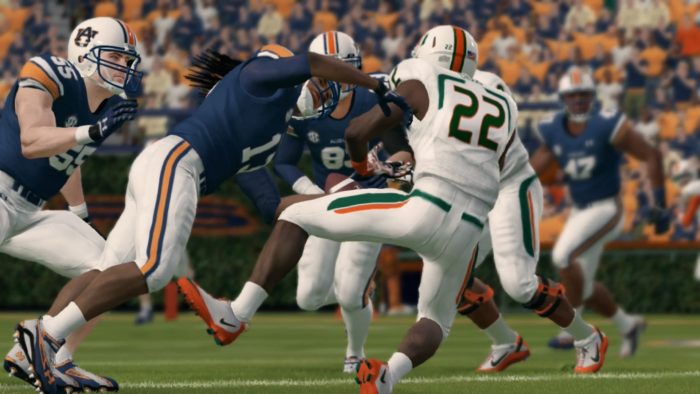 Mark Calloway and Robert Davis were also in consideration, but Ollie P. Peters earned the honor. You would be hard-pressed to find a player that more for their team than Peters. He had 342 career tackles, 13 interceptions, and 13 pass breakups as a safety. Peters also proved to be a talented kick returner, a productive receiver, and even ran for 5.0 yards as a rusher. Word is he also cleaned the stadium and mowed the grass. No question, this Hall of Famer is the best player in Tiger history.
Boise State- WR Matthew McCray
The Broncos have a history of great players on both sides of the ball, which did not make this easy. Guys like QB Ryan Smith and McCray led the offensive charge. On defense DE Alexander Wilson and CB Payton Parker were considered. McCray ended up being the pick because he was absolutely unguardable for a time. He had a fantastic career which put him in the record books for receptions (second all-time) and receiving yards (eighth). His senior has gone down in history as one of the best a receiver has ever had. For these reasons, McCray is the best player to ever call the blue turf home.
Bowling Green- WR Gunny McGuire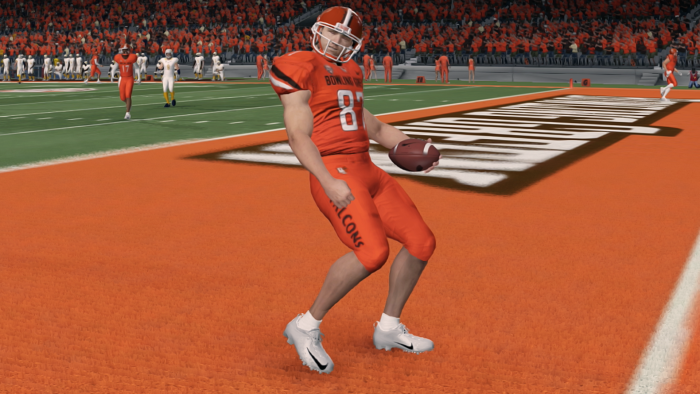 MAC teams are much more difficult since they normally don't have players stick around for very long. It was truly hard to pick between Semi Dosunmu and Gunny, but I gave Gunny the slight edge. In his one season with the Falcons, Gunny had 896 receiving yards and a career-high 12 touchdowns. McGuire currently sits at tenth all-time in receiving touchdowns (36). A great player who helped lift this small team to new heights.
Clemson- HB Duane Sammons
This race truly comes down to two runningbacks, Dane Jones and Duane Sammons. While Jones was great, he didn't quite have the career that Sammons did. The four-time All-American rushed for more than 1,000 yards in four straight seasons. Only one other HB in CFSL history was able to accomplish this feat (Ohio State's Frost Carlson). Sammons finished with the most carries second most yards, and sixth most broken tackles in league history. And he did all of this in a pass-heavy era. If you are to debate who is the best HB ever, Sammons has to be in the conversation. And for the conversation of best Clemson Tiger, begins and ends with Sammons.
Eastern Michigan- QB Ludwig Friedman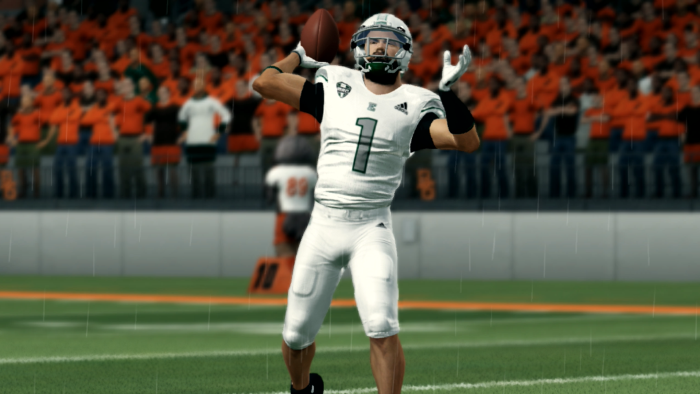 There are a few that were considered at this spot, but it didn't take long to see that Friedman is the best Eagle. Despite only playing with the team for one season, Friedman accomplished a lot. His 4,274 passing yards and 36 passing touchdowns helped lead his team farther than any MAC team has been before or since. Eastern Michigan's trip to the final four also helped Friedman earn the Freshman of the Year Award. This was the only time the award was won by a MAC player. Friedman is currently the QB at Georgia, so he has a chance to be on this list twice in the future. Best of luck.
Florida- CB Lincoln Griffin
Boy was this a tough one. Florida put up huge numbers when Ronnie Blevins was tossing the rock to Levi Temes (who were both considered). However, Griffin is one of the best players to ever play in the CFSL regardless of position. He only spent two years in Gainsville, but they were the two best years of a very impressive career. Griffin set many records in his career, but his name has become synonymous with the career interceptions record. His 25 interceptions helped him earn three All-Americans. If that wasn't enough, he also earned a fourth for his return ability. Congrats to one of the best.
Florida State- DT Isaac Frost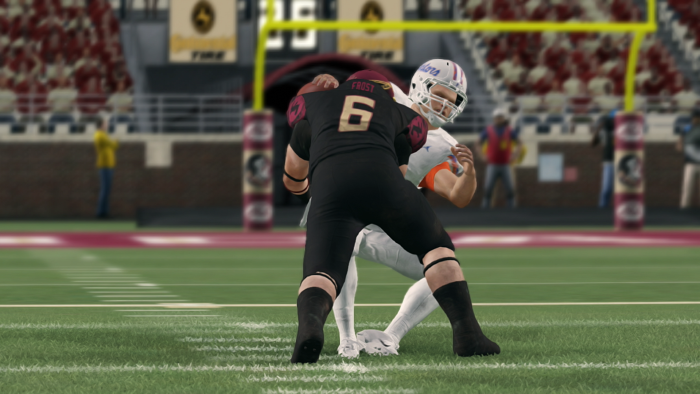 This was another that was incredibly hard to pick. You have one of the best offensive players of all time (QB Jim Carr) and one of the best defensive players of all time (Isaac Frost). The thing that made the difference for me is that Frost is the consensus pick for the best at his position (there are many different opinions at QB) and Frost was there for one season longer than Carr. Frost, who transferred after winning a ring with Oregon, came to Florida State in Season 12. Something in him clicked that year. He would go on to break the CFSL career records in sacks and TFLs (which he holds by an impressive margin). Some players would kill to have the numbers that Frost had in his senior season for their career. He was an absolute beast.
Georgia- CB Shawn Adams
Georgia has only been in the CFSL for three full seasons, so it makes it a bit tricky to pick their best player of all time. However, it is hard to argue against the production that Adams has achieved. Adams is going into his senior season only two interceptions away from the top ten all-time. Given that he averages over four a season, that seems like a lock. Adams was also named an All-American in the Bulldogs' first season in the league. Players like Zach Knight, Kirby Sierra, and Toby Kneer were also considered, but for my money, Adams is the guy.
Illinois- JW Eibeck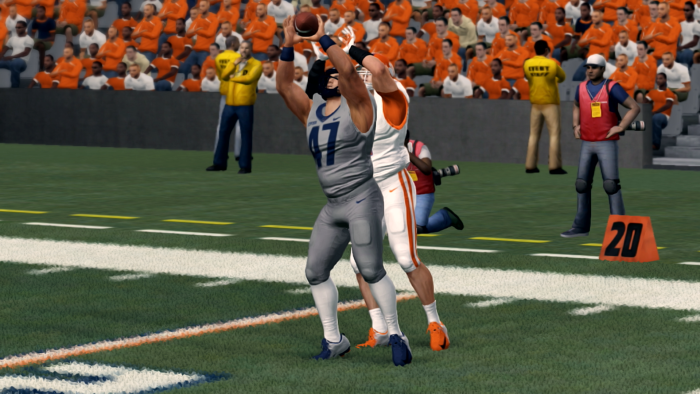 Illinois came into the league at the same time as Georgia, so they are in a similar boat. However, this one was one of the easier ones to pick. That is not to say the Fighting Illini haven't had great players. TE Conner Stephens was considered for this spot as well and was consistently a top-five TE in the league every year with Illinois. However, it has to go to Eibeck. Eibeck leads Illinois in all-time tackles, TFLs, forced fumbles, and fumble recoveries. With a big season in his senior year, he could find himself in the top ten all-time in many of those categories. He has been a leader for this team and a great player to develop a culture around. Here's to Eibeck.
Kent State- MLB Maverick Rivers
There were a few names that jumped out as Kent State greats. For example, QB Shaker Mayflower, HB Aldous Sampson, and CB Silus Riggs all had productive stints in Kent. However, Rivers is the name that truly stands out. Rivers had 83 tackles, 15 TFLs, and an int last season. The former Seminole will be back this year in Kent and everyone expects him to once again put up big numbers.
Kentucky- CB DJ Brooks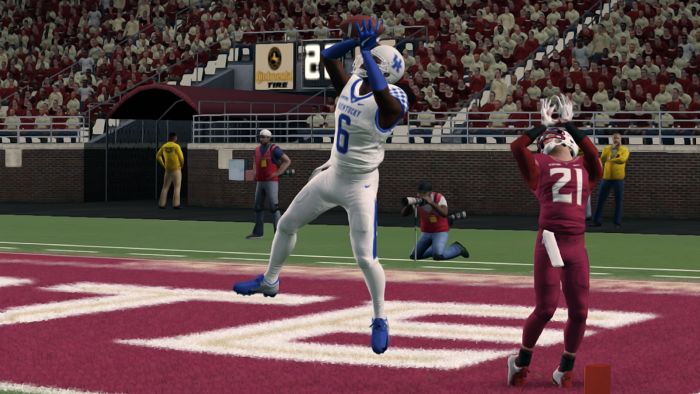 This was another tough one. Ultimately the decision came down to Moses King, Tucker Quirk, and DJ Brooks. All have stats in the record book and all have had amazing careers. However, I choose Brooks by a very narrow margin (but I wouldn't argue with any of these three being picked). Brooks was consistently great every year of his career and finished his senior year second all-time in interceptions. The two-time All-American is one of the very best to ever play the position. Speaking as a guy who had to throw downfield against him, he was fear-inducing for QBs.
Miami- DT Jay Gates
No disrespect to any Hurricane, but this was an easy one. Gates will go down in history as one of the best defensive linemen ever. He is already in the top ten all-time in tackles for loss and is just off the list in sacks. He is heading into his senior season and will likely climb near the top in both categories. Gates is a two-time All-American and has been in the running for DPOTY more than once. Other players that were considered include Deuce Bolden, Mateo Walker, and Marcus Duncan.
Michigan- WR Bobby Barrett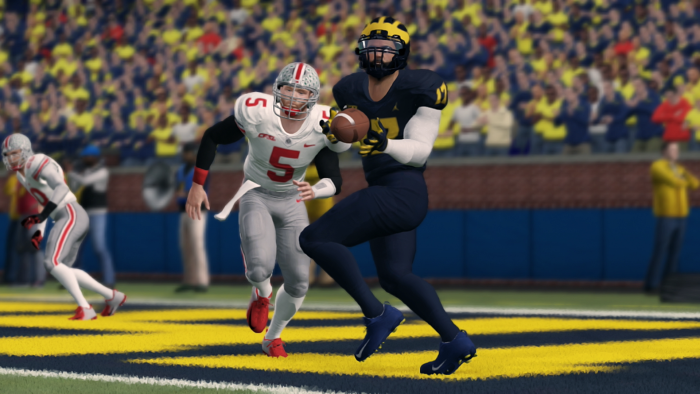 The Michigan Wolverines have been a CFSL member since the second season, so they have seen plenty of talent. QB Thor Savage, CB Charlie Pickett, and CB Ray Smith are just a few of the big names that have to be in the running. But Bobby Barrett stands alone at the top. Barrett spent only two seasons in Michigan, but they were some of his best. The big-bodied receiver is third all-time in receiving yards. He also holds spots in the top ten in receiving touchdowns (seventh) and pancakes (sixth). Hats off to one of the greatest to ever catch passes.
North Carolina- TE Cadbury Wellington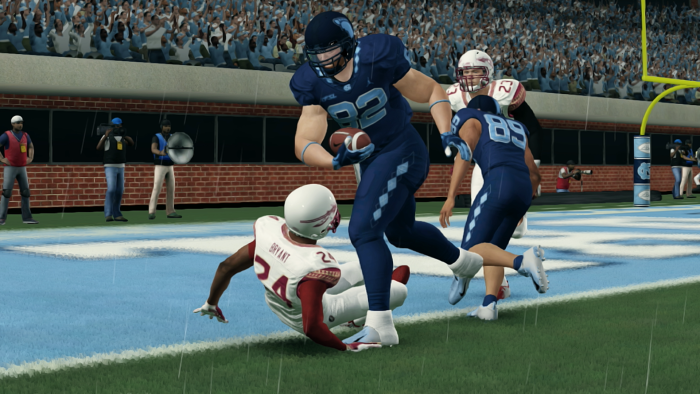 There have been quite a few great players in the short history of the Tar Heels, but this comes down to a two-horse race; Cadbury Wellington or Trevor Austin. And the margin is razor-thin. However, I went with Cadbury "Beef" Wellington. Wellington's name has become synonymous with tight-end success in the league. He took home an All-American Award in Season 15 and has consistently put up great numbers. Both Wellington and Austin are back in Chapel Hill for their senior seasons, so this could change. Something to keep an eye on.
Northern Illinois- QB Terry Olliff
In the MAC it is rare to see big-name players stick around rather than bolt for the Power Two. However, NIU is entering its third year with the same QB (Terry Olliff) and HB (Dustin Roller). Both were considered (along with DE Drew Brandt), but Olliff came out on top. The junior signal caller might be the youngest name to appear on this list. But it is well-earned. Olliff led this team to its first conference championship last year and looks to do the same this year. Congrats Terry.
Notre Dame- MLB Rocky Dale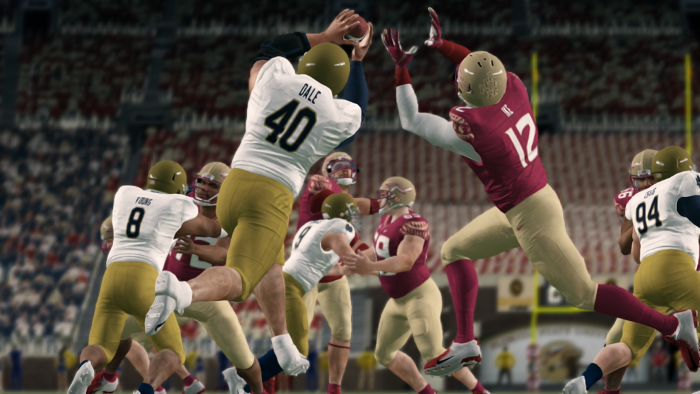 Notre Dame is one of the few teams that have been around every single season in the CFSL, which might lead you to believe that this would be a very difficult decision. However, everyone asked had the same answer; Rocky Dale. The CFSL's all-time leading tackler is the only player to ever go over 500 career tackles. Dale also posted an impressive 87 TFLs. The three-time All-American and two-time National Champion is one of the finest players to ever play in the CFSL regardless of position.
Ohio- QB Del Toro
Ohio has quietly been a QB factory that puts out great signal callers that go on to great huge names for themselves. Thor Savage, Ronnie Blevins, Harrison Murray, and DaShawn Odie all got their start in Athens, Ohio. Then a young QB stepped up and broke all their records at Ohio. Toro has been fantastic in his two seasons with the Bobcats, putting up nearly 6,000 yards and 50 total touchdowns. Toro transferred out this season to take the helm at Notre Dame, but he will forever be a legend at Ohio.
Ohio State- HB Frost Carlson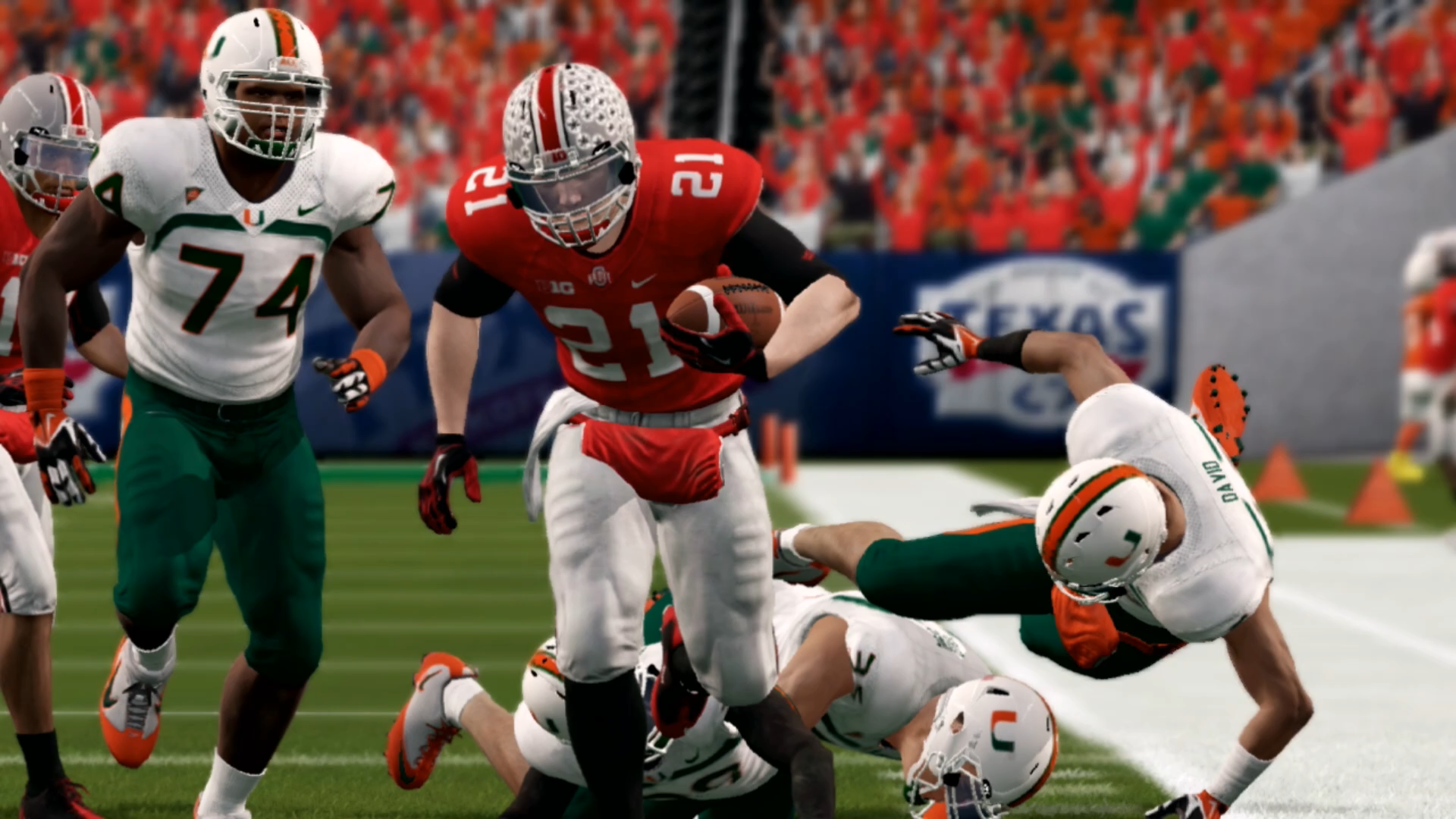 Frost Carlson would be on a very short list when arguing who is the best running back in CFSL history. He is third all-time in attempts, rushing yards, and rushing touchdowns. He is perhaps best known for being the league's all-time leader in broken tackles. There were others considered from this historic program, like QB Logan Radloff, WR Gregorio Esteban, and SS Gavyn McFadden. But it is Carlson who reigns supreme among the Buckeyes.
Oklahoma- DE Jack Lawson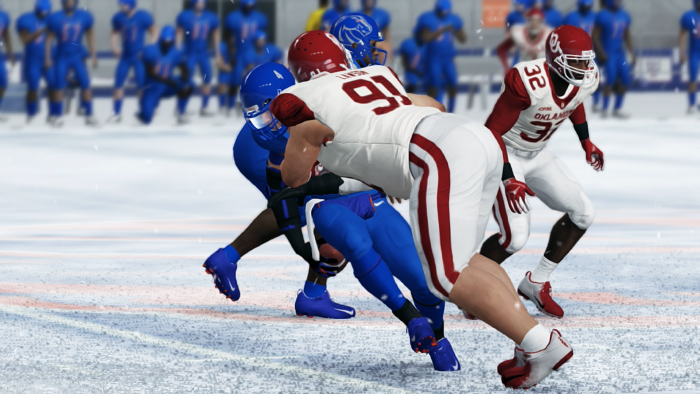 There were a few considered to be the top Sooner. Names like QB Derrick Power, WR Greg Givens Sr, and DT Shane Lloyd (who was very close). But Lawson is the pick. Lawson leads the Sooners in sacks, forced fumbles, and fumble recoveries. His ability to provide near-constant pressure made him a nightmare for QBs (I can tell you from personal experience). Here's to a great player.
Oklahoma State- QB Ryan Moreland
I promise you that I hated putting this more than you hate me for it. However, it was the one name that all asked brought up. I will bow out and let Oklahoma State legend Houston Freeman tell you why Moreland was picked:
"Personally, I've never liked the GOAT arguments because the game changes, and players evolve with it. However, there's one player that I believe even outside of his era of the league, that you can make one of the greatest arguments for best player to ever play; and in my opinion, that's QB Ryan Moreland. While Moreland still has a season of eligibility remaining, he has already surpassed in legacy all other Oklahoma State players and will only continue to build through his senior season."
Other players considered were CB Rishaun Rylan, DT/DE Ezra Roglaski, and WR Ethan Martin.
Oregon- OLB Jedidiah Longtree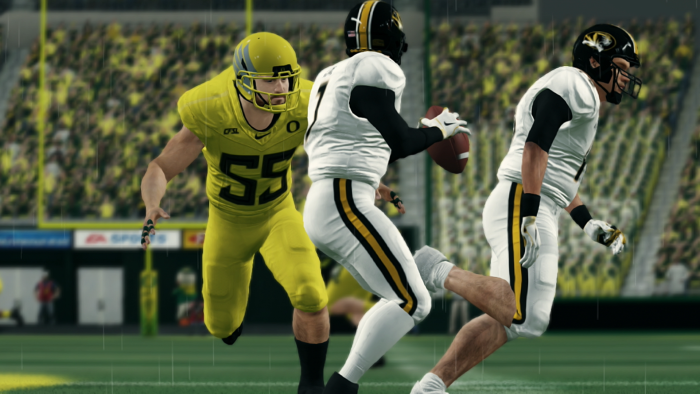 The Ducks have had no shortage of great players. Phil Camet is one of the best QBs ever. Jack Frost and Brock Hoskins were animals on the defense. However, the greatest Duck ever has to be Longtree. Longtree was a four-time All-American, two-time DPOTY, and a National Champion. His 476 career tackles are the second most in CFSL history.
Pittsburgh- QB Helix Myers
Myers is the only QB in Panthers history (until next week that is) so of course he dominates those stats. However, Myers also dominates the rushing stats in the Pittsburgh record book. The fleet-footed QB gave defenses nightmares with his ability to do it all. His backfield partners, Rashaud Black and Derek Eldridge were also considered, along with FS Kaz Allen. But (at least for now) Myers is the best player in Panther history.
Texas- QB Ray Tatum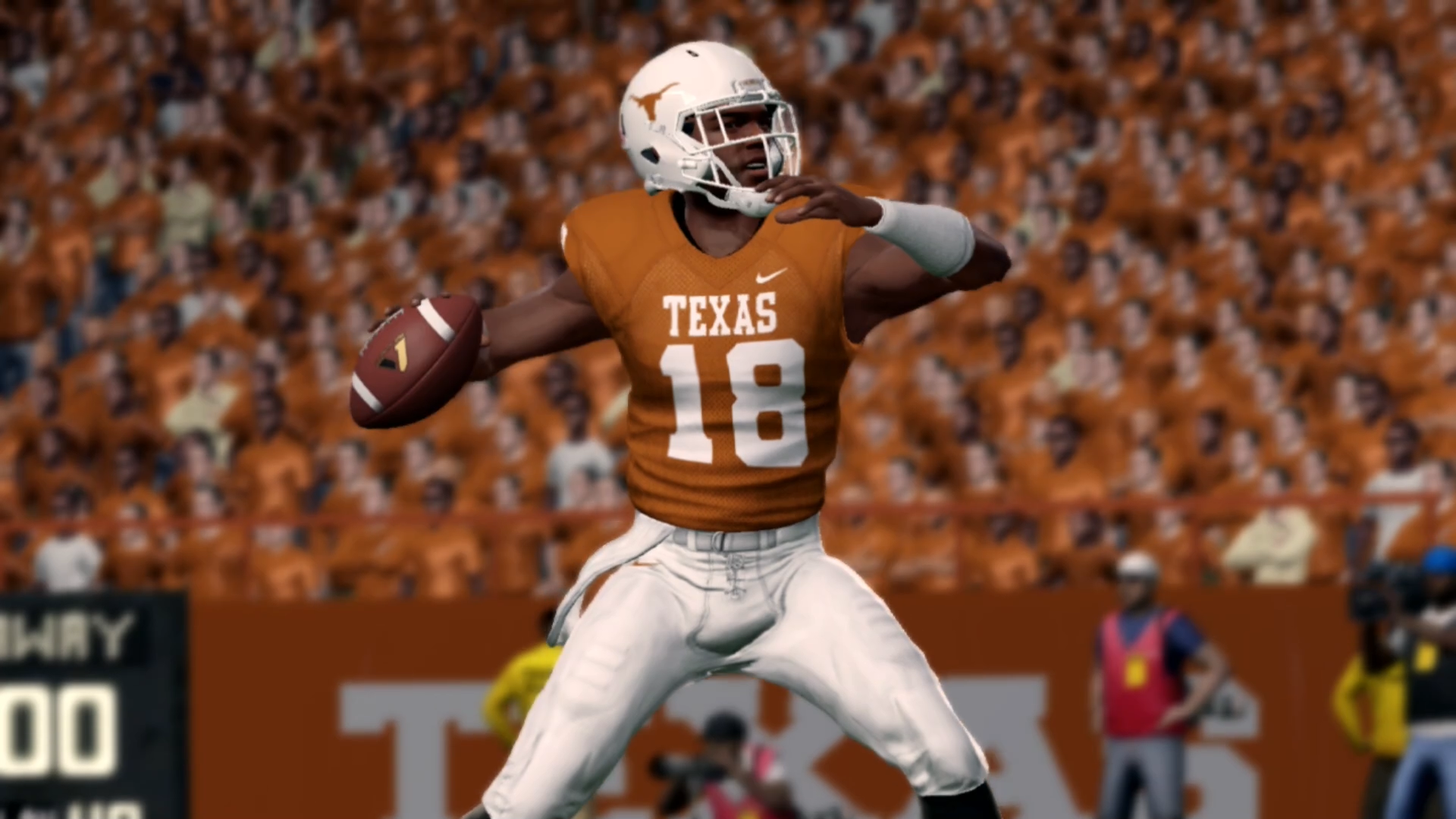 Texas has had a long history of successful teams and great players. However, it is Ray Tatum who gets the nod. Tatum is top ten all-time in every major passing stat. What is more impressive, is that he hasn't played since Season 5. Many around the league hail Tatum as the first superstar QB in CFSL history and one of the greatest to ever play the position. Tatum was a two-time All-American, two-time OPOTY, and a National Champion. This guy truly paved the way for those who came after him. Others considered were QB Vito Pipino, WR Cash Jackson, and FS Jimbo Smithers.
Toledo- QB McKade Alber
Toledo has had standouts like Dallas Gregory, Nolan Ellis, and Aaron Hell, but this one wasn't close. How could you not give it up for the only MAC player to ever win the Offensive Player of the Year Award? Alber is heading into his junior year (tying him for youngest to make the list) and had bid Toledo farewell. However, what he was able to accomplish with the Rockets will not soon be forgotten. Perhaps he could even make this list twice someday.
West Virginia- HB John Paul Smith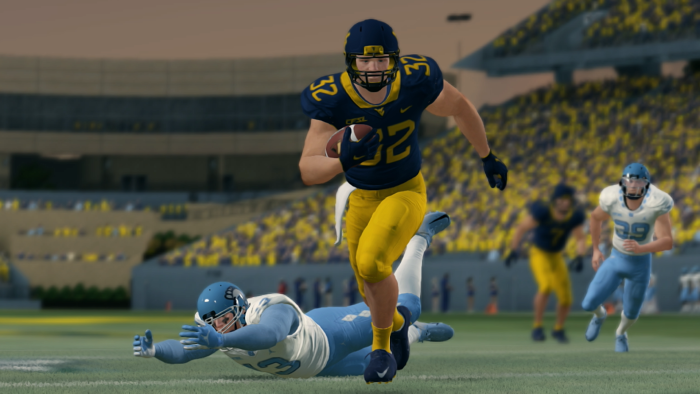 WVU is another team that has a shorter history, but they still have had some fantastic players. HB Jerry Filbin, WR Tomlin Clementine, and DT Emma Leigh were all considered. But JPS built on what Filbin started and has been spectacular. Smith, who is headed into his senior season, is on pace to break many (if not all) of Filbin's school records. And he is coming off his best season. His 865 rushing-yard performance was enough to earn him an All-American nod.