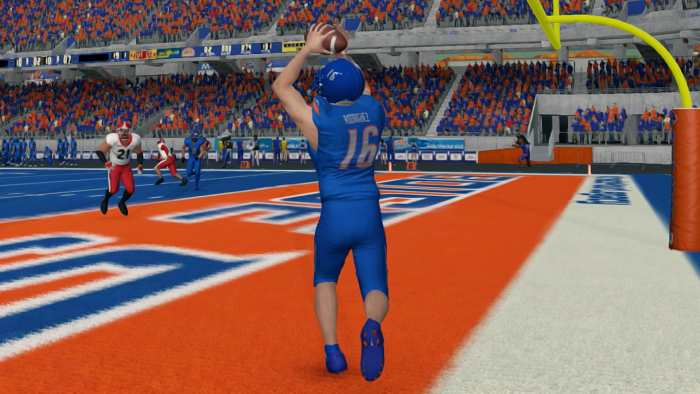 By: DJ Williams (@DJ BJ)
We have seen magical runs before. The Season 16 Eastern Michigan team making it to the semifinals comes to mind. But nearly every year in the CFSL there is a team or two that exceeds the expectations we have for them. Here are a few potential teams that could fit the title of Cinderella in Season 18.
Boise State
The Broncos have a PIT title in the trophy case, but they are itching for a bigger trophy. And this season might be their opportunity. Reigning OPOTY McKade Alber is leading the charge after coming over from Toledo. Can he be the change at the helm they needed to make another run at a natty?
Notre Dame
But BJ, some may ask, why would you say the three-time champions are a team that could be a Cinderella? Well put very simply, Notre Dame hasn't hoisted a national title since Season 13. Since then Notre Dame simply hasn't been the team we normally expect them to be. However, times are changing. New AD Dustin Hall brings with him a star-studded transfer class to add to an already-built base. Additionally, Del Toro comes over from Ohio. Can Toro prove to be the next Bobcat great to dominate after transferring to the Power Two?
North Carolina
The Tar Heels finished mid-pack in the SEC, tying with Florida and Kentucky with a 3-3 conference record. The boys from Chapel Hill will only go as far as senior quarterback Ayden Martinez will take them. After back-to-back 20 TD/3,000-yard seasons, the elite talent is primed for another big season. Could this team be the first North Carolina squad to win in the playoffs?
Kentucky
I get it. It is hard to consider Kentucky a Cinderella team. However, The Season 16 champions limped to a 4-6 record last season. With new QB Charlie Sammons coming over from Notre Dame, the Wildcats are primed and ready to make a huge run. That isn't to mention the fantastic players they have on defense.
West Virginia
The Mountaineers have been hyped up all offseason. They had a fantastic recruiting class. This looks to be the best West Virginia squad in the CFSL on paper. The problem is that paper doesn't play the games. WVU has to play in a difficult SEC, where wins will come at a premium. However, with less talent the Mountaineers have shocked teams before. With two top-tier running backs John Paul Smith and Joe Beasley leading the way you'll be hearing an awful lot of Country Roads this season.
What do you think? Will one or all of these teams shock the CFSL universe this year? Who are YOUR Cinderella teams? Share your thoughts in chat or on Discord and I'd love to read all of your input.