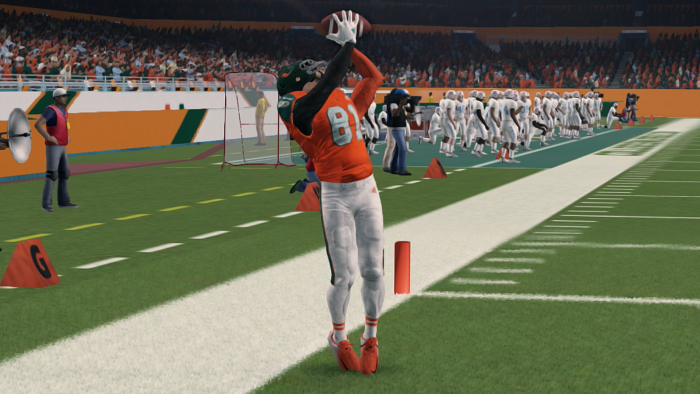 By: Michael Buck (@Hornsnation)
Somehow we have Season 18 already. I started in this league in Season Two and now look at how far we have grown as a league! Last season I did not get a chance to write a preseason article but I am excited to get back into the swing of things this year! I promise, no more Rick Rolling Alabama!
Let's dive into the top ten.
#1 MIAMI
I believe this is finally the year for Miami to get back to the title game. The biggest challenge will be their rival Florida. Florida has had their number the last couple of years (albeit the playoff win in Season 16). Anyways, Mateo Walker is back under center and with some stud additions like WR JaMarr Carr (the LeBron of the CFSL) and Laci White, this team should be poised to take home the title.
#2 MICHIGAN
The Wolverines made it to the championship game last year only to fall short of the champions, Oklahoma State. They had a massive comeback in the third quarter, but they couldn't score in the fourth to hold down the lead. They gave up 20 points in the final frame to lose the game. This team filled out some important depth pieces. Topher Foreman is back to build upon his nearly 4,000 total yards and almost 40 touchdowns season last year. Look for him to be an early case for OPOY.
#3 OKLAHOMA STATE
"How do you put the champions at three, Horns? Are you a madman?"
Look Oklahoma State doesn't need my articles to be fired up. They have won two titles in the last three years and could be heading toward another one. Ryan Moreland is in his final season and could be the only CFSL QB to win three titles. He did have a down year last season (not like it really mattered), but I believe the league is catching up to Oklahoma State. You can put them anywhere from 1-3 and I am sure they will be fine and a top seed in the playoffs.
#4 FLORIDA
Florida came very close to beating Michigan last season and Venom has this team in the right direction after seasons of mediocrity. Beau Dale enters his sophomore season poised to put up huge numbers (hopefully he had time to rest his arm after averaging 67 attempts per game). We know this offense can be dangerous, but can the defense keep up?
#5 ALABAMA
My favorite team to talk about, the Tide had some massive additions during the off-season. Three new elites join the team including WR Nate Hayes, TE Sayler Sage, and CB Bradley Charles (who somehow thought Tuscaloosa was better than Auburn but who knows). Alabama tried to mount a comeback in the Gator Bowl but fell short to eventual champion Oklahoma State. This year should be much better for the Tide.
#6 NOTRE DAME
Notre Dame has a new Athletic Director in DTHall as Wookie retired to Florida. Hall packed up his wagon full of elites as they made their trek north in the harsh conditions of Indiana. Golden Corrals are all that are in this team's future now as their new AD will look to return Notre Dame to glory. This team has the horses to make the playoffs but can their AD escape mistakes of OU's past?
# 7 FLORIDA STATE
Another team looking to return to glory is Florida State. Grin was able to bring in some heavy hitters on offense and defense to go along with a new QB in Zeus Claydon. This team had a bit of an up-and-down year with it ending in the playoffs against Michigan. The first game of the season for them should be a really good test of the off-season work that was put in. Could this be the year they finally return to glory?
#8 WEST VIRGINIA
I have never written about West Virginia before in any article but I do like their team this year. The offense is stacked with a few elites but their defense could be a big question mark going forward. This team will need to lean in on the run with John Paul Smith and Joe Beasley, but I do think this should be the year to make some noise and make the playoffs.
#9 KENTUCKY
This could be a bit low but Kentucky struggled last season to a 4-6 finish. The "King" or "Monarch" is gone and replaced by Charlie Sammons. Sammons hasn't been elite in his career yet so this change might benefit him. Defense is what will keep Kentucky in games this season, as almost their entire back seven is elite. Can they score enough to keep up?
#10 NORTH CAROLINA
Another new team in the top ten rankings is North Carolina. Five new five-stars were added in recruiting and Ayden Martinez should have some success in his senior season. DB Trevor Austin should be a name to keep an eye out for if North Carolina is going to make it to the playoffs.
Those are my preseason rankings, what are yours? Let's see them in chat and let's have a great season!