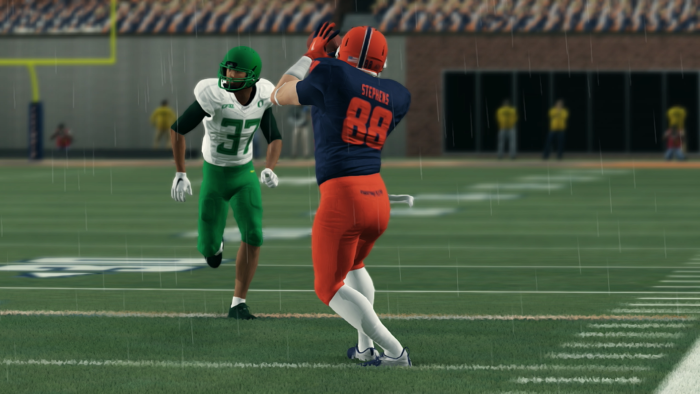 By: Ryan Moreland (@ryanmoreland)
The ADs and coaches in the CFSL are hard at work trying to rebuild their programs for next season. That got me thinking: what states do teams recruit the best in? What pipelines do teams have?
For those who don't know, a pipeline state is a state in which a team always recruits well. Since the CFSL recruiting is truly national, I figured these would be interesting (and I was not wrong). To do this I took each team's roster from Season 18 and looked at where players were from. To be considered a pipeline you must have had a least three players on your roster from that state. Let's take a look at each state (or at least the ones that have pipelines) and see who owns them.
Note: Since this is based on last year's rosters, new teams cannot be included. However, I do plan on updating this in the future, so those teams will be included then. Also, if a state is unlisted, it means there isn't a single pipeline from that state.
Alabama
Teams with an Alabama Pipeline: Alabama (5), Texas (5), and Oklahoma State (3).
No surprise that the Crimson Tide does well in their state. However, what is surprising is that two Big XII schools have done better in Alabama than Auburn has. Texas might lose some of their power in Alabama with Ware heading back to the Tide, but time will tell.
This is the only pipeline state for Alabama. This is one of a few for both Oklahoma State and Texas.
California
Teams with a California Pipeline: Florida State (5)
The Golden State belongs to Grin (Grinifornia?). Florida State is the only team that has California as a pipeline. This is not their only pipeline. More on that later.
Florida
Teams with a Florida Pipeline: Notre Dame (6), Texas (4), Oklahoma State (4), Florida State (4), Miami (4), Oregon (4), Ohio State (3), and Florida (3).
Just like in actual college football, Florida is a hotbed of talent in the CFSL. You might think that one of three schools in Florida would be the best in their state. As you can see, that isn't the case. Notre Dame AD Dustin Hall must vacation in the Sunshine State because he sure has cleaned up there. Also, this is by far the most pipelines from a single state.
Every team on this list has multiple pipelines, except for Oregon. The Ducks fly far to get to Florida, but it seems to be the state they like the best.
Georiga
Teams with a Georgia Pipeline: Clemson (6), Michigan (6), and Kentucky (3).
Clemson and Michigan have done well in the Peach State. This makes sense for Clemson, which is just a state away. However, Aaron Ike makes a long trip to scoop up the best that Georgia has to offer. Interestingly enough, the Bulldogs (aka the only team in the state) have only one player from their home state on the roster.
All three of these teams have other pipelines, as well.
Illinois
Teams with an Illinois Pipeline: Illinois (7) and Oklahoma State (3)
No team did better in any state than Illinois did in their home state. Seven of their players hail from Prairie State. This is also one of a few states where the home team is the best in their state. Stephens has been trying to horde the homegrown talent, but Adam Smith has been able to steal a few away.
Both Illinois and Oklahoma have pipelines in other states.
Michigan
Teams with a Michigan Pipeline: Michigan (6), Illinois (4), and Kentucky (4).
Just like Illinois, Michigan controls its home state. However, there is some competition for the players coming out of the Wolverine State. Both Illinois and Kentucky have tried to hone in on Ike's territory. With the MAC gone, there will be less competition within the state. We will see how that impacts these teams (and maybe a few others).
All three of these teams have pipelines in other states.
Missouri
Teams with a Missouri Pipeline: Boise State (4)
This is one of the more interesting ones and for more than one reason. Missouri is not close to Idaho, making this a trip. Also, this is Boise State's only pipeline. Idaho isn't a pipeline for them, or any other state. But it wouldn't be Boise State if they didn't confuse you.
North Carolina
Teams with a North Carolina Pipeline: Illinois (3)
The Tar Heel state doesn't belong to the Tar Heels. Stephens has swooped in and taken control of North Carolina. North Carolina only has one homegrown player on their team. They are also one of only two teams that don't have a single pipeline (WVU is the other).
New York
Teams with a New York Pipeline: Auburn (3)
Out of all the weird ones, this might be my favorite. Just like Boise State, Auburn didn't do well in their state but controlled a completely random state. Cole also follows in Clutch's footsteps by having this random state be their only pipeline. Syracuse will now be part of the CFSL, so we will see if they can take charge and push the Tigers out.
Ohio
Teams with an Ohio Pipeline: Ohio State (5) and Oklahoma State (4).
The Buckeyes hold a narrow lead in Ohio, but the Cowboys are giving them some competition. Ohio State has a new AD and the Ohio MAC schools are gone. This means there could be a major shake-up in the state this season. Only time will tell if AssuredFame can improve the Buckeyes' stand in the home state.
Both Ohio State and Oklahoma State have pipelines in other states, as well.
Pennslyvania
Teams with a Pennslyvania Pipeline: Michigan (6), Pittsburgh (6)
James Bayse has stiff competition in the Keystone State. The Wolverines have dug their claws into Pennslyvania and they are not letting go. With that said, the Panthers have still done well in the state, especially in Pittsburgh itself.
Both Michigan and Pittsburgh both have pipelines in other states.
South Carolina
Teams with a South Carolina Pipeline: Clemson (4)
Loki Gunderson has been successful in keeping South Carolina for his team only. Clemson is the only CFSL team to have the only pipeline in their state. South Carolina isn't Clemson's only pipeline state either.
Tennessee
Teams with a Tennessee Pipeline: Pittsburgh (4), Texas (3), and Florida State (3).
Pittsburgh holds a slight lead in the Volunteer State. However, you have to assume that Tennessee's comeback to the CFSL is going to shake things up. Or at least Tiny is hoping so.
All three teams have multiple pipelines.
Texas
Teams with a Texas Pipeline: Florida (6), Notre Dame (4), Clemson (3), Texas (3), Illinois (3), and Miami (3).
Texas holds the second most pipelines of any state. Shockingly, the Longhorns are not in the top two best recruiters in the state. Texas and Florida have both done better in each other's states than they have their own. Baylor is going to join the conversation soon and could put pressure on these teams. No matter what happens, I suspect that Texas will always be a state that folks are desperate to recruit in.
All of these teams have multiple pipelines.
Washington
Teams with a Washington Pipeline: Georgia (3)
And we will end on another great headscratcher. Georgia might not do well in their state, but they make the cross-country trip to steal these Washington players. Georgia has a new AD and Washington is back, so this state might look completely different very soon.
This was Georgia's only pipeline.