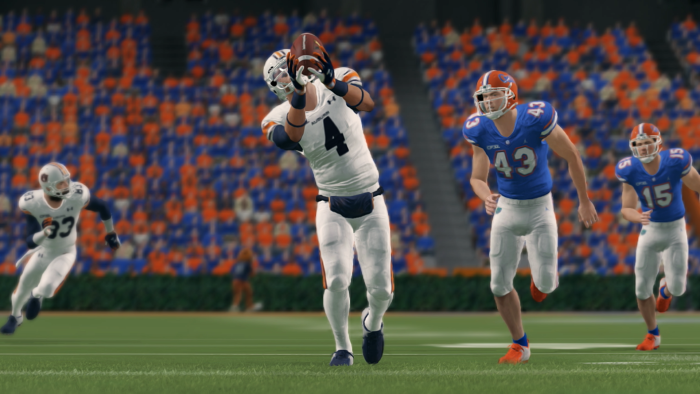 By: Ryan Moreland (@ryanmoreland)
Why would a guy who doesn't root for Baylor would bring the Bears into the CFSL?

"I wanted to have a sense of pride in creating and building a team from scratch."
Building from scratch is exactly what Braden Berry (@Bradenb) is going to do. Baylor is just one of four teams joining the CFSL in Season 19 for the first time. Not only will Berry start with an empty locker room (like all expansion teams do), but he will also start with a blank slate for traditions, expectations, and the impression the team has on the league. What we know about Baylor is their colors and logo. It will be up to Berry to fill in the rest.
This is no small task, but Berry is up to the challenge. It is this challenge that drove him to take this program. When I asked him why chose Baylor he responded, "[They are a] non-traditional team to the league. [This is] a chance to make a name and establish an Identity on their debut season." This is an idea he has taken to heart. Berry doesn't want to build on what is already there, he wants to create something new.
This comes with more work, but Berry has never been one to shy away from hard work. He came into the league in Season 12. Just one season later he would get his first coaching position and has never stopped coaching. In his seven seasons as a coach in this league, he has been a recruiting coordinator, a defensive coordinator, and an assistant head coach. He has coached under some great ADs like Vennom, Horns, and Cole. With that kind of experience, I think it is safe to say that Berry understands the work necessary to be good in this league.
And this hard work is even a selling point. When asked why a recruit may join Baylor Berry said, "My enthusiasm and drive and willingness to strive to always be better than the next and learn from my mistakes to grow." He is hoping recruits can see this fire that Berry carries with him.
And he will need that fire. Baylor will find its home in the newly reformed Big XII conference. This conference will be one to keep an eye on. The Big XII is home to three of four brand-new teams. Baylor, Cincinnati, and Colorado will make their CFSL debut this season. And they have a tall test in front of them. The other four members of the conference (Oklahoma State, Texas, Boise State, and West Virginia) are all coming off of playoff appearances and all four will keep the same AD from last season.
That might sound daunting, but there are expansion teams in the past that have had great early success, even in hostile territory. In Season 13 Kentucky made their debut by making the playoffs in a tough SEC. In Season 9 Oklahoma State finished their first season as B1G Champions. These programs are proof that it can be done. But it still won't be easy.
However, Berry feels like he could be one to do it. His workmen-like attitude and experience should help him fill that blank slate quickly. We will see if that is enough to overcome the odds.